Helen Gazeley looks at continental holidays and a new radio station for boaters.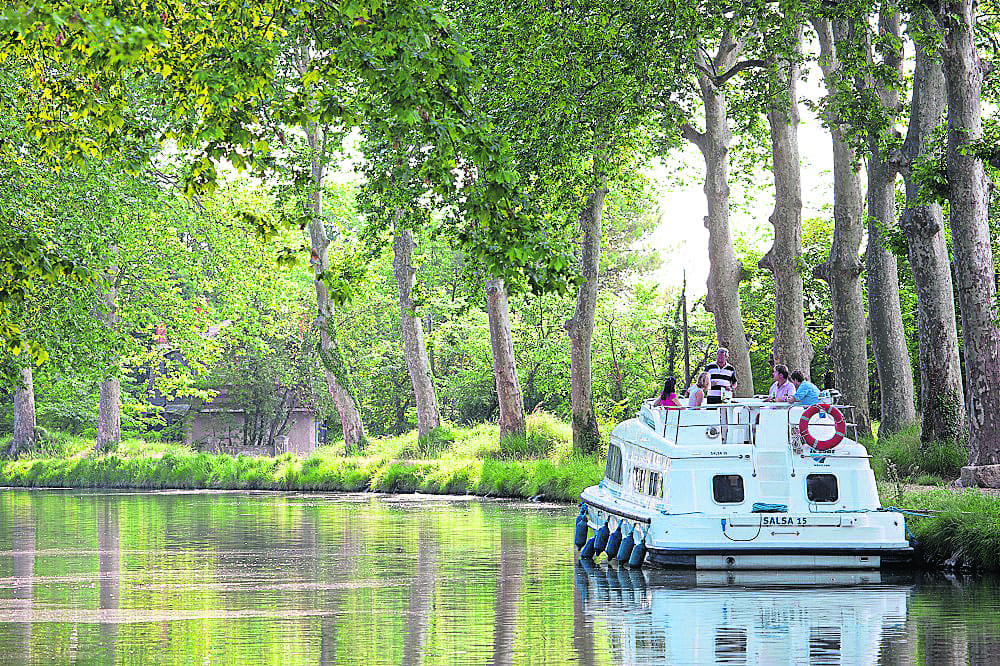 WITH the siren call of the holiday season luring us to new horizons, and hopefully not on the rocks, it could be tempting to cross the English Channel and explore some of Europe's waterways. You'll be joining good company, as was revealed when Cheryl Powell, managing director of Le Boat, Europe's largest operator of self-drive boating holidays, recently gave intriguing statistics on their holiday-making clientele.
We're not their most numerous boating holiday-makers. Not with-standing our sea-faring heritage, the British are beaten into third place after the German and Swiss. However, the Canal du Midi is most definitely our favourite destination. Over in Germany, meanwhile, 95% of the holiday-makers on the waterways are home-grown. This is probably because cruising in Germany requires the minimum of an International Certificate of Competence to travel on a number of routes but, if you fancy moving away from France (with over two thirds of Le Boat's boating destinations), there are quite a few licence-free choices, including trips out of Potsdam and routes taking in castles like Furstenberg and Neustrelitz.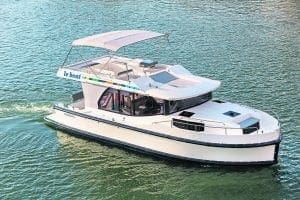 Le Boat cruisers are aimed at the complete novice, so vessels are very derivable and give a rather different experience from narrowboating, some with bow thrusters and joystick parking. The newest, the Horizon Couples Boat, has a large 'fundeck' up top, with barbecue hotplate and sunshade area. The position of the decks on these cruisers means that you'll get much more elevated view than from on top of a narrowboat. For free guides to the Thames and Canal du Midi visit www.leboat.com
Incidentally, if you visit France in your own boat, the skipper requires a license but, with French insouciance, this is unnecessary for hire boat skippers. More information can be found at www.french-waterways.com/practicalities/regulations-licences.html, which has some tempting free guides to French Waterways that can be downloaded, including one based on Rick Stein's French Odyssey series.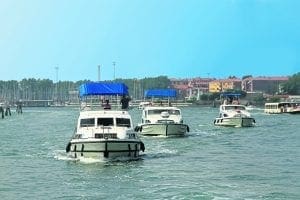 Soon to take you places in a totally different way will be Boat Radio, launching on July 1st. It's talk radio aimed at boat owners and boating enthusiasts around the world and, whilst the international flavour means there will be something of an emphasis on sailing, many of the programmes promise to have something pertinent to everyone afloat, including The Boatshed – full of ideas for making life on board easier – features on the Thames, cookery spots and reviews of water-related games and gadgets.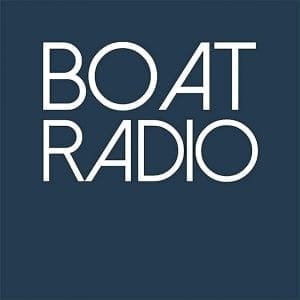 This is no slouch production. All the presenters are bound by their love of boats and the water, including Matt Rutherford who is based in the Arctic Circle, where he lives aboard and gathers data for NASA and The Smithsonian. The team of presenters is heated by Mike McDowall, who has over 20 years' experience in making programmes for the BBC, LBC and CNN. When he edited, produced and presented Business Matters on the BBC World Service he was speaking to a network with 193 million listeners around the globe. "I can only keep my fingers crossed," he says "and hope that the Boat Radio International garners a similar level of interest!"
You can catch Boat Radio wherever there's Wi-Fi or a cellular phone signal, via www.boatradio.net (until the launch there's an hour-long test transmission playing), and the app is downloadable from Google Play or iTunes.
Comments
comments