ONE of the most intriguing gardens on show during the upcoming Open Garden Squares Weekend, in London on June 18-19, has to be Garden Barge Square, aka Tower 
Bridge Moorings.
It began life in the 1990s when architect Nick Lacey devised the layout for Silo, one of the seven redundant Thames Lighters that now form the infrastructure of the moorings.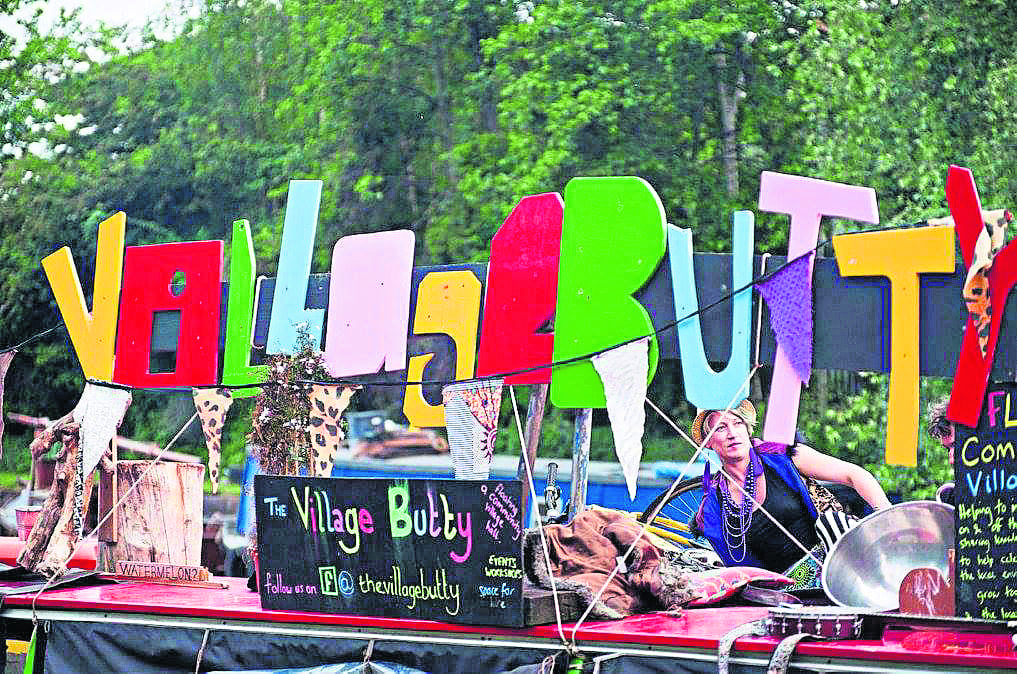 Today the gardens extend across all seven barges, which are connected by aluminium brows, and each now sports a variety of planting, including one with an unexpected avenue of 
quince trees.
The gardens were originally planted with wildlife very much in mind and the gardens provide refuge for ducks, coots and garden birds such as goldfinches, attract nectar-seeking insects and butterflies and two beehives house resident colonies of bees. However, they'd become 
rather overgrown.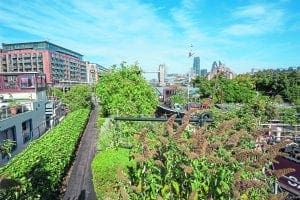 Sophie Tatzkow took over as head gardener last July as one of her 'fun projects'. "It's very exciting," she said. "They're really massive floating pots and one challenge is that the barges are very restricted in soil – it's only about a spade deep."
She's cleared out the overgrowth and, with pollinators still in mind, is introducing lots of free-flowering plants and drought-tolerant herbs. "It's really my style of planting, which is flowery and colourful."
Surprisingly, quite a few trees flourish in the shallow planters and a visit could well broaden your ideas of what is possible on a permanent mooring. "They were probably planted quite young and adjusted to conditions," she says, "which makes them more drought-tolerant."
Panoramic views
A number of other riverside gardens are open that weekend, including the historic Middle Temple EC4, where lawns sweep down to the river, and Nomura International EC4, with panoramic views of the Thames from a sixth-floor terrace the size of eight tennis courts.
There's more information on the OGS website (opensquares.org) where you can see a video of last year's event. Some gardens are also open through the National Garden Scheme (ngs.org.uk), including the Garden Barge Square on May 29.
A totally different space is the Village Butty. Ian Horrocks, Alice Cade and James Bentley have created the UK's first floating village hall, with a series of special events every month, including the popular Jam on the Butty music sessions. There are also regular Wednesday film nights and Tuesday 
games evenings.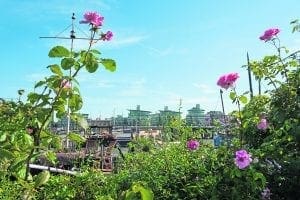 "They started with chess," said Alice, "and James and I are always there to challenge people, and now it's developed into other games too." The butty is available to anyone who needs a space (just like a static village hall) and this summer will even be home to a pop-up choir on Thursdays.
The Village Butty started travelling the East London waterways last year, after a very successful crowd-funding effort (you can read more at www.crowdfunder.co.uk/the-village-butty). The challenge now is to get the word out on its events 
and availability.
Alice, Ian and James will be at Victoria Park on June 11-12, Roving Canal Traders Association Paddington Floating Market June 16-19 (www.rcta.org.uk) and Mile End Park for the East End Canal Festival on June 26 (www.friendsofregentscanal.org/events /eecf.html). You can find out about future events, (which include a step-dancing venture) on their Facebook page (www.facebook.com/thevillagebutty).
Comments
comments