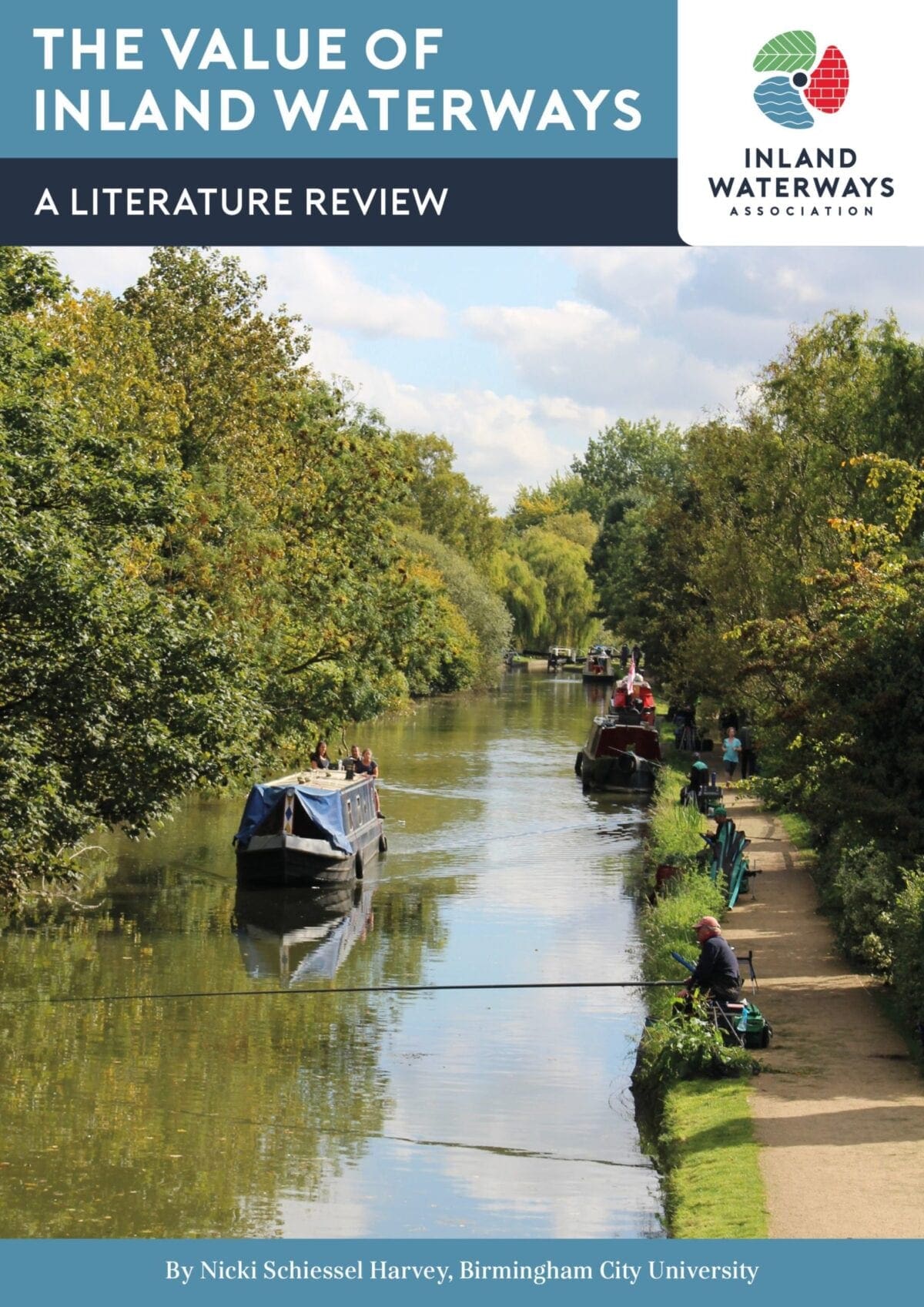 THE Inland Waterways Association (IWA) has launched a new resource to help influence planners and policy makers by demonstrating the value of inland waterways across the UK. This review, commissioned from Birmingham City University and written by Nicki Schiessel Harvey, brings together previously written reports and studies in order to evidence the many benefits that a waterway can bring to an area.
This information about the real value of inland waterways is crucial when speaking with local authorities and decision-makers, who all too frequently overlook investment in the waterways, believing them to be peripheral to their local communities or simply assets that 'someone else' should deal with.
The report was commissioned by IWA National Chairman, Ivor Caplan, who explains, "As budgets are stretched and funding is being cut, it is all the more important to have clear information at your fingertips when speaking to members of the local council or developers who are looking to impact on inland waterways. This report shows how the value of waterways moves well beyond just economics; it looks at how we show the often hidden value of health, wellbeing, community, local pride, heritage and so much more."
IWA is working to ensure that inland waterways are given the full support they deserve and are appreciated for all their far-reaching benefits. The report summarises a range of existing and planned research into themes relevant to the waterways such as Heritage, Green Infrastructure, Health & Wellbeing and Economic Development & Regeneration in order to review what we know and where we need more evidence.
Ivor adds, "This report uncovered two areas that deserve additional investigation. The first of these is Heritage. Whilst there has been a lot of research looking at heritage in general, there hasn't been much focus purely on the value of the waterways heritage. We will be looking to rectify this with our next campaign, which we plan to launch in the New Year. Another area is the value of 'active' waterways. We know that having a waterway in your area brings many different benefits, but what is the even greater value added to an active waterway with boats and other craft moving up and down the water? This is a question we aim to answer."
Nicki Schiessel Harvey is a senior lecturer in Built Environment at Birmingham City University. She has a particular research interest in how different aspects of the built, natural and social environment are assessed and valued when making funding and support decisions. It was this expertise that led IWA to commission the report, which it is hoped will assist IWA Branches and canal restoration societies when they are dealing with planning officials. Since the review, Nicki has become a trustee of IWA.
Jonathan Mosse, a member of IWA Navigation Committee adds, "The value of this report should not be underestimated. It will be used to support our continuing dialogue with Navigation and Local Authorities and will be particularly useful where they persist in using purely commercial criteria in their decision-making. The waterways are so much more valuable than a simple financial or economic resource and this report proves that."
The report is available online at: www.waterways.org.uk/iwa_publications/pdfs/valueinlandwaterways.
Enjoy more Towpath Talk reading in the monthly paper.
Click here
to subscribe.
Comments
comments