A wealth of information in this step-by-step guide
Reviewer: Kathryn Smith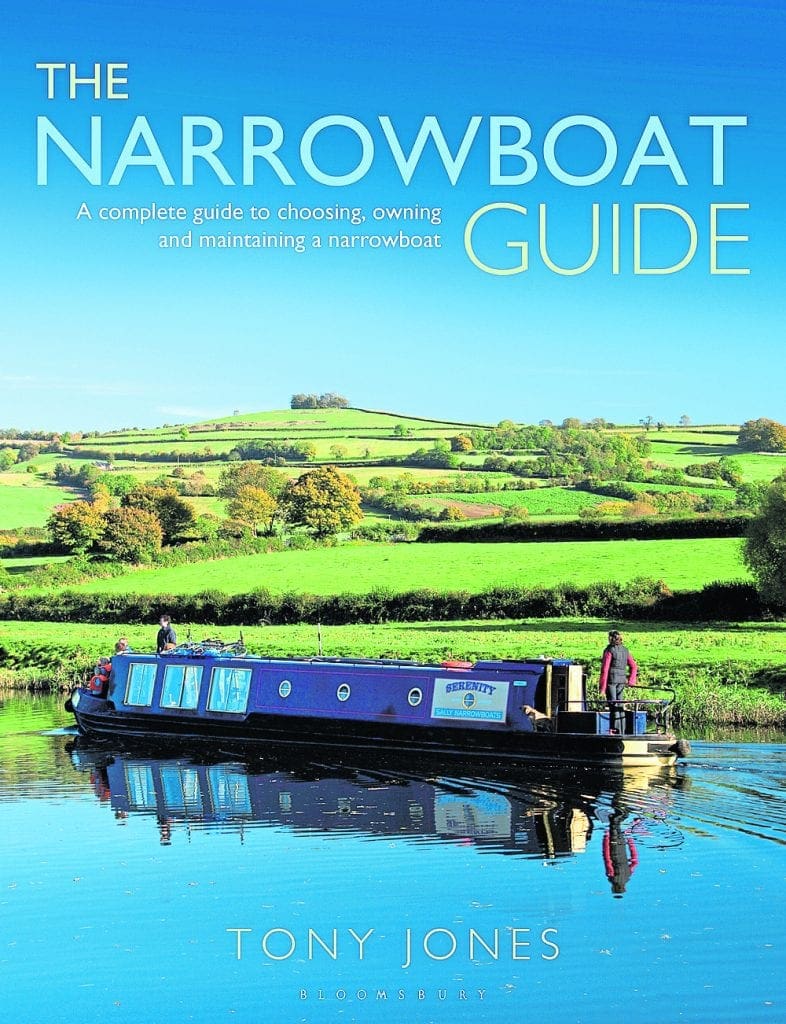 SOMETIMES when out walking you unexpectedly catch a whiff of diesel or crammed on a commuter train a canal flashes past and you remember there is another life out there, something else you promised yourself you would be doing by now.
You recall the silence of early morning mist across the cut before the rest of the world stirs and then you catch yourself and your 'sensible' head demands that you stop dreaming and return to 'real life'.
Ten years ago Tony Jones made the move to living, and working, aboard a narrowboat and this practical, sensible book offers a step-by-step guide towards making some variation of this your 'real life'. The Narrowboat Guide has 12 chapters, beautifully illustrated with colour photographs, which guide the reader through: how to buy a boat, handling, features, itemised costings, moorings, maintenance, living aboard (including your pets), safety and a 
pre-season checklist.
Chapter one very quickly gets into serious practicalities such as the maximum length boat that can navigate the whole system (57ft) and comprehensive advice on buying or commissioning a boat and even shared ownership. This book delivers a real depth of details – we learn which licence allows you to travel where on the network, what types of fuel suit your stove, the pros and cons of different stern glands and what you can reasonably expect to pay for and get on various types of mooring. "'Bargain' boats are surprisingly common," Tony advises, offering a clear head in anticipation of the prospective boat buyer's excitement, "so don't be in a rush or worry you'll miss the deal of the century".
What sets this book head and shoulders above other guides I've read is the attempt to give estimated costings, not just for the survey and the boat but for all aspects of life aboard and maintenance. A general poll produces a ball-park figure of £6826 for yearly boat ownership which the book breaks down through itemised case studies of expenses. This is an inspired idea, allowing you to assess the type of usage you most closely identify with and get an even clearer assessment of your potential outgoings.
A particularly enjoyable aspect of this text is its pragmatism. Most rules on the waterways (that don't include safety) tend to be somewhat contingent and this invaluable kind of information is otherwise only procured through trial and error. Chapter five discusses applying for liveaboard moorings and explains that often who you approach and how are key to availability. Katrina, a community boat skipper, stresses the importance of having a spare breadknife on board for when the prop becomes fouled. Chapter eight on boat maintenance doesn't offer a comprehensive 'how to' guide but what it does do is open your eyes to what running a boat is going to involve and gives you space to consider if you can handle the practicalities of working on your own boat.
Tony is very open about occasions where he finds it easier to let the professionals take over and includes rough costs so you can weigh up whether you need to improve your technical skills or enlarge your contingency budget. While experienced boaters might initially question the necessity of chapters on hire boating or basic boat handling, those who buy their own boat will be glad that others followed this safety advice and obtained skills before taking to 
the waterways!
If I were to single out one aspect of this book for specific praise it would be the use of text boxes offering diverse empirical accounts from boat owners, brokers and builders. Bringing other voices in allows the book to function as a conduit between the reader and the boating community passing on advice, notes of caution and valuable practical information. This generous technique not only constructs the boating community within the pages of the book but, in expanding our affinity with other boaters, situates the readers as already a part of it.
Finally while everyone will come to this at a different stage in their boating life the wealth of information on boat handling, maintenance and finance leaves the reader with a clear and honest sense of what's involved. This may cause the casual viewer of Great Canal Journeys to return to just daydreaming but what it does do is put boating within reach for many, offering a variety of ways in and choices at every stage of the journey.
The Narrowboat Guide by Tony Jones is published by Bloomsbury (paperback) and is available from www.bloomsbury.com priced £18.99.
ISBN: 9781408188026
Comments
comments