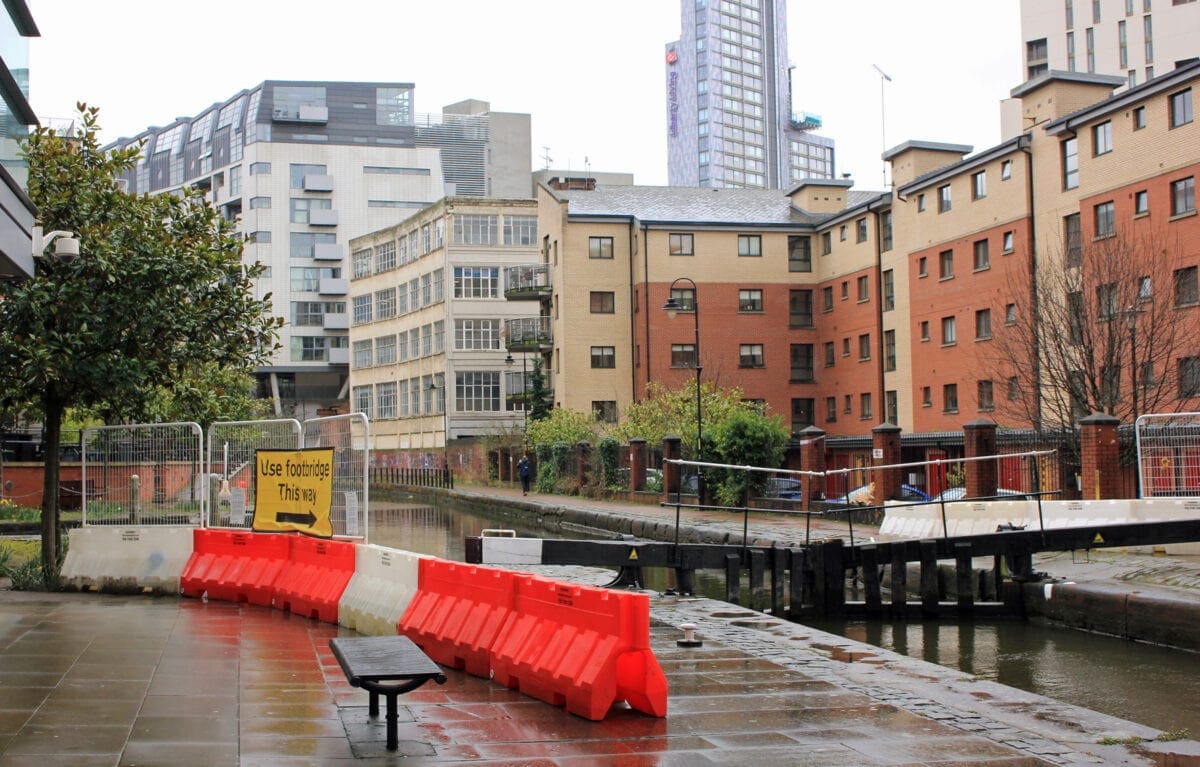 FOLLOWING the death of 19 year-old student Charlie Pope, who was thought to have drowned in the Rochdale Canal in Manchester, the Canal & River Trust have installed temporary barriers around Tib Street Lock, writes Colin Wareing.
Charlie's body was recovered from the canal on March 2 after he went missing on a night out.
Following the tragedy there have been calls to install fencing along the towpaths of Manchester and Alona Ainsworth organised an online petition which had been signed by over 53,000 people by the end of March.
The Manchester Water Safety Partnership which is made up of representatives from the council, Greater Manchester Police, the fire service, the Canal & River Trust, CityCo and the Royal Life Saving Society have looked at the issue and have still to decide the right way forward as the canals are working waterways and so boat users needs and access have to be considered along with towpath users. 
As a temporary measure the Canal & River Trust has installed barriers and large notices to direct towpath users to the footbridge at the tail of the lock.

The head gates of the lock make a direct walking route for Whitworth Street and Bridgewater Street. The present barriers close off this direct route but still allow good access to the lockside for boat crews.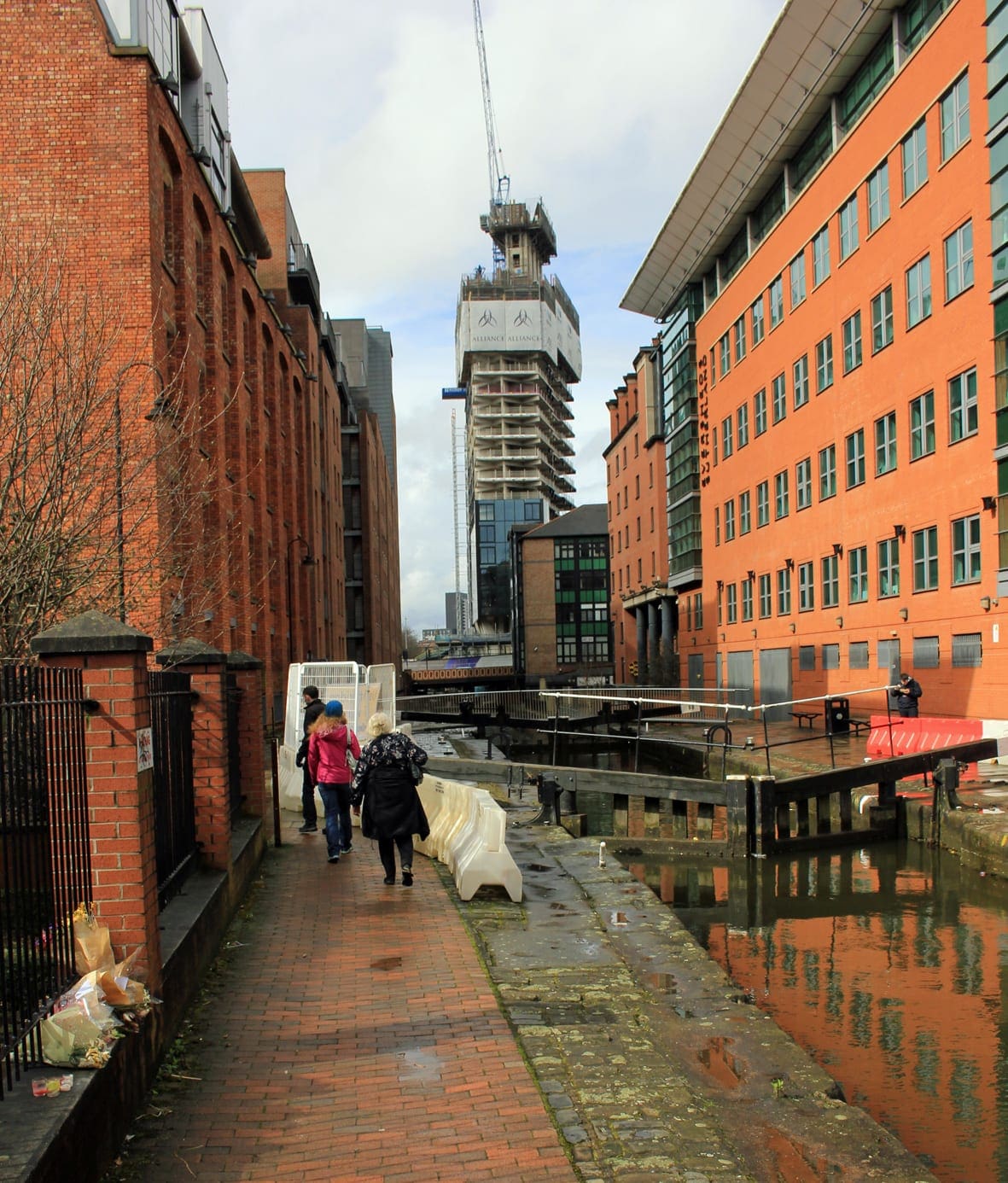 Comments
comments