THE Friends of Wemyss Bay Station have celebrated the 10th anniversary of the railway heritage group's foundation, by donating £1000 to the PS Waverley boiler appeal.
Friends bookshop manager, Sheena Inglis, presented Paul Semple, Waverley Excursions general manager, with a cheque at Weymss Bay Station on Friday August 23.
She said that is was appropriate that the group support the appeal as Weymss Bay Station and Pier was built by the Caledonian Railway in 1903 as the first combined station and steamer pier on the Clyde, and is now the only one to survive in daily service.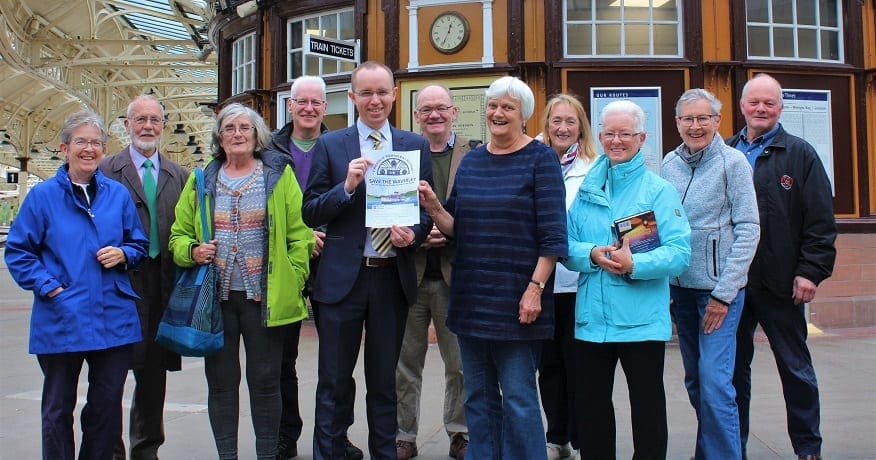 "Waverley is unique," said Sheena. "We run a bookshop and small museum at the station, curate it, and tend to the floral displays that are such a feature of this wonderful, heritage railway station and pier. We felt that it was right to donate a £1000 from our bookshop sales to the appeal, as part of our 10th anniversary celebrations, and because of Waverley's railway origins. We hope to see her berth at Wemyss Bay again after she returns to service in 2020."
Waverley Excursions general manager, Paul Semple, said: "This is the first time we have had an official donation from a heritage railway organisation and we are extremely grateful for it. Many heritage railway supporters have donated to our appeal as individuals, and we acknowledge their support, but it was wonderful to receive this donation from the Friends of Weymss Bay Station as a group. Waverley is an icon of the active preservation movement, every bit as much as famous steam locomotives and heritage railways are, and we hope that many more societies will follow in the footsteps of the Friends to support the appeal."
Paul also revealed that, as well as new boilers now being on order, thanks to the initial £500,000 of the target £2.3m being raised in two months, three new generators are also on order and the ship's repair and docking schedule finalised.
A £250,000 bid is now being submitted to the Heritage Lottery Fund and approaches made to corporate bodies for funding as the race continues to meet the summer 2020 deadline for Waverley to steam again.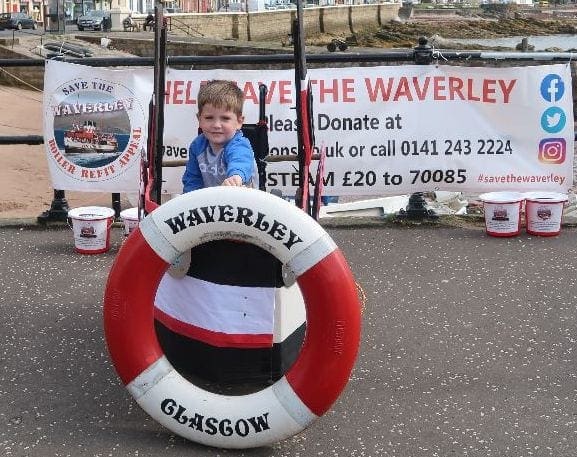 Paul had special praise for four-year-old Ethan Pringle, who made a 10-mile, sponsored circuit of the Isle of Cumbrae in his wheelchair, raising £1600 for the new boilers, thanks to support from locals and visitors alike. "Waverley is broken. We need to fix it," said the plucky youngster.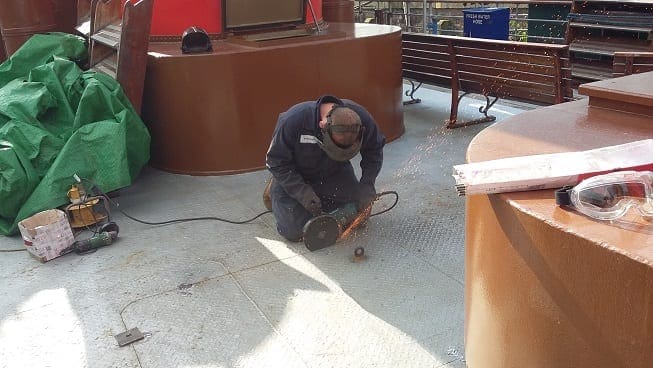 Donations to the Boiler Refit Appeal can be made via www.waverleyexcursions.co.uk, by phoning 0141 243 2224, or by texting STEAM £20 to 70085. All donations will be recorded on a Donor Wall on the paddler.
Comments
comments