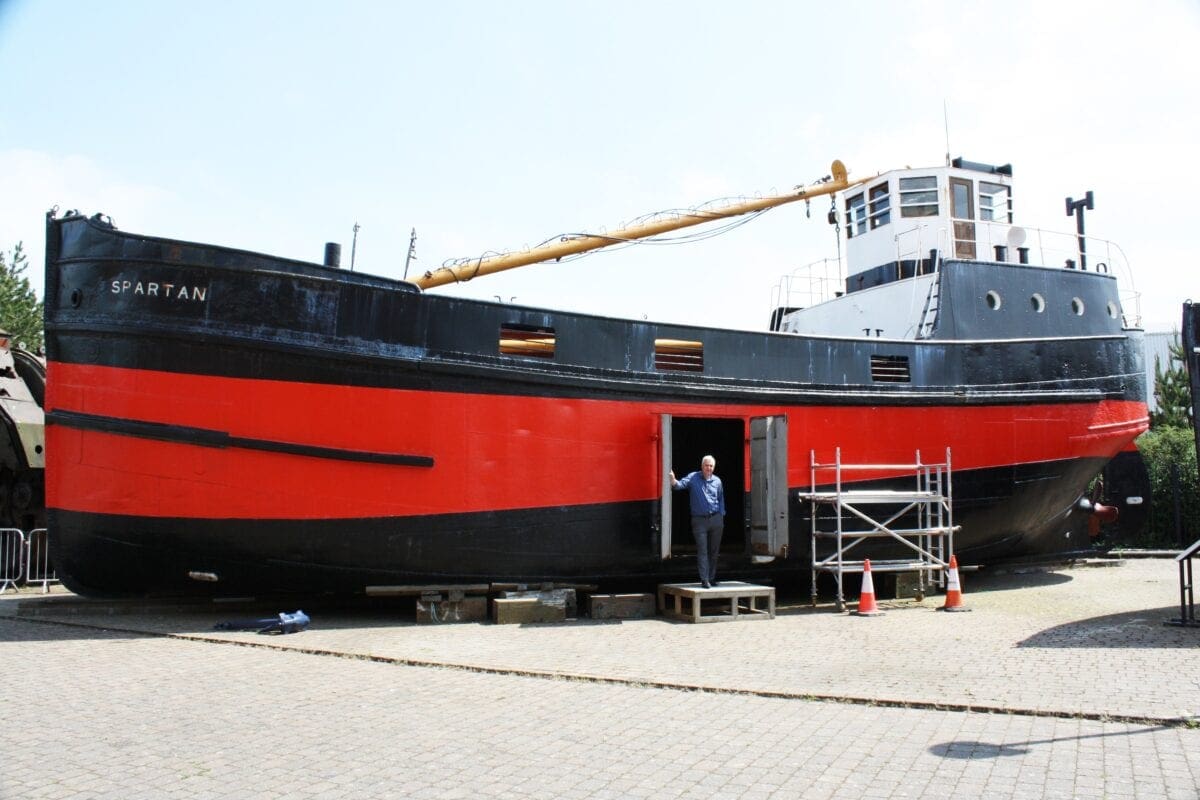 THE history of the Clyde puffers is to be told in the hold of MV Spartan. The Scottish Maritime Museum's puffer has had doors cut in its starboard hull plates to allow access to what is being converted into an exhibition space. The museum is also going to cut through the hull's rear bulkhead to allow visitors to inspect the ship's engines.
Museum director, David Mann said: "With the ship out of the water, we've taken the opportunity to cut into the hull, just as repairers would have done when she was still operating, to allow easy access for visitors. But, nothing we're doing will stop Spartan being refloated, or, in the long term, even sailing. We're mounting an exhibition on the story of the puffers, and where better to do that than on board the last remaining puffer built by J May and sons at Kirkintilloch, on the Forth & Clyde Canal?"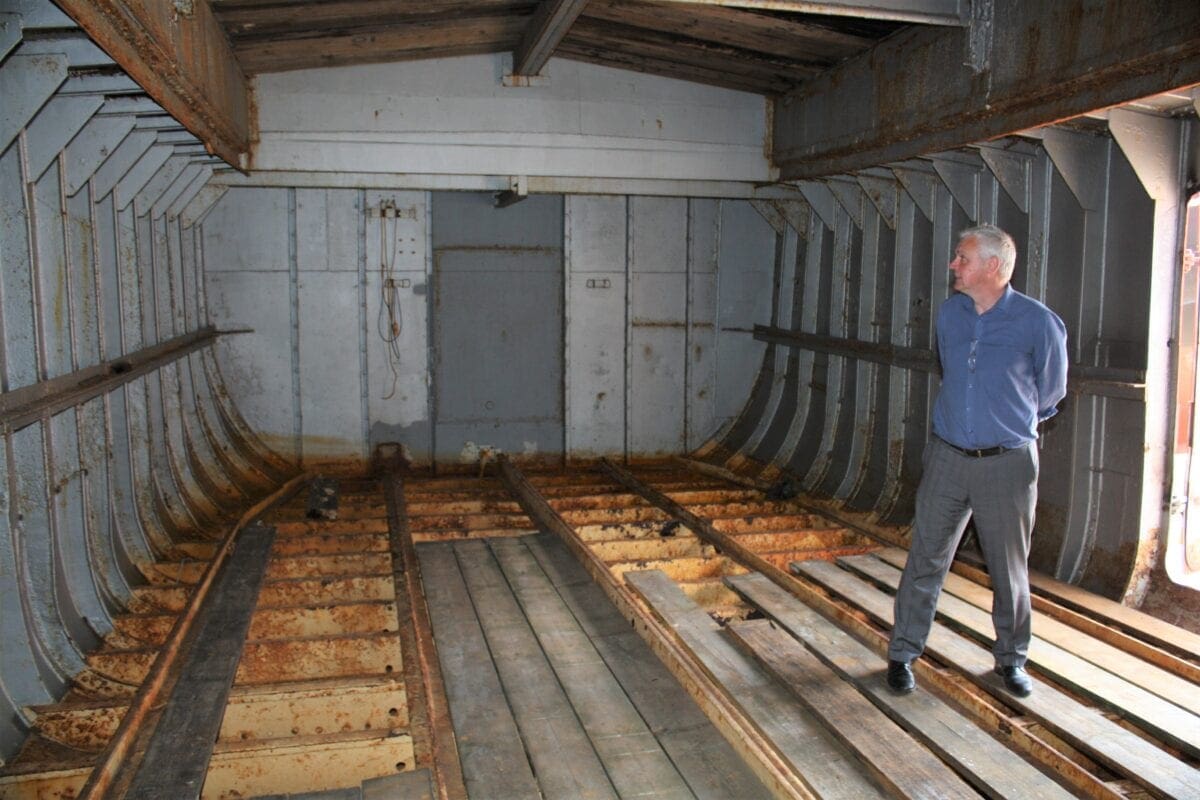 Spartan, originally VIC 18, was built in 1940, and was sold back to her builders in 1946 by the Admiralty, as Hays ran a fleet of puffers along the canals and out to islands such as Mull. The puffer was converted from coal firing to oil in 1961 and stayed in service as late as 1980, being rescued by a group of enthusiasts and presented to the Scottish Maritime Museum in 1982.  She is currently situated outside the museum's Linthouse building at Irvine with the puffer exhibition scheduled to open later this year.
Comments
comments