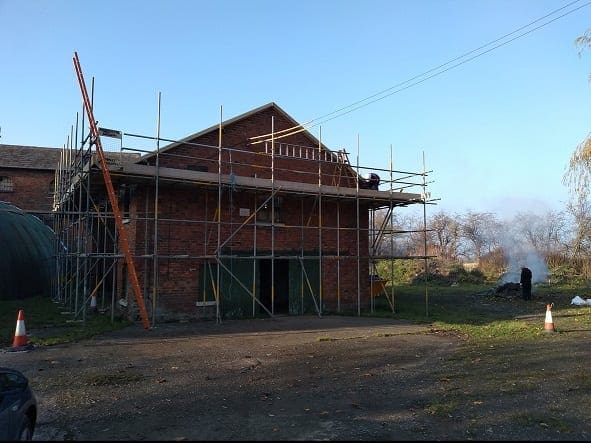 THE Wolfson Foundation has awarded the Shrewsbury & Newport Canals Trust a grant of £20,000 towards its "Thomas Telford @ Wappenshall Wharf" project.
The money will be used to help the SNCT redevelop Wappenshall Wharf as a heritage site and tourist attraction, to protect the architectural and heritage importance of the buildings, to engage the whole community, especially young people, in education, training and the arts and to provide the best level of public and community access and use of the site and buildings.
Chairman, Bernie Jones said: "This is a major step forward for this key project in our Trust's history. I am very grateful to the Wolfson Foundation, as raising the money in the present economic climate has been a real challenge. With this grant we will certainly be able to complete Phase 1 now."

The Wolfson Foundation (www.wolfson.org.uk) is an independent charity that supports and promotes excellence in the fields of science, health, education and the arts and humanities. Since it was established in 1955, over £900 million (about £1.9 billion in real terms) has been awarded by it to over 11,000 projects throughout the UK, all on the basis of expert review.
Comments
comments