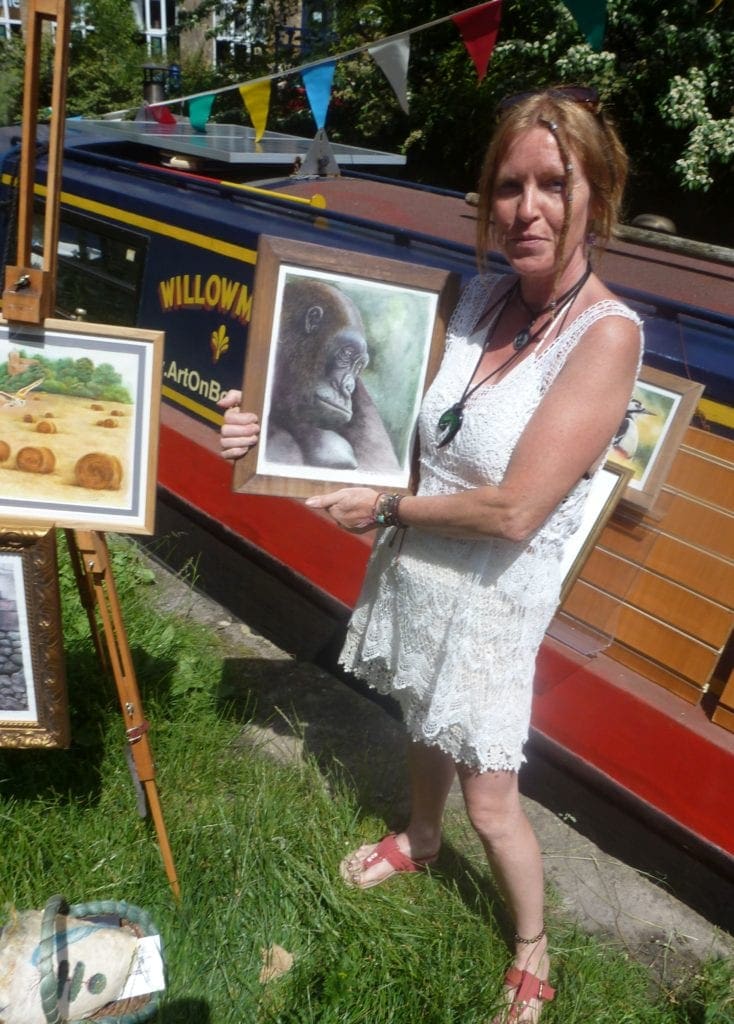 MARKETS have been a feature of life in Britain since mediaeval times. Floating markets are a newer phenomenon.
Selling wares from narrowboats is spreading fast and it has its own organisation – the Roving Canal Traders Association.
Their first market was held in Birmingham in 2013 and was quite a success.
Since then markets have been held across the UK; I visited one at Bollington on the Macclesfield Canal in Cheshire.
The traders seem to take the variations in the weather in their stride.
But the burst of heat to 30C was a bit much for all of us and buying carried on at leisurely pace.
There were half a dozen narrowboats with the owners selling anything from homemade cider to portraits and general artwork.
Most of the items were things you might struggle to find in the shops.
All this in a tranquil stretch of canal in the shadow of the mighty Clarence Mill.
Michelle Martin started on the voyage back in 2003 when she was made redundant from her job as a designer at Moorcroft Pottery at Burslem, Staffordshire.
All the artwork is material she has penned herself and is proudly displayed on the side of her narrowboat Willowmoor. People and pet portraits are among her specialities. (www.artonboard.co.uk)
She said: "I just like the life and moving around to different places."
A variety of clothes were being sold at the next boat down where the trader was helping customers into a bargain.
She said: "It is too hot today but generally we do all right."
One boat in which there was a lot of interest was one selling fruit wine and cider.
Passers-by were only too pleased to stop and sample a refreshing tipple on a hot day.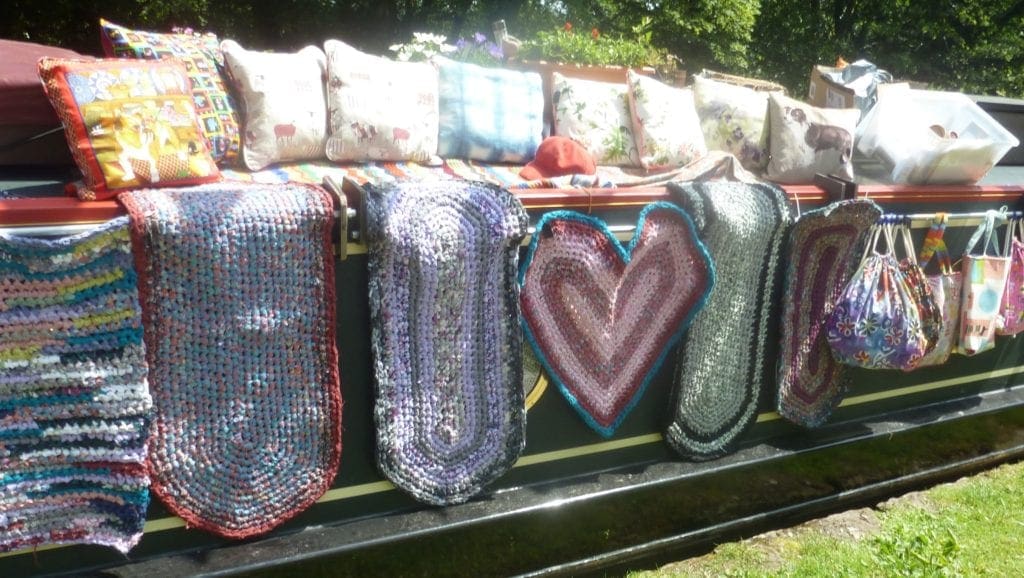 You can catch up with canal traders at:
Fenny Stratford Canal Festival on August 3-4.
Blisworth, Wednesfield and Ellesmere canal festivals on August 10-11.
Alvecote Historic Boat Gathering, Milton Keynes and Merry Hill RCTA August Bank Holiday floating markets on August 24-26.
Whitchurch Canal Festival on August 31-September 1.
Birmingham RCTA Floating Market on September 7.
More details on the RCTA.org.ukwebsite.
Comments
comments