A WARWICK-BASED boater has combined two of his great passions by building a model railway in the cargo hold of his replica working narrowboat Hadar.
Keith Lodge, 67, used to carry and sell coal from Hadar, but after they closed the business his wife Jo suggested building a model railway in the hold.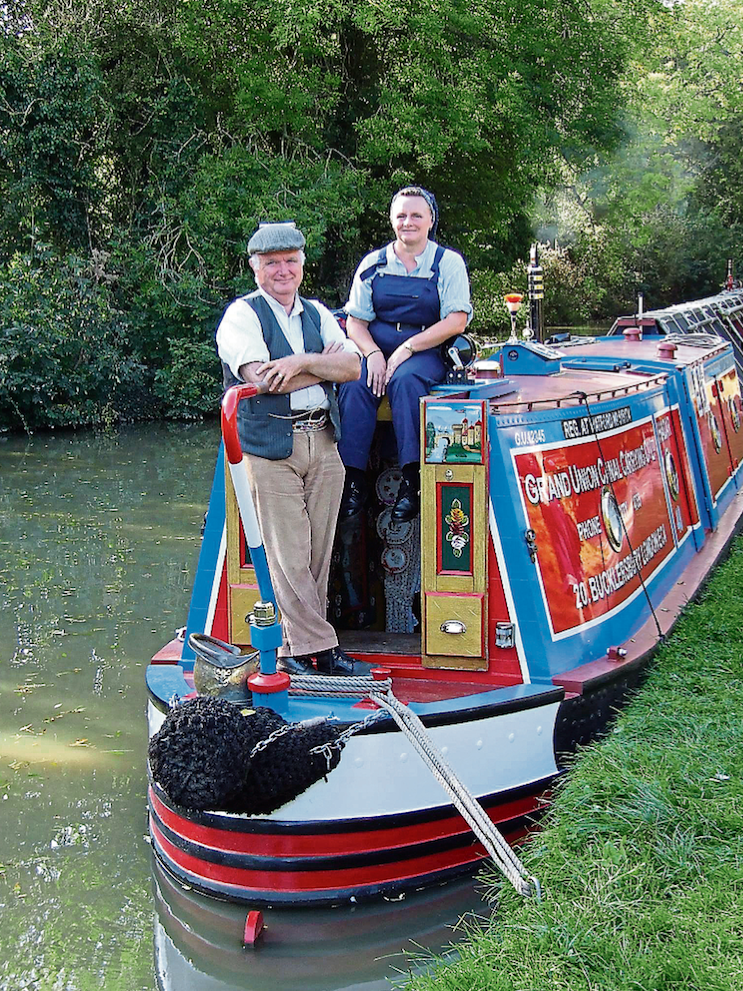 Called Hadarford after the boat, the layout was started in February 2018, after first creating an insulated timber railway room under the sheeting, and is now complete except for a few minor details.
Keith said he was now looking forward to "sitting back and watching the trains go round and round".
He is originally from London and said his interest in canals began in 1968 when he started training on a historic narrowboat called Pisces, which was owned by the London Borough of Hillingdon Youth & Community Services (and still operates today as a community boat). He ended up running it part-time and Hadar is a replica of Pisces.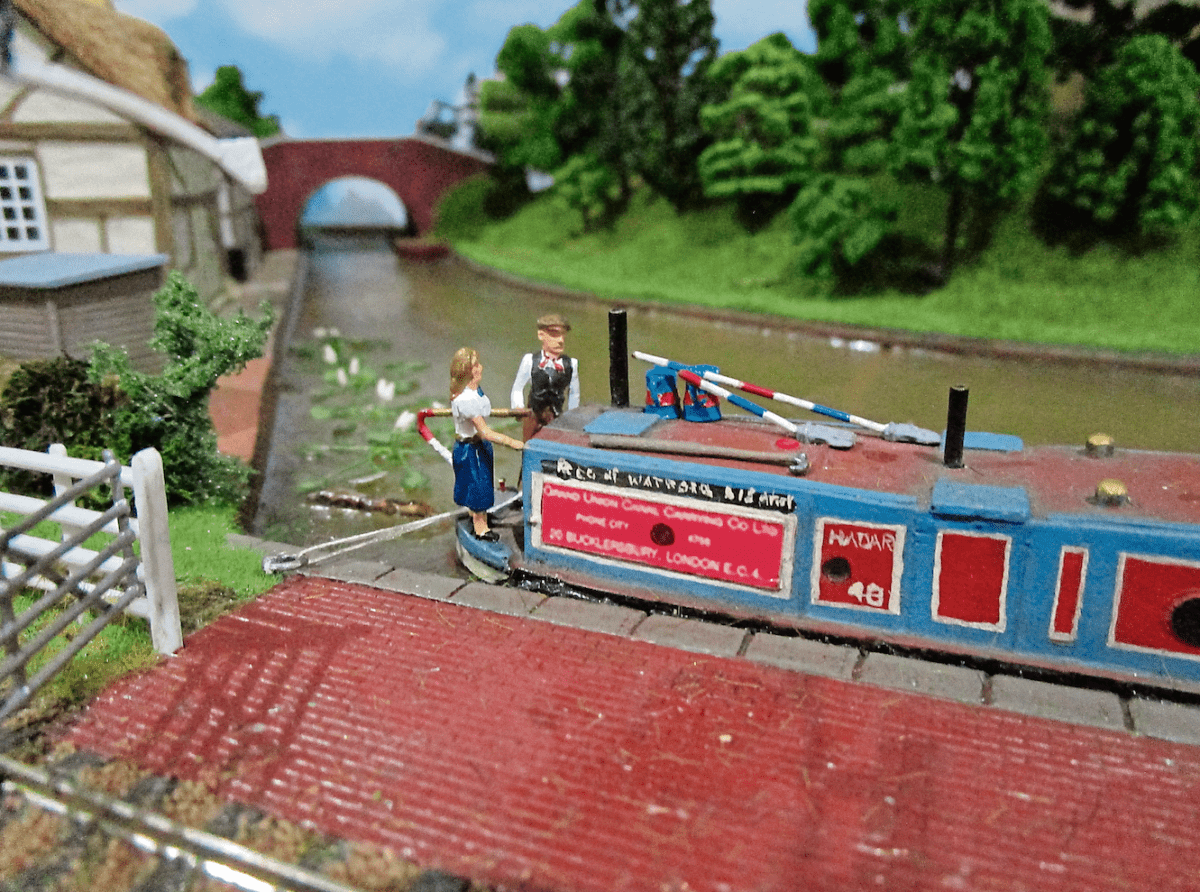 Keith worked as a Post Office and BT engineer for 32 years, driven by the desire to get a good enough pension to own and live on a working narrowboat.
Aiming to retire at 50, in the end he achieved this at 49 and placed an order with boatbuilder Roger Fuller.
"In 2007 Hadar was completed and my wife and I moved on board, loaded our first five tonnes of coal and set off early in 2008."
They sold coal along the Leicester Line between Market Harborough and Crick and were offered a full residential mooring on the Saltisford arm in 2013.
When they decided to run down the coal business, Jo came up with the idea of using the hold for a layout, "and that's what we did," said Keith.
He'd had a love of model railways from when his parents bought him one for Christmas as a child, originally starting in OO gauge.
In the Nineties he built an exhibition layout 'Holmehurst' which was in O gauge, and exhibited it around the country.
"I inherited some 'OO9' rolling stock from my late father, including a loco I built from a white metal kit for him, and ever since living on Hadar I had been thinking about building a 'OO9' layout," said Keith.
'OO9' is OO scale, which is 4mm to 1ft, but the track and rolling stock are narrow gauge, equivalent to 2ft gauge in real life.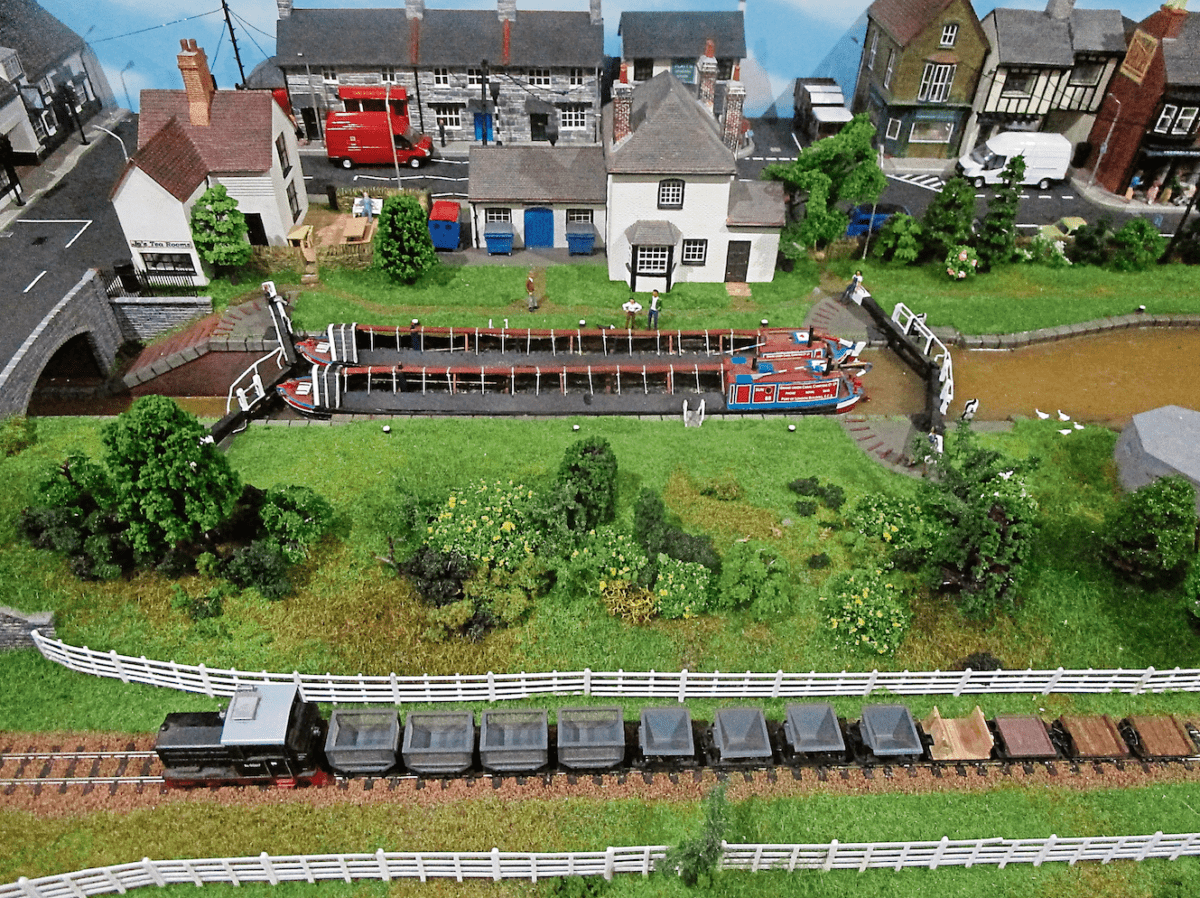 Modelling-wise this means Keith can used standard OO-scale buildings, people and scenery etc. of which there is a far greater range of ready-built items and kits to choose from, but it has the advantage that the reduced size of the track and rolling stock means that curves can be tighter than for standard gauge, without losing a realistic look within a restricted layout size.
"I had thought about building a layout in our garden alongside our mooring at the Saltisford Canal Centre," said Keith. "But after much thought I decided that this would not be practical."
When Keith set to work in the cargo hold he knew he wanted to make the canal scene a major part of the layout for two reasons – someone had "very kindly" made him a model of Hadar; and after visiting many exhibitions and sometimes being unimpressed by the detail, he was "determined to build a canal scene that would be right".
"I was determined that Hadarford would not only have a canal scene in it, but it would be as accurate as I could achieve. I have concluded that many modellers put great effort and research into the railway side of their layouts, but when it comes to canals they seem to assume anything goes," said Keith.
It features a canal wharf with Hadar moored up, with models of Keith and Jo standing on the counter, and a lock containing a pair of small Woolwich working boats carrying coal with gongoozlers onlooking.
Hadarford is purely fictional, but the canal is definitely Grand Union in style.
Jo is as interested in trains as Keith and has helped with the design, and the layout's farm is as close as they can get to the one she grew up on. The whole thing takes up a 17ft 9in length of the hold.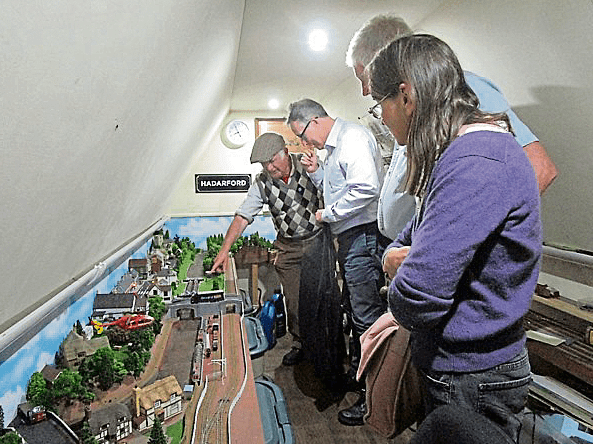 It cannot be opened to the public but the couple have enjoyed seeing friends' and relatives' reaction when they have been shown around.
"A lot of people have been following the build online and, when they have seen it, said the photos don't do it justice," said Keith.
"What people are liking is the small details – I recently put ducks and geese and swans on it."
He added: "It's now there for me to sit and play on when I get old."
Enjoy more Towpath Talk reading in the monthly paper.
Click here
to subscribe.
Comments
comments