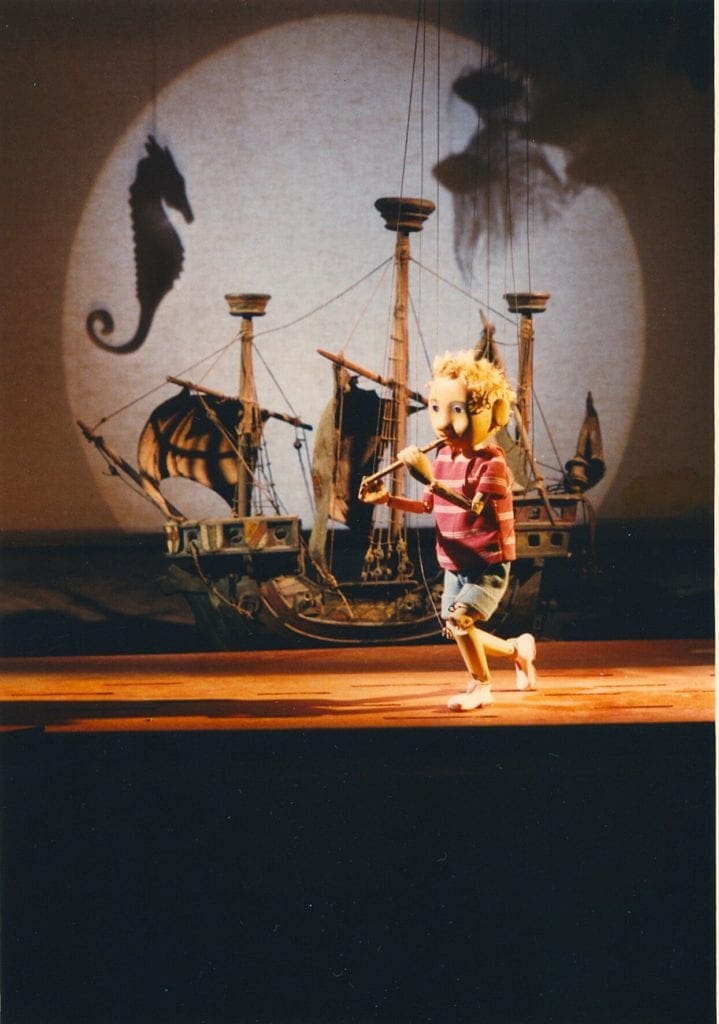 A selection of beautiful poems by Robert Louis Stevenson and others are brought to life in the latest production at London's Puppet Theatre Barge.
Shadow puppets and marionettes combine with specially composed music to make this a programme of beauty, poignancy and fun, which captures and nurtures the imagination.
These poems have been chosen so that both adults and children, whatever the age, will find meaning and enchantment in the words and images.
A Child's Garden of Verse runs from Saturday, May 4 to Sunday, July 7: May 4-6 daily at 11am, 2pm and 4pm
(all performances on these dates are a 30 minute shortened version of the show); from May 11 every Saturday at 11am and 3pm, every Sunday at 3pm; May 27-30 daily at 3pm; May 31 at 11am and 3pm; May 25 at 11am relaxed performance; June 29 at 11am captioned performance.
Puppet Theatre Barge is located at
Little Venice, Blomfield Road, and is an established 55-seat theatre with all modern facilities.
Rich in atmosphere, it provides the ideal setting for the magical and imaginative shows produced by this famous company.
Contact the box office at 020 7249 6876 or online at www.puppetbarge.com Tickets are £9 children, £10 concessions and £13 adults.
Comments
comments