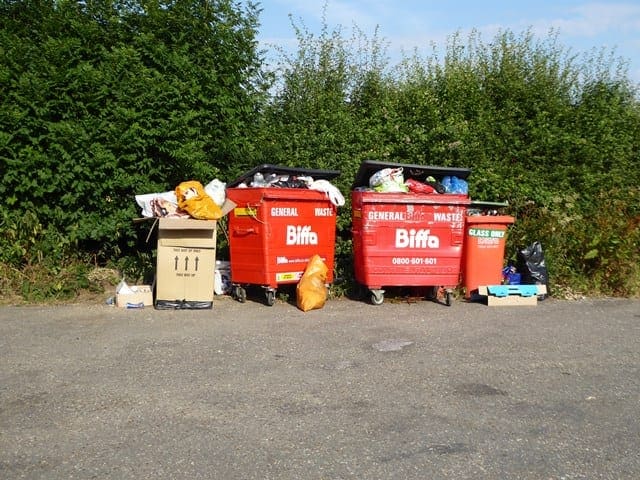 THE Inland Waterways Association has published the results of its Gaptracker Survey, which identifies that the majority of boaters who responded to the survey are concerned about the basic facilities provided by navigation authorities (drinking water and waste disposal), rather than other services such as showers, pump-out and laundry.
The survey, which ran on IWA's website during the second half of last year, asked boaters to identify areas on the UK's waterways where facilities are missing or are in poor condition.
Hundreds of comments were received about facilities provided by nine different navigation authorities.  IWA will follow up the results with each authority individually, with Canal & River Trust, the Environment Agency and the Middle Level Commissioners all saying that they will welcome the findings.
Steve Warwicker, Chairman of IWA's Navigation Committee, said: "An overwhelming 84% of the responses were about water points, rubbish disposal or portable toilet emptying, indicating a strong demand for those basic facilities.  IWA looks forward to working in partnership with navigation authorities to progress ways for this report to assist in prioritising improvements across the waterways system."
The report identifies a number of recommendations which IWA will be asking navigation authorities to adopt, including the general principle that the three basic facilities of drinking water, portable toilet emptying and rubbish disposal should continue to be provided by navigation authorities, without any additional cost to licence holders, at frequencies within 5 hours boating time.
Ahead of working with other navigation authorities, IWA has initially shared the findings of the survey with Canal & River Trust, who have welcomed the report.  A spokesman said: "We value having such a robust and productive relationship with the IWA.  We are already working in partnership with them, and with our navigation advisory group, other boating organisations, and boaters, to understand boaters' needs and how we can meet them as best we can, within the resources available.
"We want to provide the best possible service to boaters that our resources allow, and as such we always welcome feedback on where things can be improved.  The Trust spends hundreds of thousands of pounds installing and maintaining boater facilities each year. It's important that we find an affordable way to provide what boaters need, in the face of the ongoing cost pressures faced by the Trust.  We will be carrying out a review of all our facilities, alongside those provided by third parties, with a focus on ensuring a consistent level of standards for the core services boaters need. The IWA Gaptracker facilities survey results will contribute to our review."
Comments
comments