As the old year ends and a new one begins, Helen Gazeley looks at two projects aimed at preserving people's canal memories.
DARK evenings, inclement weather, snuggling next to the pot-bellied stove (don't forget the cocoa) – this is definitely the time of year for reminiscing. And this is something that the I Dig Canals project, run by the Alarum Theatre, would like to encourage.
Launched last October with the help of funding from the National Lottery Heritage Fund, the project aims to preserve the memories of women in the Black Country who worked to save the canals from closure and destruction between the Second World War and the 1970s. Now mostly in their 70s and 80s, they hold a treasure-trove of information that might otherwise be lost to future generations.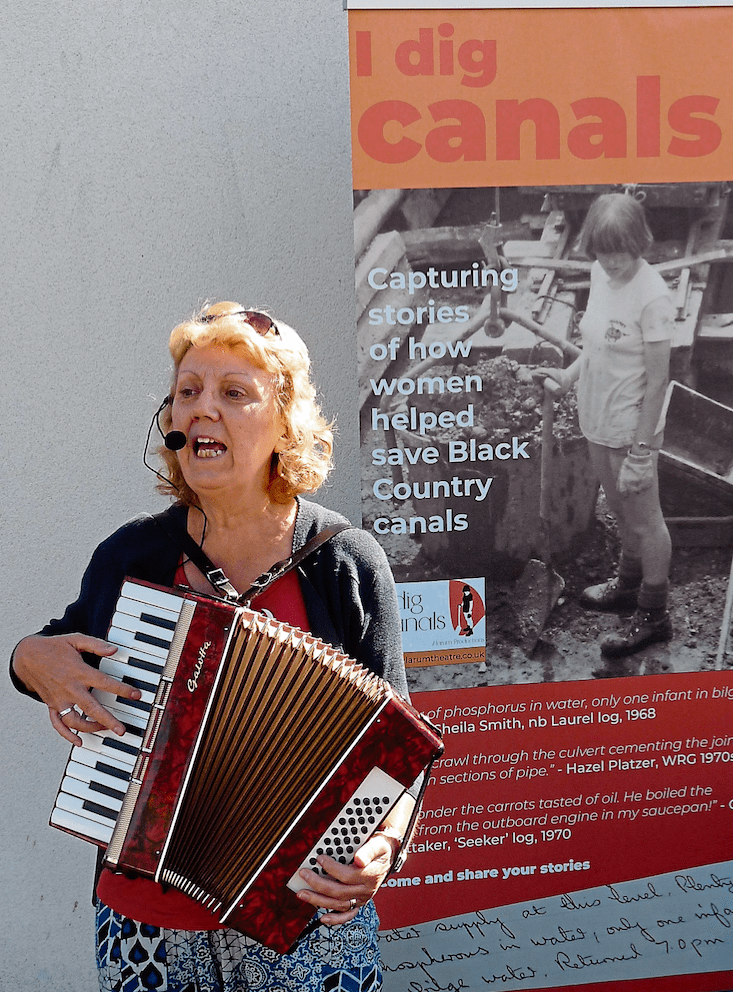 Heather Wastie (pictured above), co-director of the Alarum, has since been busy recording candid interviews at the Tipton Canal Festival, gleaning details from Chitchat groups at local libraries and interviewing 12 women in depth. With the original intention being to interview 16 women, it looks as if she and her team of volunteers will overtake that number without difficulty.
The research is painting a detailed picture. "One of the women was part of the Waterway Recovery Group and brought in work parties from all over the country; one provided accommodation – I visited her in the cottage – and was packed to rafters. These women just had a passion for what a resource the canal is." Heather herself has a long association with the canals. "My mother was dragged in a bit by Dad. She had a lot passion for recognising the canal is not the best place for rubbish, but a beautiful resource."
Meanwhile, co-director Kate Saffin (pictured below) is conducting much of the background research. A recent visit to the archives at Kew involved combing the papers of IWA founder Robert Aickman. Combined, all the information gathered will help create a rich picture of the battle to reopen derelict waterways.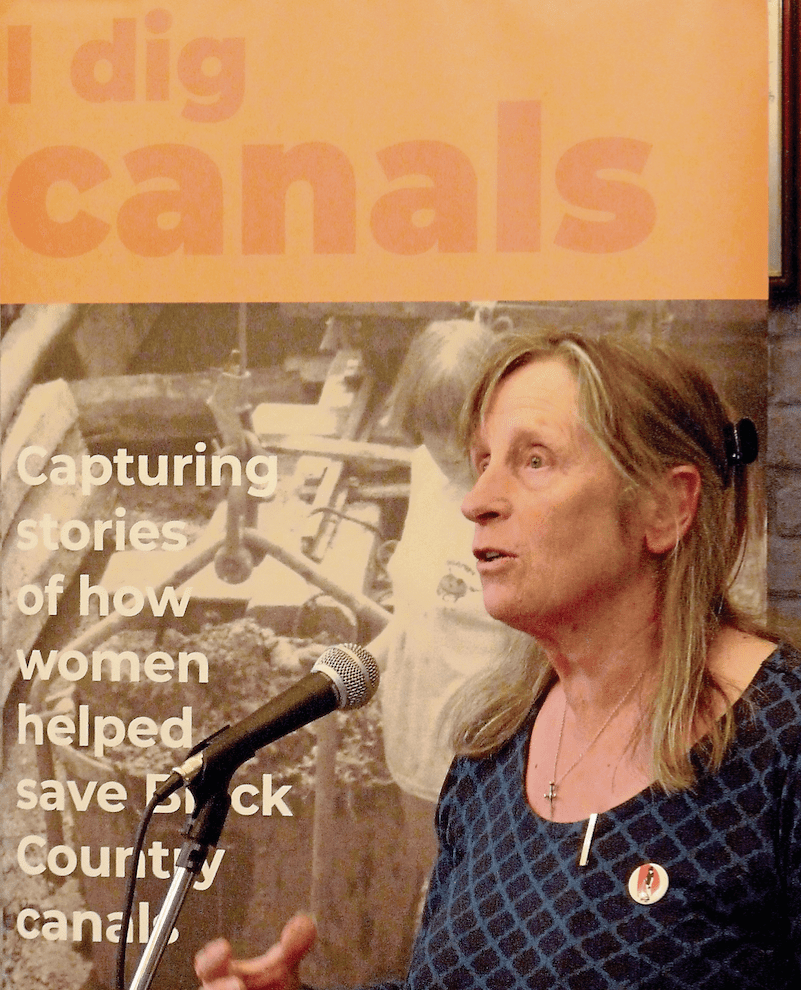 When completed, Alarum is planning creative workshops. There'll also be celebratory events, podcasts and an exhibition, and a short film and book under the title I Dig Canals, a 1970s 
waterways slogan.
If you think you might be able to help – "We're looking for women who have got really strong memories of campaigning or restoration in the Black Country," says Heather. "Log books can be quite useful too – a lot of them were written by women" – or would like to volunteer to help with events, then get in touch via the website alarumtheatre.co.uk or Twitter (twitter.com/Alarum_theatre) or the I Dig Canals Facebook Page.
Kate and Heather aren't the only ones busy collecting memories. The Living Memory Project (livingmemory.live), a two-year project that launched in January 2018, is also supported by the Heritage Lottery Fund. Focusing on photographs, it aims to preserve and share private photographic collections and life stories of families and private collectors across the Black Country. "It's a kind of interleaving of photos, collections and how people treasure and talk about them and tell their story, and ways in which we used to make images," says Geoff Broadway, project leader and professional artist and producer.
More than 1000 photographs are being professionally digitally archived, and events will include a touring exhibition. A series of short films is being produced, three of which are already on the website. The growing collection of interesting reminiscences includes Keith Hodgkins' images of the Gower Branch and National Waterways Rally in the 1970s. "He has thousands of photos and a lot feature how the canal changes from being busy to the Seventies and disuse and then the revival," says Geoff.
Ruth Collins was born in a toll house at Brades Hall Locks next to the Gower Branch and reminisces about her life and that of her father Will King. "Will's not the best technical photographer but he lived and worked on the canal, so that's quite unique in the collection." Some of Will's 2000-plus photographs are on the website (livingmemory.live/collection/ruth-collins) and an exhibition is planned of his work next year.
While not every image found is being archived, part of the project involves mapping the documentation, detailing who's got what and how to get in touch, for anyone who thinks it might help with their own research.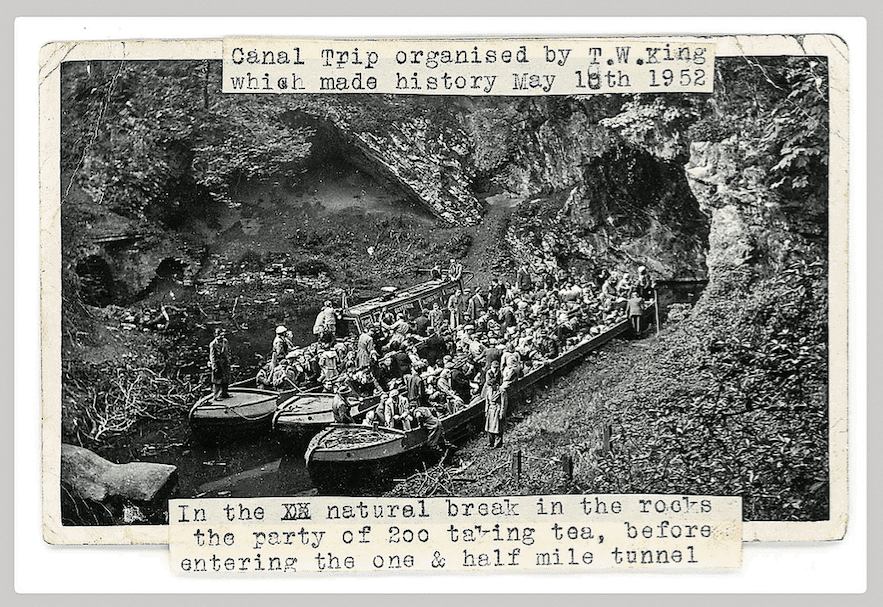 The exhibitions are due to open in Wolverhampton, West Bromwich and Dudley in April and the book launch takes place next May. For more information keep an eye on the Living Memory website and social media (twitter.com/LiveMem_Project).
Enjoy more Towpath Talk reading in the monthly paper.
Click here
to subscribe.
Comments
comments