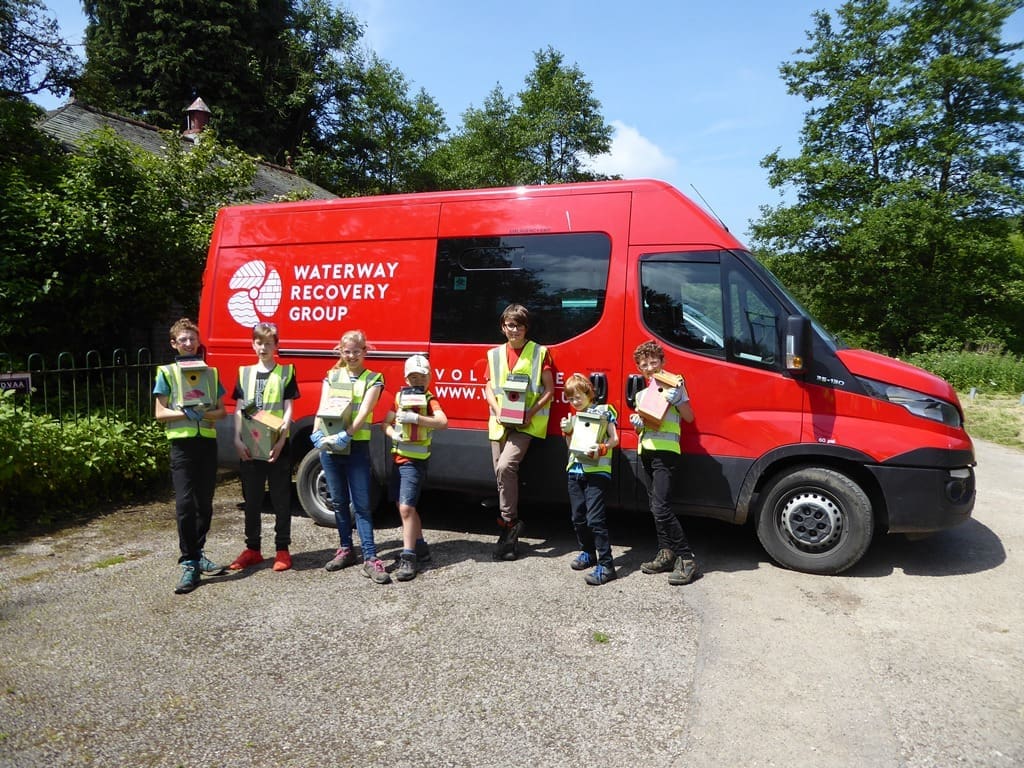 FAMILY orientated canal volunteering weekends have returned for their second year with the first of 3 weekends organised by IWA's Waterway Recovery Group taking place on the Uttoxeter Canal.  Places are still available on the remaining two family weekend camps, on the Grantham Canal in August and the Chelmer & Blackwater Navigation in September.
The first family camp of the year, hosted by the Caldon & Uttoxeter Canals Trust over the weekend of June 9-10, saw five families with a total of seven children aged from eight to 13 taking part.
Work, which was based around the Crumpwood area of the Uttoxeter Canal, near Denstone in Staffordshire, included building and installing bird boxes, clearing vegetation, pulling up invasive Himalayan balsam (with a competition for the best sculpture made out of it) and a nature walk to carry out a survey of wildlife in the area.
The young people taking part were very enthusiastic about the weekend and all said they would recommend the events to other families:  "Bird boxes, balsam and bollards – it had everything!" (said Jonathan), "We learnt a lot of new skills this weekend which will be useful in the future" (Georgina), and "I enjoyed it all but most exciting was finding a dragonfly nymph on the nature walk" (Peter).
Visit IWA's website (www.waterways.org.uk/wrg) to book places on the two remaining WRG Family Camps of 2018 (Grantham Canal from August 17-19 and Chelmer & Blackwater Navigation from August 31 to September 2).
Comments
comments