Janet Richardson hooks up to a company at the forefront of marine utility services.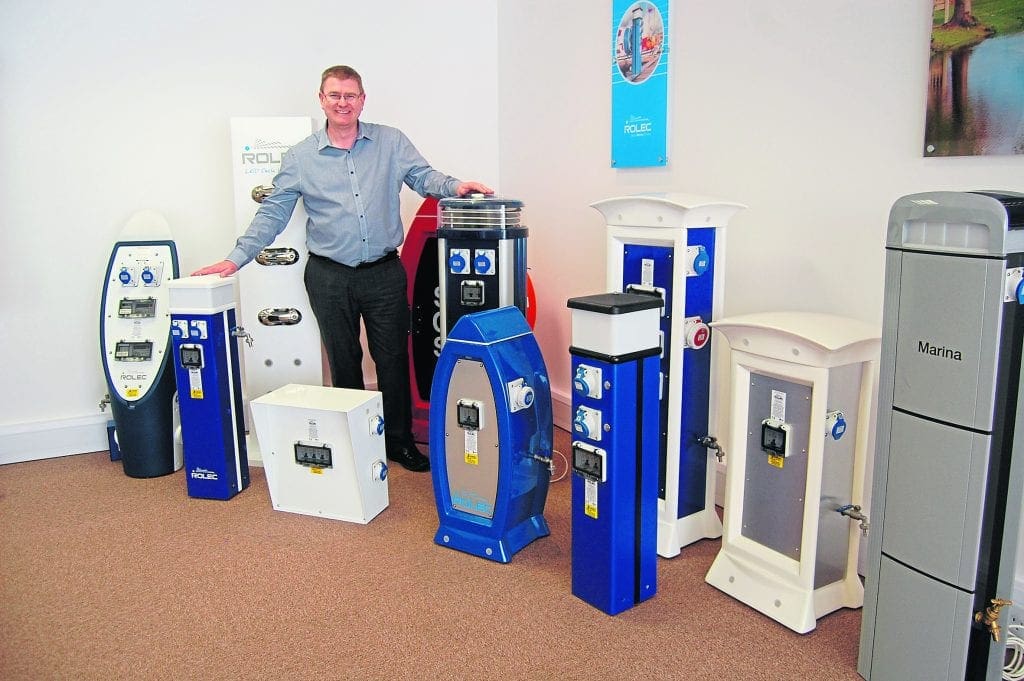 ONE of the most familiar sights alongside the pontoons at any marina is the pedestals which provide mains electricity, lighting and other facilities for moorers.
But did you know that many of these and manufactured at a modern plant in the heart of the Lincolnshire fens south of Boston?
Market leaders Rolec Services Ltd not only supplies a large range of service pedestals to marinas and leisure parks throughout the world but also charging points for the growing number of electrically powered vehicles and distribution units for festivals and other outdoor events.
Sales director Martin Georgeson told Towpath Talk: " We were one of the first manufacturers to revolutionise the old wooden bollards to create the modern service pedestals. Our Classic Service Pedestals is still one of the most popular and is exported to 40 countries."
However this is just one of eight ranges of pedestals which can be built specifically to customers' requirements. Other productions supplied by the company's marina division – Rolec Global Marina Services _ include LED deck lighting; pump-put systems; waters distribution systems; emergency systems and prepayment metres.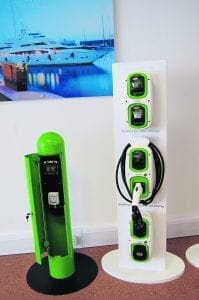 Charging Points
Rolec is also leading the way in the provision of EV (electric vehicle) charging points with a growing demand at marinas across the country such as Pillings Lock Marina in Leicestershire which recently installed two charging bays for a trial community car scheme.
Martin continued: "We have sold 40,000 charging points in the last two years- potentially everybody is a customer but we are one of the major players."
Rolec has developed Europe's largest range of different charging points from WallPods, which are also suitable for domestic use, to the AutoCharge Pedestal which has a built-in pay-to-charge facility using coins or tokens.
Martin is one of the three founders of the company, which celebrated its 25th anniversary last year, with managing director Holly Brown. Initially operating as a sideline to another company, working from a single office with a filing cabinet and telephone in Wisbech, the growing business moved in 2011 to a modern purpose built factory complex at Frampton.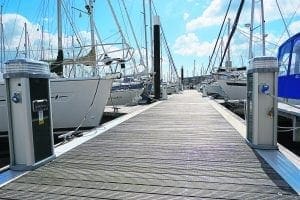 The company has a workforce of almost 100 people and assembles all its products on the site which expanded last year with the addition of its own academy where customers from around the world come for training and business meetings.
There is also room for further expansion, as Martin explained: "Our pedestal model range continues to grow, as even designs of ours from many years ago still prove to have a great lifespan."
For instance the Classic pedestal has evolved into the newest range, the Quantum which combines quality and affordability in a modern design using marine-grade aluminium casing.
The company's continued growth has seen it scoop a raft of awards including Lincolnshire large energy business of the year in 2015 and the Green Fleet Award for its championship of EV charging.
Comments
comments