THE Cotswold Canals Trust is seeking a 9hp long reach outboard motor for the workboat Flea which is currently undergoing restoration.
It was bought by the trust's workboats acquisition team for use by the Stroud District Council Canal Restoration Team  and once over-plating, painting and the refit is completed will be used by the Tuesday and Thursday volunteers as a bank maintenance craft
along the Thames & Severn above Wallbridge and beyond.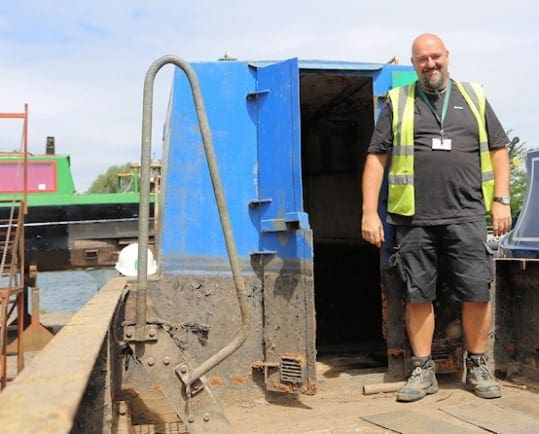 Volunteers co-ordinator Ian Moody said: "Flea's shallow draft, wide workspace and steel cabin make it an ideal vessel for bankside maintenance and the movement of restoration tools, equipment and volunteers along the canal. There is just one more thing though; Flea will need an outboard motor to push her along!"
"We will gratefully receive the gift of any 9hp long reach outboard motor that might be cluttering up someone's outhouse, garage or boat shed."
If you can help, please drop Ian an email on
Ian.Moody@stroud.gov.uk
or leave a message on 01453 754 646.
He will arrange collection and suggests there may be a place for the motor donor on board Flea's inaugural cruise!
Comments
comments