THIS year's Norbury Canal Festival looks like being the success supporters have now come to expect.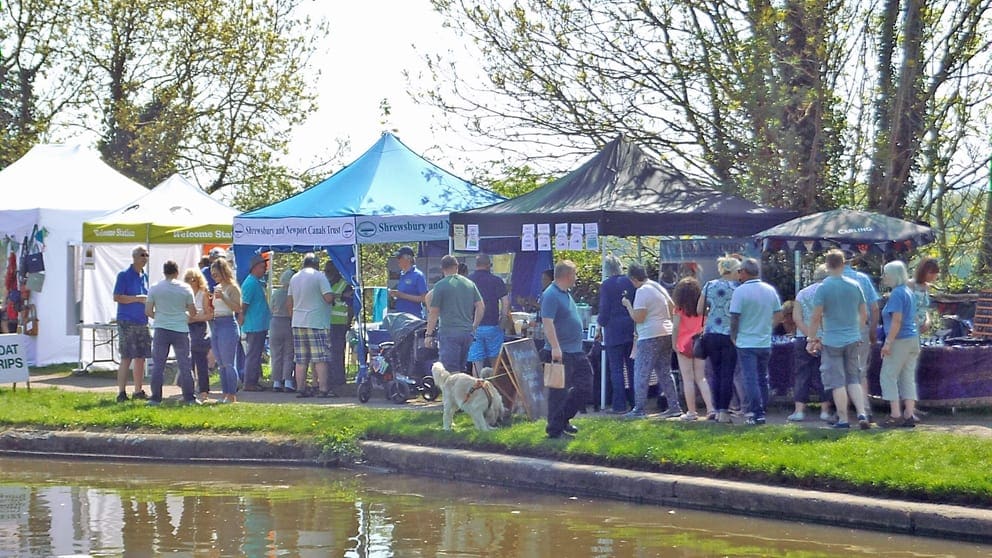 The event will again be on both sides of the canal, with traditional arts and crafts, trade and refreshment stalls spread along the towpath, around Norbury Wharf and in the garden of the Norbury Junction Inn.
Taking place over the May bank holiday weekend (4, 5 and 6) the format has changed a little this time as the marquee in the garden of the Junction Inn has been replaced by more fairground attractions and smaller stalls with home-made games.
There will be cakes, teas and light bites plus Windmill Broadcasting from Stafford will be reporting live on air from the event every day.
There will be lots of entertainment either in the pub or outdoors on the veranda, depending on the weather.
Three bands have been booked; two for Saturday and one for the Sunday. This entertainment will also be starting a little earlier than usual, as an extension to the day's festivities. On the Saturday, from 5.30pm, will be The Dynamic Dick Band, followed by Samantha Lloyd. Sunday will see the return of Bon Accord.
The Morris Dancers will be attending on the Saturday and they will be doing several spots during the day.
The traditional Sunday canalside church service will be at 3pm.
Staffordshire Police and Staffordshire Fire and Rescue will be manning a police car and a fire engine (as long as they are not called out!) on the wharf. There will be lots of children's events every day, including rides, face painting and amusement stalls.
On the water the festival moorings are now fully booked, including some 20 trading boats. As well as the regulars, such as the Cheese Boat and Fudge Boat, there will be a good number of new ones, including the Brewboat and the Hippie Boat. These will be joined by a gathering of other narrowboats, with a prize for the 'best looking boat'.
A restored historic working narrowboat will be open to the public to look over and Norbury Wharf's hire fleet will be available for viewing. The Shrewsbury & Newport Canals Trust will again be operating boat trips along the canal to give people the experience of seeing the festival from the water, while the Wharf will be operating one-hour trips in the much larger Shropshire Star.
The event (Norbury Junction, Staffordshire ST20 0PN) is free but there is a charge for car parking, which is just a short walk from the canal and will be organised by the Air Cadets.
Comments
comments