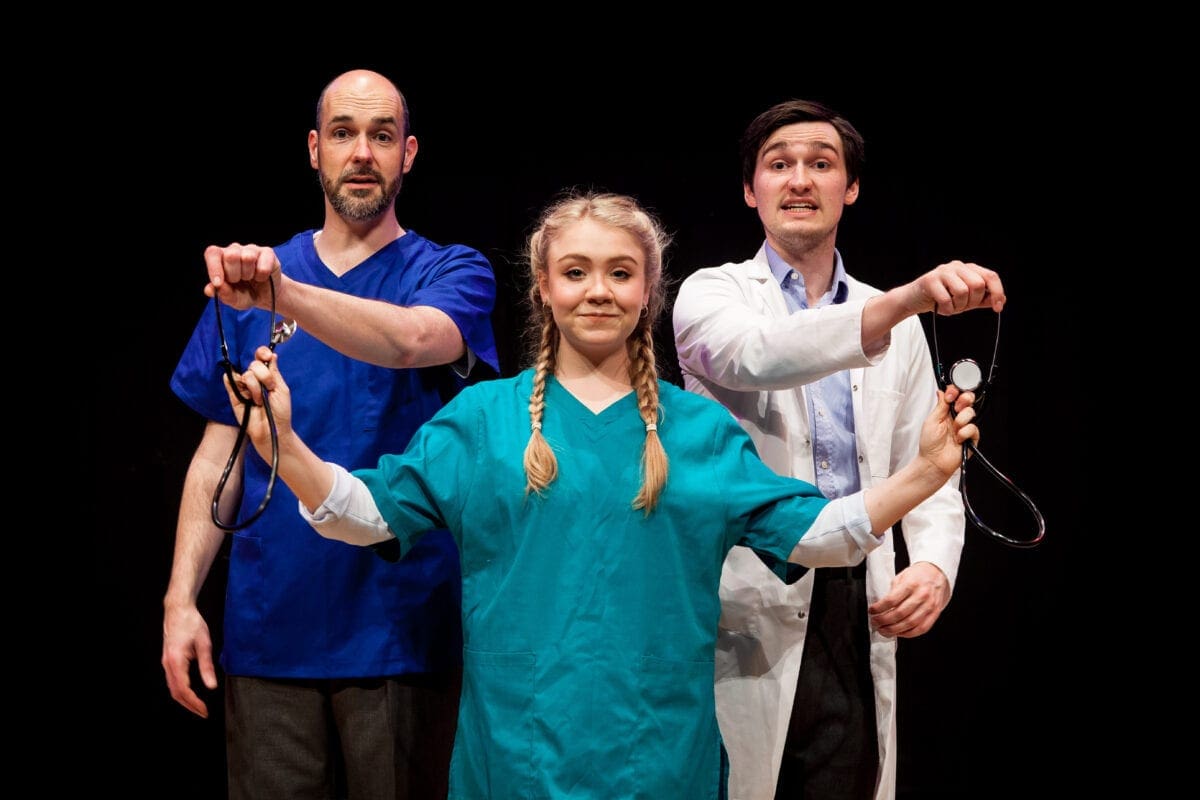 FOR most people going into hospital is a daunting experience. In the hands of Mikron, in a fast paced production, it is a real tonic.
The play Get Well Soon traces the history of the NHS and beyond as it celebrates its 70th anniversary. It captures the wonder of patients back in 1948 when Ni Bevan's free health care scheme came into being.
And we are left in no doubt that this is a massive improvement on the way things way before. For example, the clock is turned back many centuries to when skulls of patient were drilled to let out evil spirits. Later sick people were forced to go without treatment because of the cost.
As usual with Mikron, music lightens a serious message and this time the audience at Meltham on the outskirts of Huddersfield were not disappointed.
The cast are nothing but versatile, turning their hand from selling raffle tickets before the performance to playing musical instruments. Their rendering on stage is convincing.
Difficult days in recent times for the NHS are portrayed sympathetically from the threat of privatisation, to contract working to strikes against the threat of accident and emergency closures.
Mikron has a way of humanising these serious issues so they can be entertaining as well as informative with first-hand accounts from those involved.
For two hours we were kept on the edge of our seats as the drama unfolded. And at the end of it we were left in no doubt as to just how lucky we are to have our National Health Service.
Mikron now itself a veteran and in its 47th year, tours Britain each year with two productions by canal on board the narrowobat Tyseley and by road.
The company is based at Marsden, West Yorkshire, and has now launched on its summer and waterways tour for 2018. There are two productions: Get Well Soon and Revolting Women which tells the story of the Suffragettes. Productions are fun and invariably well attended.
For information and 2018 tour dates, contact Mikron by phone on 01484 843701, email admin@mikron,org,uk or visit www.mikron.org.uk
Comments
comments