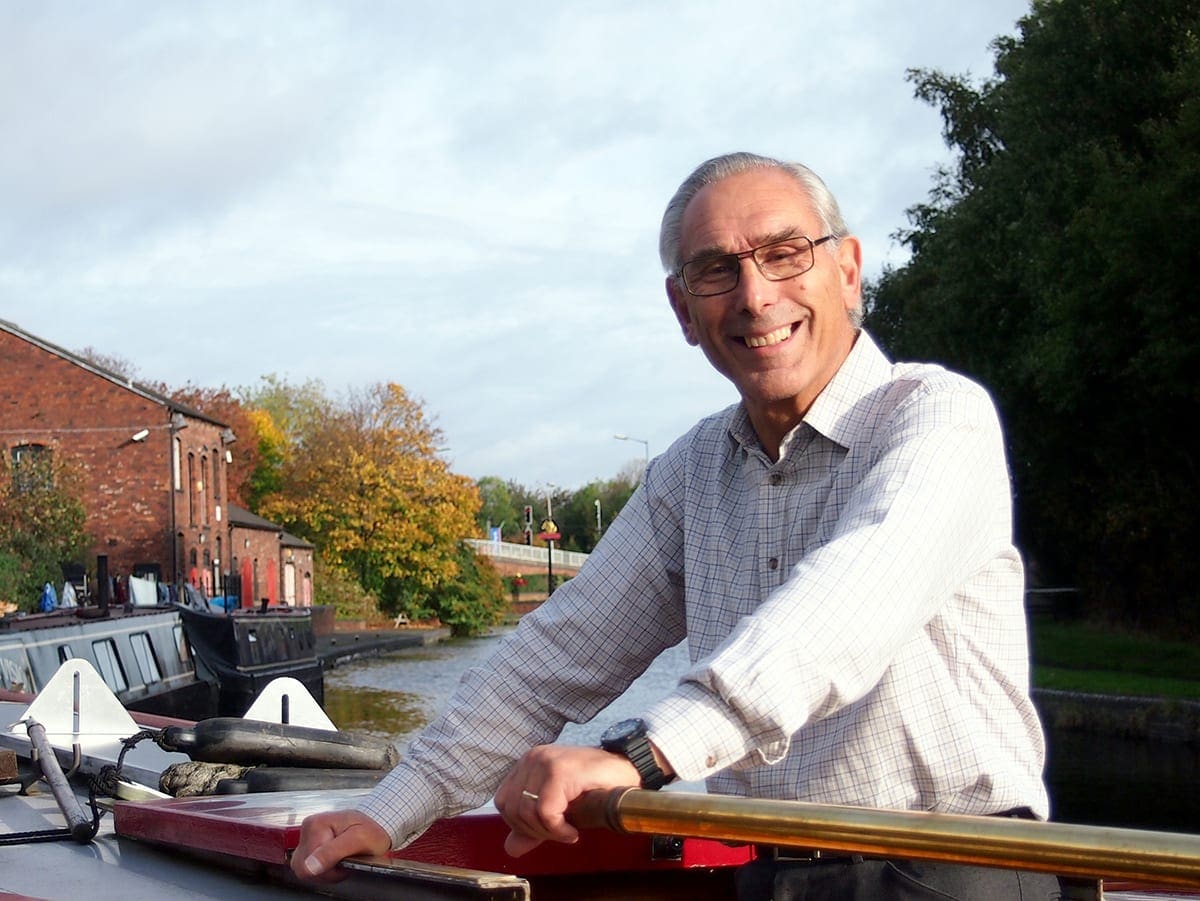 THE Inland Waterways Association has announced the appointment of Ivor Caplan as its new national chairman.
Long-term waterways enthusiast and activist, he was elected by the association's trustees following a vote on Saturday October 7.
Ivor succeeds Les Etheridge who stepped down after five years in the role and takes the helm at a crucial time for the charity, as a new vision and five year objectives are unveiled.
A trustee of IWA since 2010,  Ivor has been active in the waterways movement for over 40 years holding senior roles within IWA's Birmingham, Black Country & Worcestershire branch, Navigation Committee, Residential Boat Owners Association and BCN Society.
He lived afloat for 15 years and still spends as much time as possible cruising extensively.  Ivor will be stepping down from the positions he currently holds with other waterway organisations (RBOA and BCNS) and his term as a member of CRT's West Midlands Partnership is due to end shortly.
Commenting on his new role, Ivor said: "IWA is uniquely placed given our independence, our wider perspective, and our strong heritage to champion the cause of the waterways to ensure that they never come under threat again.  I see the Association working with all waterways organisations to ensure our canals and rivers are developed to realise their even greater potential for the benefit of all."
Neil Edwards, IWA's chief executive added: "Ivor has a strong record in chairing waterways organisations and holding senior charity roles and has a deep understanding of IWA's campaigning roots.
"Over the next five years we are going to focus on four core areas that we believe will make the biggest difference to the waterways – Speaking for the Waterways, Protecting, Restoring and Inspiring a new generation of volunteers and waterway users.  There are busy times ahead and we are delighted Ivor has taken on this role"
Les Etheridge, IWA trustee and previous chairman commented: "It has been a privilege to have been the Chairman of IWA over the past five years.  During this time we have maintained and built on the respect we command in Parliament and elsewhere to continue our campaigns for a sustainable future for the waterways currently under EA's jurisdiction, our Waterway Recovery Group is held in the highest regard and we have made real progress in our campaign to stop HS2 damaging our waterways.
"I wish Ivor every success as he embarks on the journey to successfully deliver against the new five year objectives and I know our volunteers and members will support him every step of the way."
Comments
comments