THE Inland Waterways Association's Waterway Recovery Group (WRG) has launched its new 2020 Canal Camp programme – with a change to previous years.
It features 20 Canal Camps and a number of weekends across England and Wales, but at fewer sites with more weeks at each.
Sites include Chelmer & Blackwater Navigation, Cotswold Canals, Derby Canal, Lichfield Canal, River Waveney, Swansea Canal, Way & Arun Canal and Wilts & Berks Canal.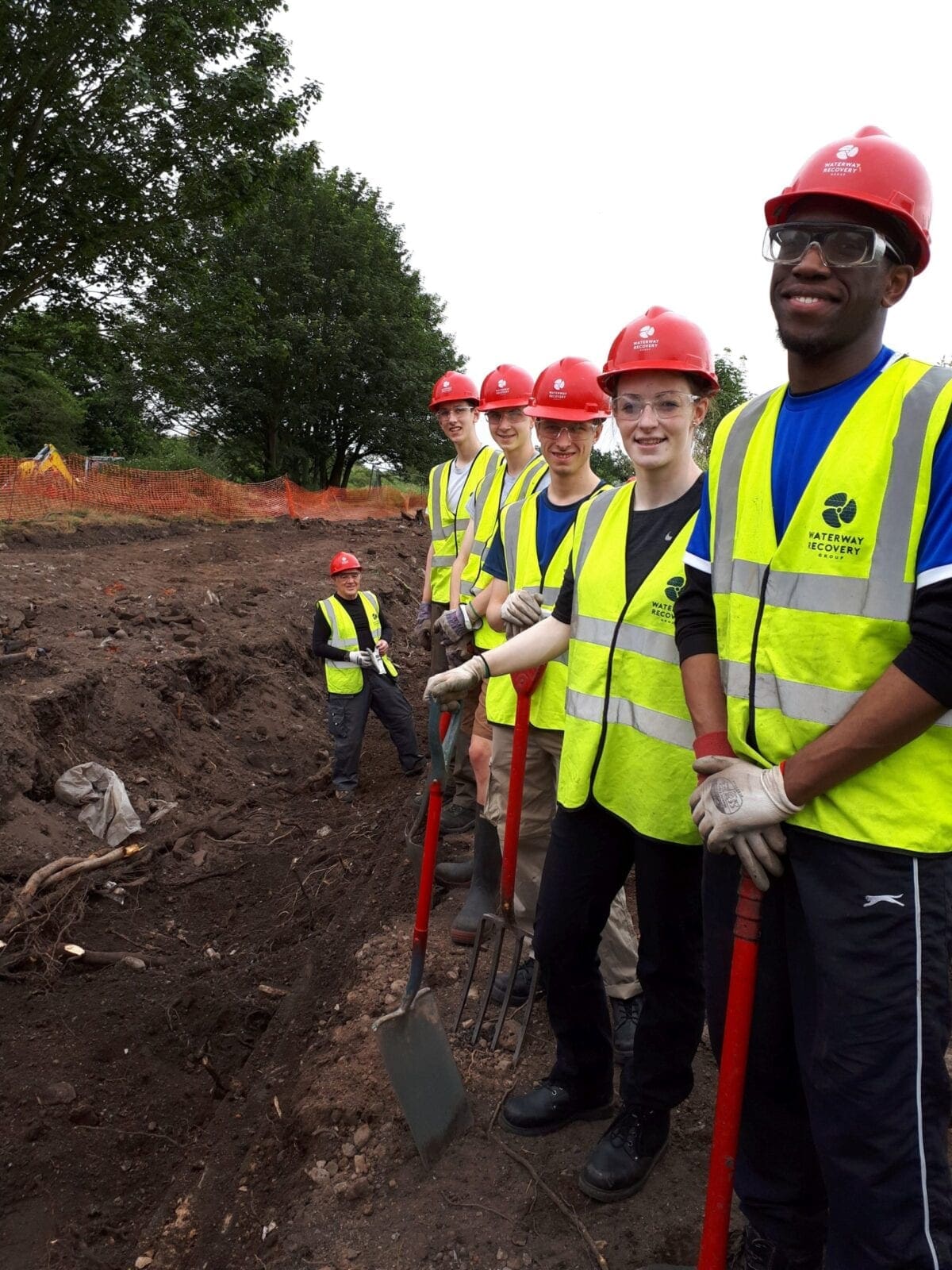 Commenting on this new approach, Mike Palmer, WRG Chairman, said: "Over the past 10 years, we have been consistently expanding the number of work sites that we visit during our working holiday programme.
"This has worked well and has enabled us to help many different canal trusts, but it does mean that we can only make a limited amount of progress at each of the sites.
"This year, we are reducing the number of canals that we visit but will be staying at each for a number of weeks to really help break the back of some more in-depth work, such as bridge repairs, lock restoration, channel excavation and brickwork.
"We are hoping to not only bring significant support to each of the canals we visit, but also to give our volunteers the opportunity to learn new skills."
Canal Camps run for seven days and cost £70 per person, per week. The cost includes three meals a day – a cooked breakfast, lunch on site and a substantial home-cooked evening meal, plus an endless supply of tea and cake. Accommodation is usually in a village hall or scout hut and volunteers need to take their own camp bed. All transfers to and from the work site are included, but volunteers will need to make their own way to the camp location. If travelling by public transport, volunteers can be collected from the nearest railway station. First time volunteers will receive one year's free subscription to WRG's 'Navvies' magazine.
To read the 2020 Canal Camps brochure online, or to request a copy, visit: www.waterways.org.uk/wrg/canal_camps
Enjoy more Towpath Talk reading in the monthly paper.
Click here
to subscribe.
Comments
comments