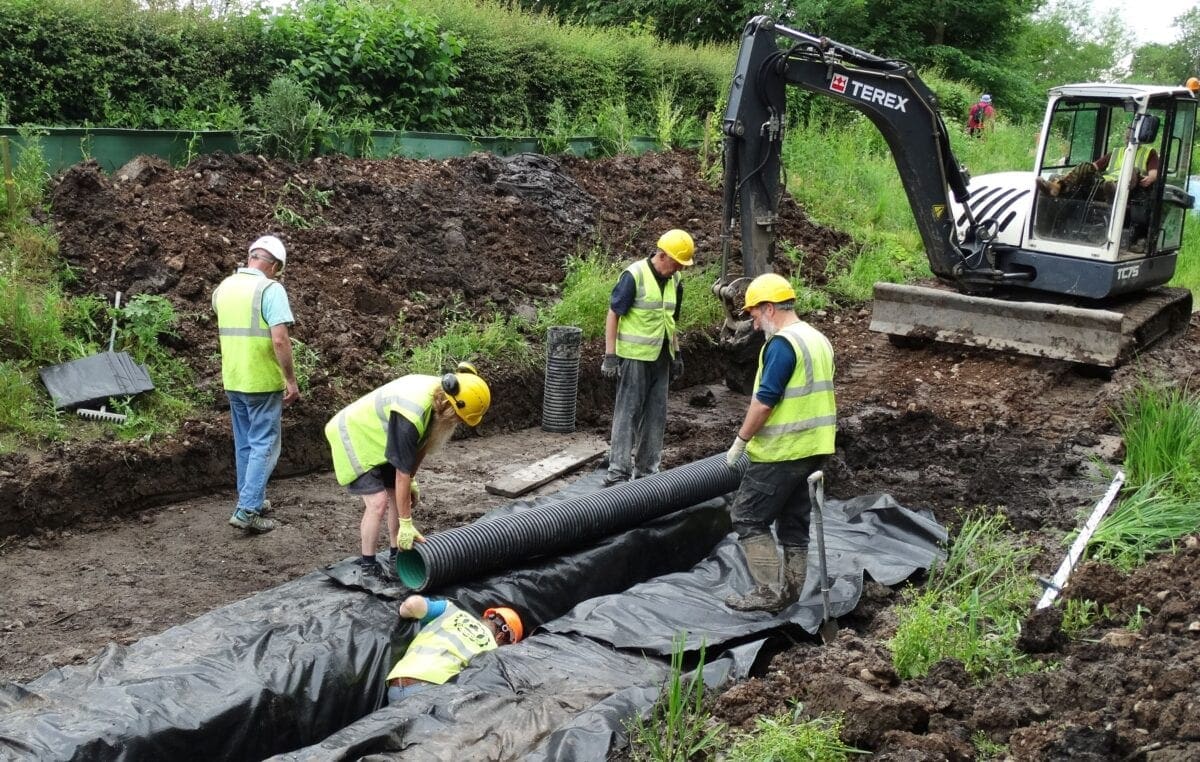 THE Shropshire Union Canal Society has been involved with progressively restoring the channel of the Montgomery Canal since 2008.
The current project, is to extend the channel from Pryces Bridge to Crickheath Winding Hole, a distance of 735 metres.
The first 100 metres, Phase 1A, has been shaped, lined, and, water tested.
The next 125 metres, Phase 1B has had a French Drain put in place to ensure, that from now on, any residual water and ground water can be pumped easily from the channel, thus enabling shaping and lining to commence, in dry, stable conditions.
At the June work party, it was expected that the final 20m of French Drain would quickly be dug out, piped and covered with gravel.
This proved to be a very difficult task to accomplish, and took all day. The ground became very unstable with volumes of ground water running in. However, a resilient, determined workforce did eventually complete the job. Along with this a considerable length of towpath has been levelled and resurfaced.
The team now looks forward to the July work party so that shaping, and preparation for lining and the overburden of concrete blocks, can begin. Extra volunteers from within the Canal & River Trust will be coming to provide a very welcome boost to progress.
The Contractors, engaged by CRT, to construct the Winding Hole at Crickheath, are due to commence operations, so that within  a few months both ends of the 735m stretch will be completed.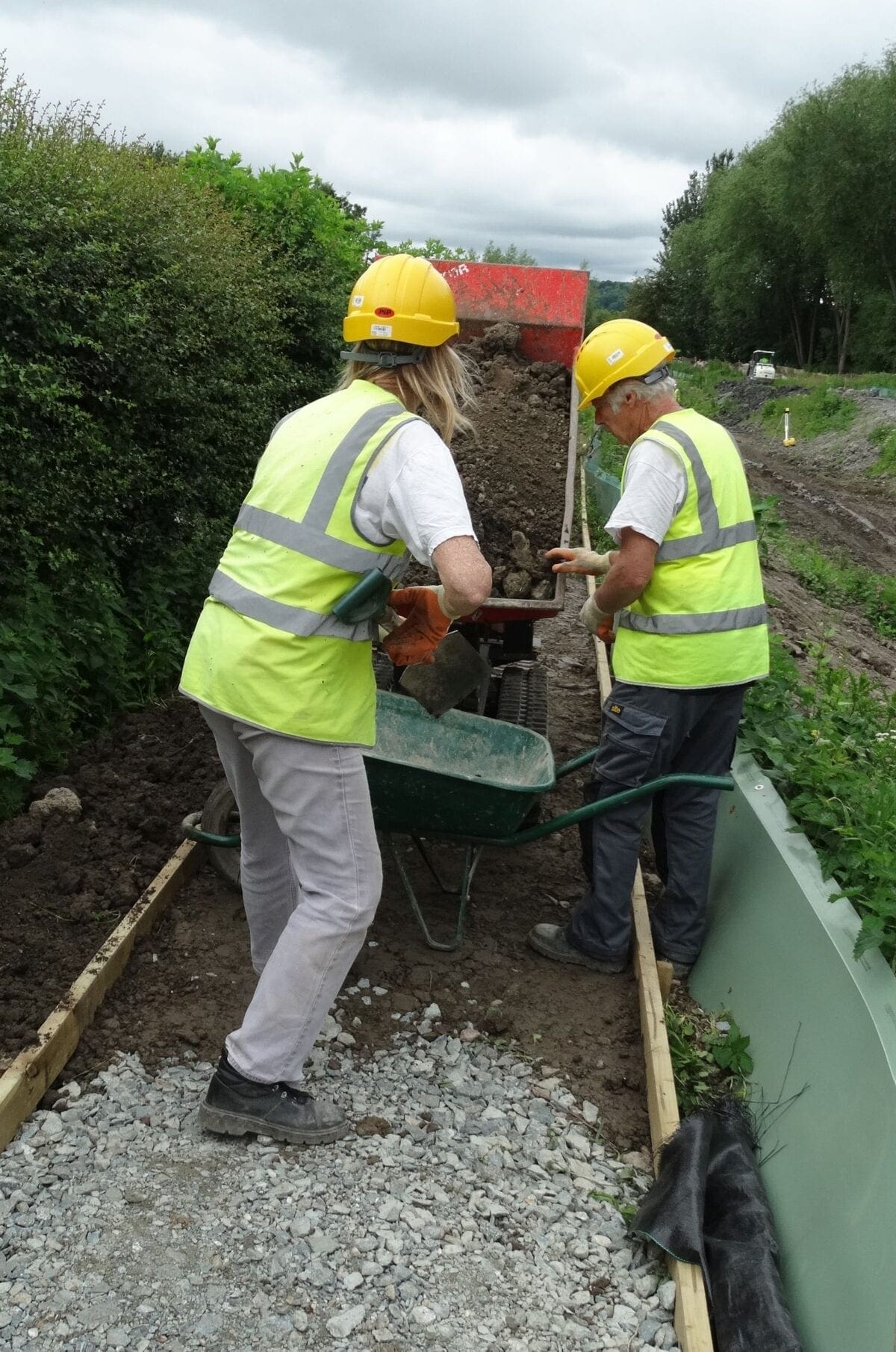 Comments
comments