Can you find – and buy – your own residential mooring? That was the quest facing Pam Berridge and Kate Webley. Pam takes up the story.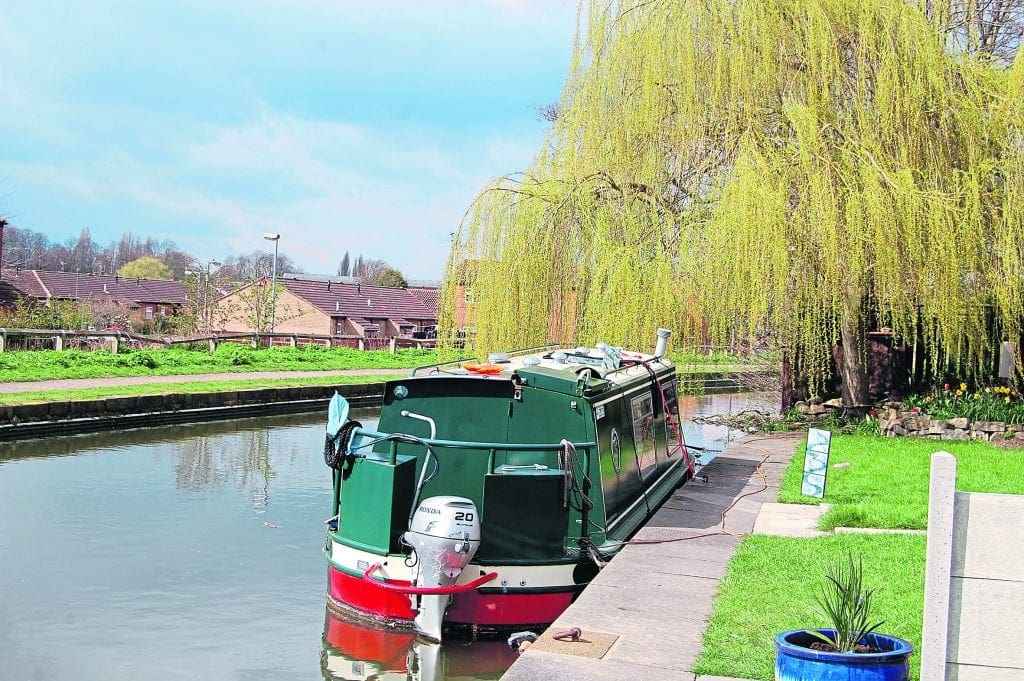 LIKE all the best boating decisions it was made over a bottle of wine – or possibly two – but we decided to go for it.
For a while we had been looking on the web for a freehold residential mooring, but to really make it happen that day we accepted we would have to:
• Be prepared to go anywhere in the country;
• Sell a rental property we owned to become cash buyers, so we would be able to agree a sale quickly.
It was all a bit like our original decision to buy a narrowboat; made in 2005 in a pub beer garden in Saul. We had walked along the Gloucester & Sharpness Canal, loved the look of the boats and our lives changed to that of boaters overnight.
We took delivery of Tallulah II in March 2007 (Tallulah I was our first car, an original VW beetle). Our intention was to use her for holidays and weekends, but we realised straightaway that we wanted to live aboard.
Kate set up as a freelance artist in 2008 and in 2010 The Pod, a 28ft narrowboat, was purpose built by the Little Boat Co as her work studio. Kate began making waterways-inspired glass on board and the business has grown to include making commissioned pieces and bespoke boat windows.
Addressing the issue
We've had some lovely moorings, first at Calcutt Marina and then on the North Stratford canal, but to develop the business we needed our own land and most importantly an address.
Finding a freehold mooring is quite rare and by needing residential use, most of our boating friends thought we were after the impossible.
There began the search; days spent on Google. Unlike buying a house, where you just use Rightmove or Zoopla, there's no one place to look. Moorings can be advertised on boating websites, in the boating press, with estate agents or just by putting up a board on the land itself. You could never be sure you hadn't missed something.
If the internet trawl came up with any possibilities, the next question was 'is it truly residential?' Many an hour was then spent on hold on the phone to various council planning departments as true residential use has to have been granted through the planning process.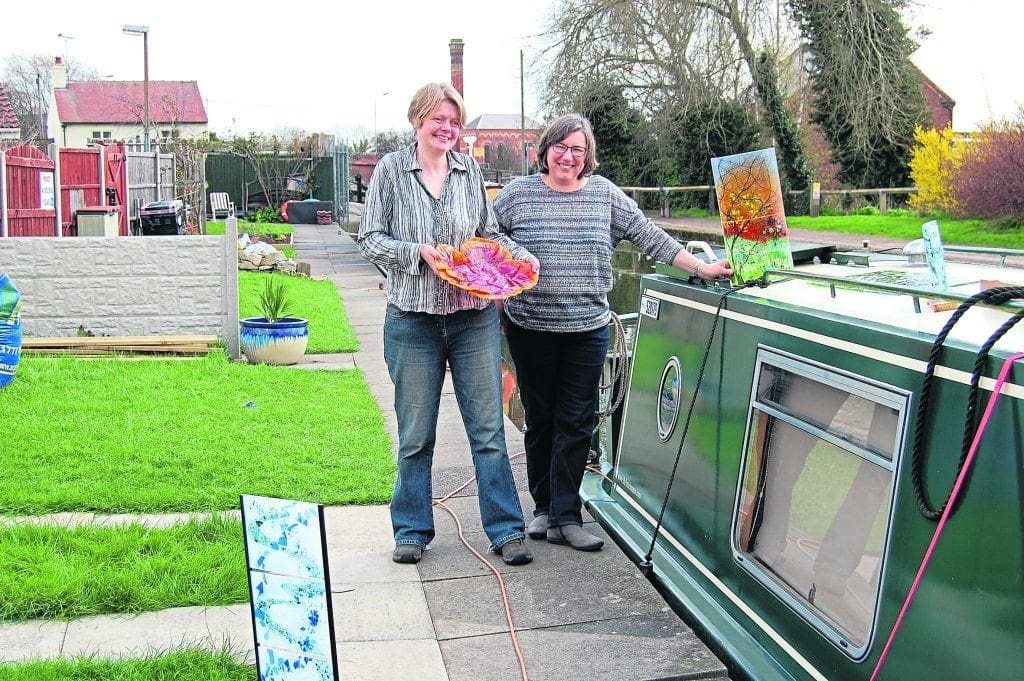 The planning minefield
Owners of moorings on a variety of waterways – the Coventry Canal, Oxford Canal, River Avon, River Wissey and River Trent – all thought there wouldn't be a problem with living on their mooring. However, if you ask the question officially, the reality is they really are just leisure moorings.
So we accepted that we, or a mooring's owner, would probably have to apply for planning permission, so we entered the minefield that is planning. Statements from the Government and Canal & River Trust support more residential use, 
but this doesn't translate into local planning decisions.
The first thing we discovered is that if they won't let you build a house in an area, they won't let you live on a boat there. This is regardless of the fact that visually a boat moored for leisure is identical to one used as a home.
In one case we were told that as you couldn't walk from the mooring to a local bus stop, living on a boat there wasn't sustainable. The council had applied the same logic to a housing development in this village, so we could grudgingly see that at least they were being consistent.
The case that still, a year on, makes our blood pressure rise over the absurdities of planning policy is the decision reached regarding a mooring at Trentside in Barton-in-Fabis. This is a riverside community, living in an eclectically random mix of accommodation including boats, caravans, lodges and a house on stilts that could have featured on Grand Designs. The owners of a mooring at Trentside, quite logically, thought residential use would be okay.
There was someone paying council tax and living in a boat on the mooring next door one side and the other side was someone living in a lodge.
When asked though, the council said there was no residential use in place for this particular mooring, so the owners applied for permission.
We were all misguidedly optimistic; reasoning that if there were people already living each side it would be okay. How wrong can you be? The first hurdle was to satisfy the Environment Agency about a suitable Flood Risk Assessment. In light of the Christmas floods, you can see why this was required.
This achieved, we thought we were there. It then came to light that two councils had to approve the request, as the land was in Rushcliffe Borough Council, but the river was in Broxtowe. Rushcliffe would have granted the request, but Broxtowe refused it on 'greenbelt' grounds.
When we queried about the person living on the adjacent mooring, we were told that the council 'just discovered' someone was living there, so added them to the Council Tax Register.
We felt really strongly that we were being penalised for trying to sort this out properly.
Boating glossary
By autumn 2015 we were very demoralised, so decided to view a mooring we'd seen for sale in Worksop that had been available for a while. We'd originally discounted it, as on the map it looked like it was in a very built-up urban area. Two days later we'd agreed a price with the owner and yes, it is in the town, but it is surprisingly quiet. Just what you'd expect, as it forms the boundary to a cul-de-sac in a housing estate. So again, we entered the planning process. The planning department at Bassetlaw District Council was very helpful, but having never received a similar application, really struggled to understand what it meant.
After a series of very confusing queries including: 'Can we have a plan of the boat and drawings of the build?' we agreed to write a glossary of boating terms to explain what a residential mooring actually is.
We were too battle-weary to be optimistic, even though we knew that the reasons why we had been rejected in other areas didn't apply in this case:
• It wasn't green belt;
• It was within walking distance of all local services, including public transport;
• It had water, electric and even a connection to the mains sewer.
Knowing all this, we still couldn't believe it when we got the letter that said GRANTED. We rang up the planning department just to confirm, there was no mistake. We must be the only people that have celebrated receiving a Council Tax bill with bubbly.
We're delighted, but still can't understand why it was so hard. CRT have got great, sensible residential mooring policies to guide local authorities, but while councils continue to apply bricks and mortar criteria to floating homes, anyone wishing to do as we have done will need perseverance and a measure of luck.
The Pod floating studio is enjoying its new home on the Chesterfield Canal. If you're interested to see where we'll be exhibiting this year, or thinking of commissioning a special gift, please find us at www.pod4art.com 
Comments
comments