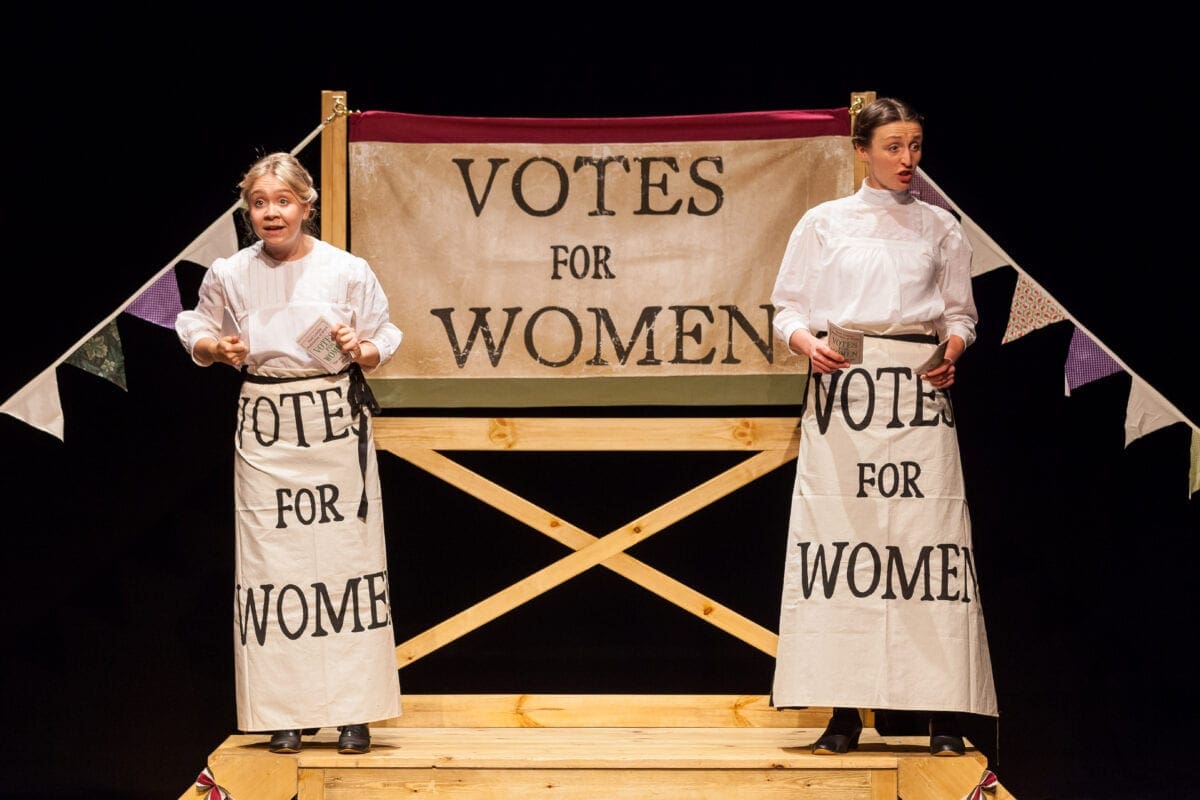 THIS production with the cheeky title Revolting Women manages to portray a serious subject with an ample measure of humour and entertainment.
The fight by suffragettes for the vote 100 years ago is hot news at the moment. But few theatre productions can claim to deliver it with wit and amusement.
Mikron manages to achieve this and if the opening night in Huddersfield is anything to go by, they keep the audience fully entertained.
We are taken back in time to the beginnings of the suffragette movement with a handful of women trumpeting the votes for women cause. But soon things gather pace with well attended protest meetings in London.
When the efforts of the women are frustrated they turn to more desperate measures with hunger strikes and attacks on property.
The First World War proves just how useful women are keeping industry on the home front going while their menfolk are at the front. And finally, grudgingly at first, women are allowed the vote.
The versatile cast also play musical instruments and this helps the show go with a swing.
One note of criticism was that in a large auditorium it was difficult to hear every word. This will not be a problem when the production is on tour playing to smaller houses.
Mikron is now in its 47th year and tours Britain each year with two productions by canal on board the narrowboat Tyseley and by road.
The company is based at Marsden, West Yorkshire, and has now set off on its summer and waterways tour for 2018. There are two productions: Get Well Soon and Revolting Women. Productions are fun and invariably well attended.
For information and 2018 tour dates, contact Mikron by phone on 01484 843701, email admin@mikron,org,uk or visit www.mikron.org.uk
Comments
comments