TWO famous mouse cousins take it in turns to visit one another in the latest show at London's Puppet Theatre Barge.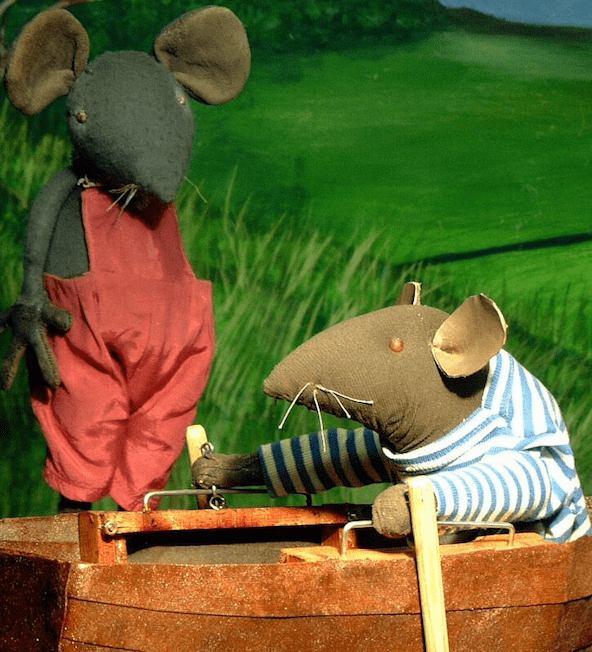 First the town mouse goes to stay with the country mouse and has to face up to the unfamiliar world of the wild countryside.
Then, the country mouse heads into town and has to learn to escape from the house cat and navigate the noisy city traffic. Each mouse ends up much the wiser as a result of their exciting adventures.
A delight for young and old, the story is told with rod puppets, music and sing-along songs, on the unique Puppet Theatre Barge.
Described as "one of London's more elusive treasures", it is a converted Thames barge that has become an established 55-seat theatre with all modern facilities.
It has been presenting a programme of unique and magical puppet shows for more than 30 years, with the audience starting their journey as soon as they step onto the gangplank and climb aboard.
The barge is currently atLittle Venice, Blomfield Road, London W9 2PF (close to Warwick Avenue tube station) where performances will take place on February 9, 10, 18 and 22.
In March they will take place on the following dates: 2, 3, 9, 10, 16, 17, 23 and 24.
Performances start at 3pm (plus 11am matinees on Saturdays).
The box office can be contacted on 020 7249 6876 or online at www.puppetbarge.com and tickets are adults £13, children £9, concessions £10.
Comments
comments