AS THE year drew towards its end, the Small Tasks Team Volunteers tackled the rotting landing stage above Swanley No. 2 lock. It was not clear immediately just how bad it was, but demolition soon revealed all!
It became apparent that the planking would not be adequate, so a further day was planned to finish the job.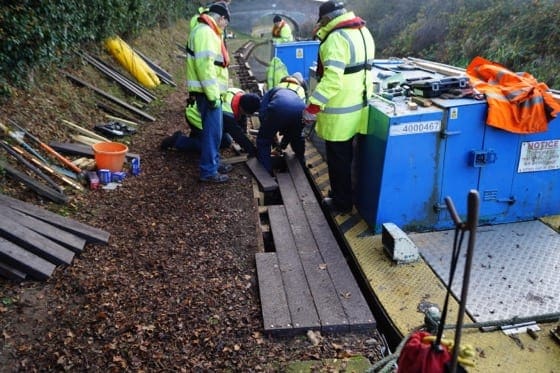 CRT had been unable to muster enough planking to match so on December 6 five volunteers along with Dave & Will (CRT) boarded the work boat at Nantwich and cruised down to Marsh Lane cutting back overhanging vegetation on the off side as well as clearing the bridge hole and exposing and clearing the surrounding stone work.
After a brief stop for lunch the intrepid crew then made their way back to Acton
to continue vegetation clearing. A further work party to continue this task will be programmed in for 2019.
All being well, and weather permitting, January 24 will see us (about six of us) at Swanley, the rest of us laying towpath down past Nantwich Bridge 90.
In December many volunteers attended the North West 'Volunteer Thank You Days' and several received rewards for reaching the requisite number of hours.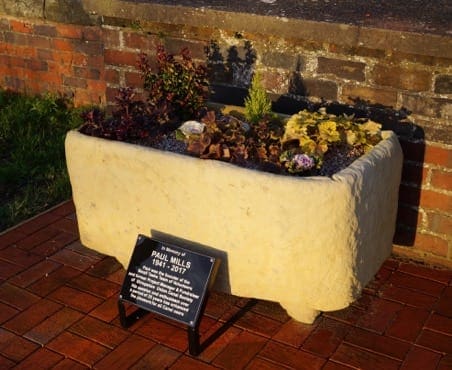 The memorial for Paul Mills was installed at Barbridge, planted with winter plants. It was erected by Geoff Lane and John Riley and planted up by Janice Riley and Moira Cain who will replace the plants when the time is ripe.
The annual Christmas Lunch was the last event of the year. Steve Maguire represented C&RT at this well attended event, which was held at the Cheshire Cat, Chrisleton.
Comments
comments