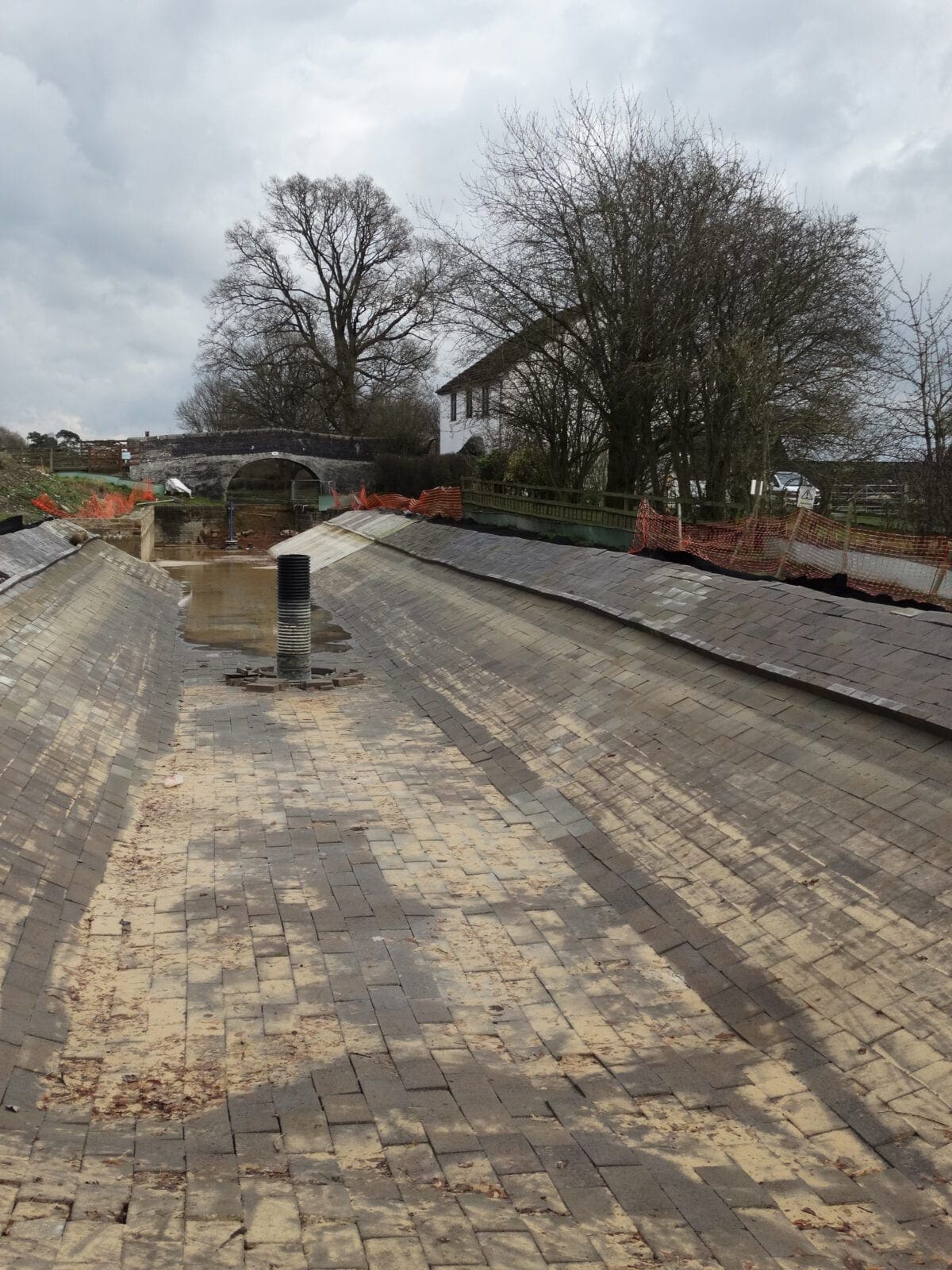 THE Shropshire Union Canal Society is working to restore a section of canal between Redwith Bridge near Llynclys,  and , Crickheath Bridge near Pant.
This current work is between Pryces Bridge and Crickheath Bridge a distance of 750 metres.
On completion of this project in 2020, boats will be able to travel a further two miles from the winding hole at Gronwen and turn round at Crickheath. It will also advance navigation closer to Llanymynech.
A section of 80m next to Pryces Bridge has been re-shaped, lined, block paved, and was water tested in January 2018.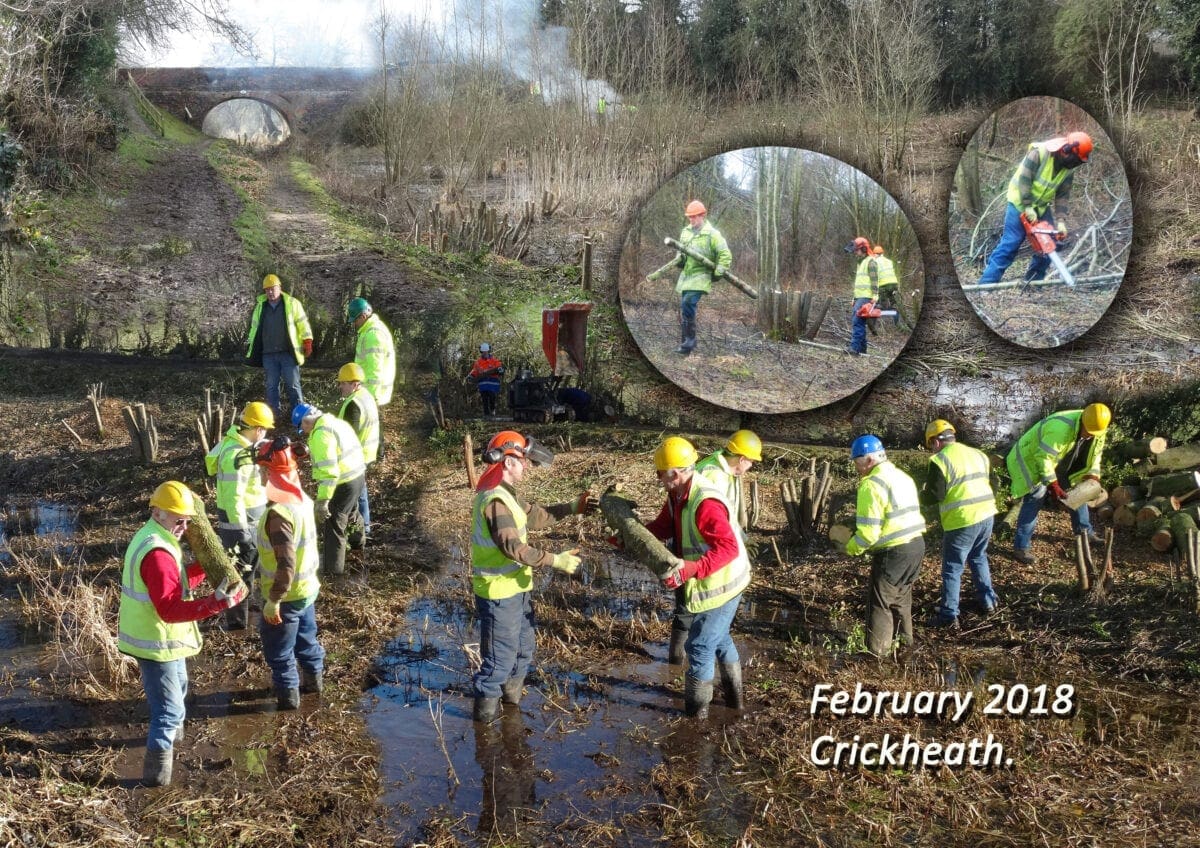 In January and February Shropshire Union Canal Volunteers cleared a very large area around Crickheath wharf and winding hole.
This involved cutting down hundreds of small trees, saplings and brambles,  that had grown all over the site and bed of the channel.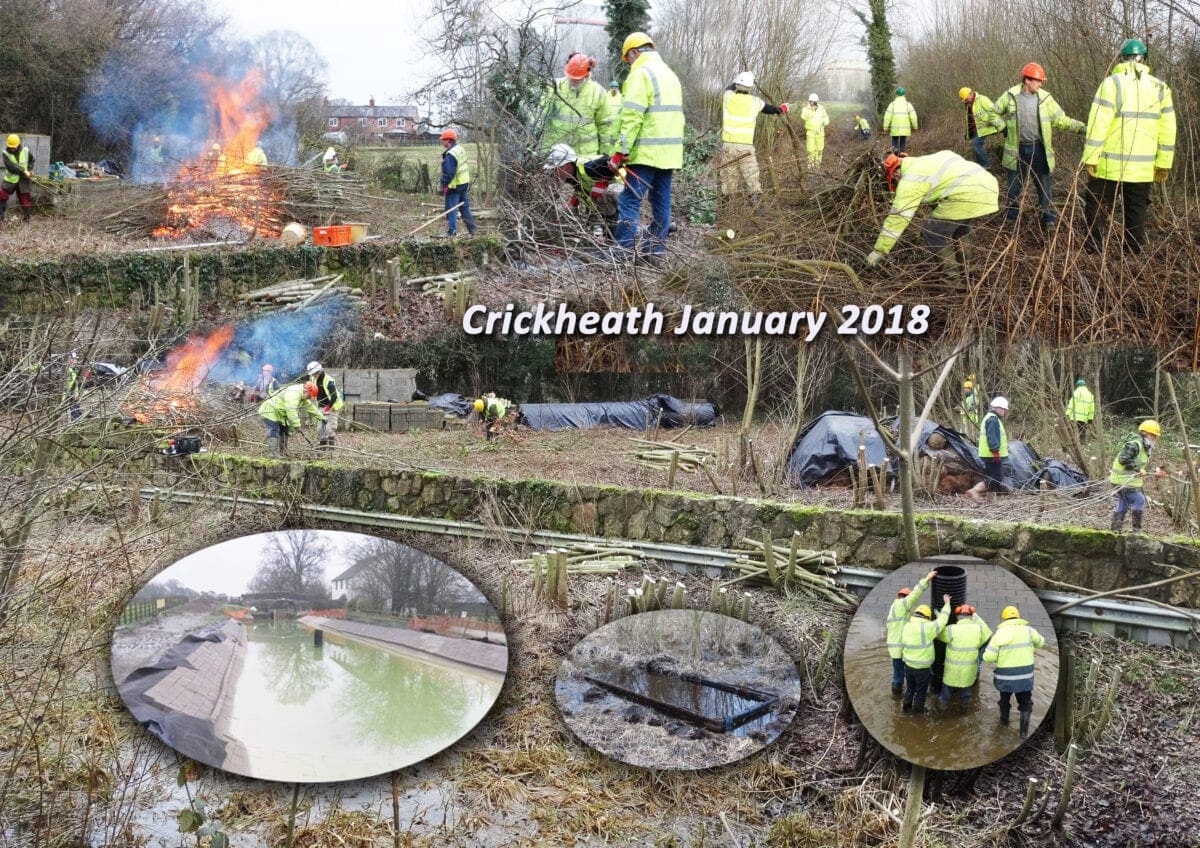 The work to construct piling and liner in the winding hole and approaches at Crickheath, will be undertaken by Canal and River Trust Contractors, who will begin this phase, this spring.
Shropshire Union Canal Society Volunteers  will begin another 130m of shaping and lining at the Prices Bridge end of the project in March, so there will be a vast change to the appearance of this section of canal during the year.
Comments
comments