OVER the night of Tuesday April 23 into Wednesday 24 a major act of mindless vandalism occurred at Coxhead's swing bridge (number 20) on the western end of the Leeds & Liverpool Canal between Haskayne, Lancashire and Lydiate on Merseyside.
The Canal & River Trust have been working on improving the off side bridge landing to make life easier and safer for boat crews who open the bridge themselves by pushing buttons to lower the road barriers and swing the bridge open.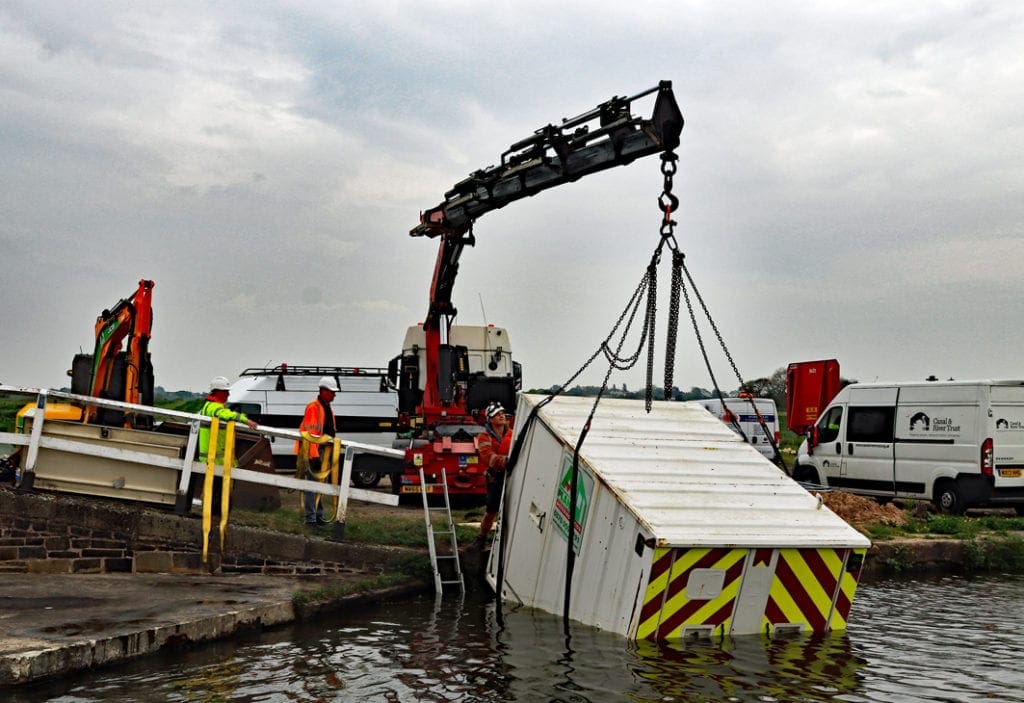 It is believed that an unknown person or person's either tried to steal a JCB machine that was on the worksite, or just used it to push a container accommodation unit into the canal, which was bad enough. However they also appeared to have used the machine to attack the cabinet that contains the electrical and hydraulic bridge operating equipment.
Local CRT Staff and contractors attended the bridge which is in a very rural location, and retrieved the container relatively easily but the damage to the bridge equipment is very extensive.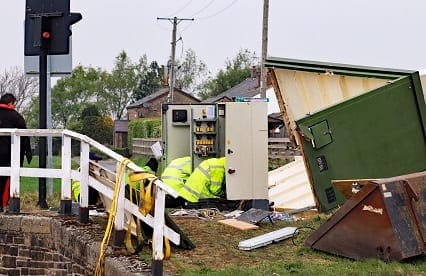 A number of boats became trapped on either side of the bridge but by about 5pm on the 24th CRT staff and contractors where able to manually open the bridge to allow them to continue their journeys.
Boaters with bookings on the Liverpool Link should keep an eye on the CRT website for updates.
CRT are working with the police to try to identify the culprits and are asking anyone with any information to email to 2778@lancashire.pnn.police.uk quoting log reference LC-20190424-0135, or contact CRT on 03030 404040
After last year's breach at Melling boaters travelling to and from Liverpool are not having a lot of luck.
Comments
comments