Pictures: Janet Richardson
THE Canal & River Trust is hosting three open weekend events during February, giving visitors the chance to learn more about the work on the locks and meet the experts.
Head along to Meaford Lock 31 on the Trent & Mersey Canal this weekend – Saturday and Sunday, February 3-4 – to find out more about this busy four-lock flight and enjoy a range of activities.
The Canal & River Trust is replacing the bottom lock gates and you will be able to walk in the drained lock chamber where a team will be on hand to answer your questions, as well as explaining about the techniques used to repair this lock at Barnton Edge, Stone ST15 8ZR.
Experience the bottom of Lock 1 on the Aire & Calder Navigation right outside the Royal Armouries in Leeds (LS10 1LT) this weekend (pictured below), open from 10am-4pm each day.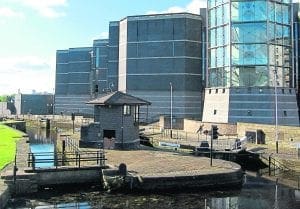 As well as learning about the new lock gates which have been fitted, you can enjoy music, art, photography, rubber ducks, children's activities and a chance to try out lime mortaring with the Canal & River Trust apprentices.
The iconic Foxton Locks on the Leicester Line of the Grand Union Canal (pictured below) will be open on Saturday and Sunday, February 10-11.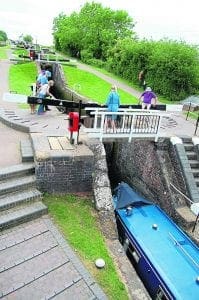 As well as venturing down into the bottom of the chambers to see how a staircase of locks differs from traditional-style locks, you can see the remains of the historic Inclined Plane – once a lift for wider boats to get to the top of the hill.
Find out about the history of Foxton at the Boiler House Museum and there will be lots of other activities for visitors from 10am-4pm each day.
Comments
comments