TEN volunteers from the Friends of the Cromford Canal, had a very difficult day because of the poor weather, litter picking and rubbish clearing, working along the abandoned section from the car park westward, adjacent to Coach Road up to the metal walkway that crosses the reservoir feeder.
It was difficult because of the amount of water in the old canal bed was far more than normal, which made access to the edge directly along the road limited.
There was only a very small area which was inaccessible because the water level prevented access and the road was considered too dangerous to work from, this small area will be revisited when the water level has gone down.
After lunch, work commenced eastwards from the car park entrance, following the Coach Road wall until nearly opposite the Pinxton Arm Bridge.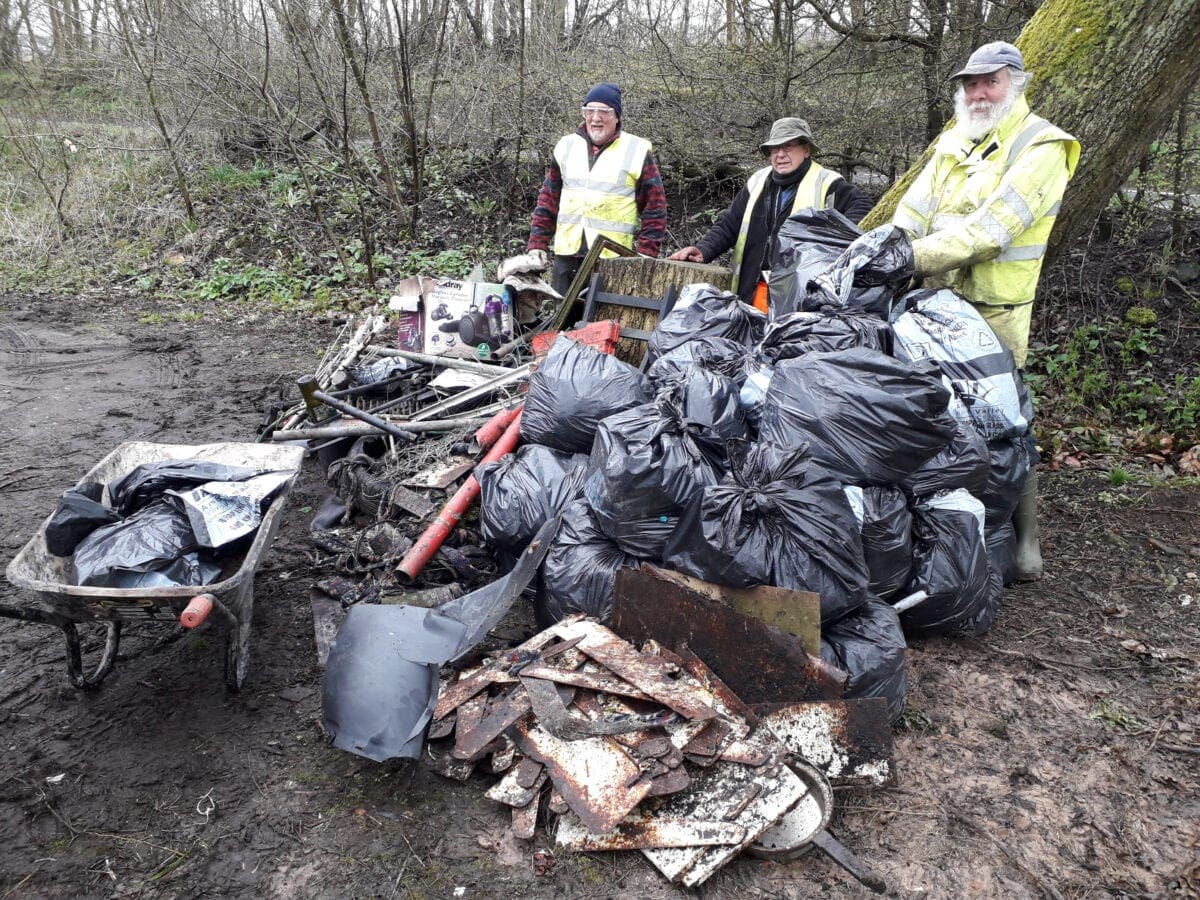 A total of 54 bags of various litter and rubbish and a large amount of discarded car body parts, approx 30 feet of garden hose, two gas cylinder bottles, several VW wheel trims. loads of bottles and an animal skull, probably a hare, were collected.
In total 53.5 volunteer hours were achieved to collect this very large amount of litter in such a short distance.
One observation concerning the plastic litter, which several people remarked on, was bio-degradable plastics and things such as coffee cup plastic lids, when gripped by the litter pickers, just broke up into a lot smaller pieces, causing more work and concern about their effect on the location. It was also very evident that a lot of this rubbish had been there a considerable time.
This work-party was in addition to the regular work-parties that the Friends of Cromford Canal work at regular times on the section from the Pinxton Arm Bridge down to Lock 5 at the railway bridge.
If anyone wishes to join and help on a regular basis at Ironville or at any of the other sites that the FCC work on, please contact; John Barker on Email;;   work@cromfordcanal.org
Comments
comments