MEASURES announced by the Government to help small businesses during the current lockdown don't go far enough according to the Inland Waterways Association (IWA).
While the IWA welcomed the announcement by the Chancellor of the Exchequer, Rishi Sunak, that a new Bounce Back Loan scheme is being launched to help small businesses access loans of up to £50,000, it is calling for additional financial assistance for the waterways.
IWA national chairman Paul Rodgers said: "We welcome the new loan scheme that the Government has launched but feel that the inland waterways sector needs additional assistance to reflect the very unique set of issues it is facing.
"The highly seasonal nature of these businesses, plus the fact that they need to pay out for mooring and licence fees means that they are in a very precarious situation."
He said IWA is asking the Government to provide financial support for the navigation authorities who can then pass on savings to businesses who use their waterways. "This is an industry that holds a special place in the hearts of the British public. We cannot afford to lose it."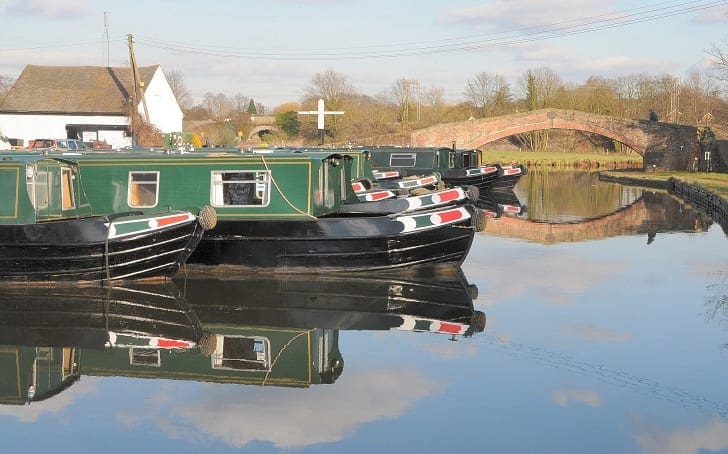 The image of a narrowboat cruising along the canal is a quintessentially British scene, but sadly many trip boat companies, hire boat providers and other waterways businesses are under serious threat despite this new loan scheme.
Almost 1500 waterway businesses were surveyed and the responses painted a very bleak picture, with the majority of businesses reporting that they are at significant risk of collapse and some are already closing.
It is seasonal businesses that are being hit hardest due to the timing of this lockdown. The inland waterways leisure industry is worth approximately £1.5 billion a year to the UK economy, but almost 90% of these businesses rely heavily on the summer months (April to September) for most, if not all, of their income.
Without this, they will have no means to repay any sort of loan and rather than get into further debt, will have no option but to cease trading. The timing has hit many businesses doubly hard off the back of the tough winter which caused widespread flooding and closures of some waterways.
James Griffin from Wyvern Shipping Company, a canal boat holiday company based on the Grand Union Canal explained: "We are in complete lockdown with no income and no bookings. This couldn't have come at a worse time for our business.
"We just paid out £100,000 in costs to cover us during the closed season and were all set to go with this year's boating season … except we didn't go! We are facing a very uncertain future and know it is going to be a long, slow road to recovery. We may not see any income until spring 2021."
Richard Clements from English Holiday Cruises on the River Severn agreed: "Our cruise holidays were almost booked out for the entire year and then in the space of two weeks most customers had cancelled or postponed until September, so we have already lost a large part of this season's income.
"As a waterways business, we fall between the gaps in legislation as we do not qualify for the Small Business or Leisure Business grants. We may now be eligible for this new Bounce Back Loan scheme, but would prefer not to take on any new risk at this stage.
"To cap it all, we are still having to pay our full mooring fee – although have requested some deferment. It is a really dire situation."
IWA, in partnership with British Marine, Canal & River Trust and the Broads Authority, is calling for the Government to provide targeted support for the inland waterways sector. They are asking for a specific financial aid package, similar to that recently announced for the fishing industry, to allow navigation authorities to underwrite licence and mooring fees for waterways businesses this year. This is crucial to not only allow these businesses to survive but also to enable navigation authorities to continue to maintain the waterways so that people can safely use them once the lockdown restrictions are lifted.
IWA will continue to lobby George Eustice MP, Secretary of State for Environment, Food & Rural Affairs as well as Rishi Sunak MP, Chancellor of the Exchequer to ask for this additional support as a matter of urgency. Any delay could see many waterways businesses going under within a matter of weeks.
Click here
to subscribe.
Comments
comments