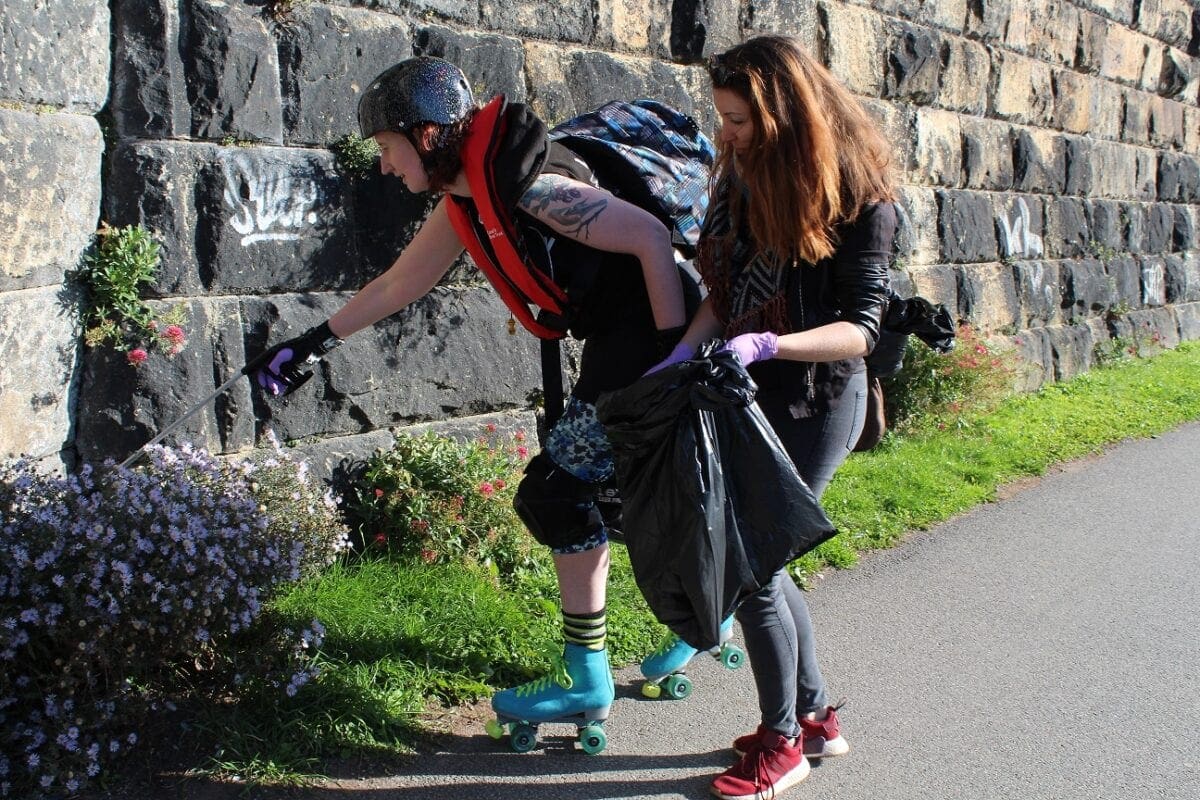 SKATERS from Leeds Roller Derby have been supporting their local community in their own unique way by carrying out a two-mile canalside litter pick on wheels.
The group of six skaters and two pedestrians took to the Leeds & Liverpool Canal towpath between Leeds and Kirkstall on Saturday September 29, collecting seven bags of rubbish that others have irresponsibly dropped.
They were working in conjunction with Canal & River Trust, the charity that cares for the canal, to help keep the waterside environment a great place for all to enjoy.
 Becca Dent, volunteer development coordinator at Canal & River Trust, said: "It was a really fun session and everyone had so much energy and passion for helping to care for their local canal.
"Hopefully their efforts will help further highlight the nuisance of littering and encourage those who drop rubbish to think twice about their actions and use bins instead."
Leeds Roller Derby skater Cait Price, known to her team mates as Drrt Cheap, said: "We enjoy skating down this canal path and really wanted to do something to help tackle the problem of littering.
"We picked up all sorts of rubbish in just a couple of hours –cans, food wrappers, plastic bottles, dog poo bags and cigarette butts. The reactions from others on the towpath were really positive, so we hope our actions will help bring awareness to the problem of littering in Leeds and make people take responsibility for their rubbish."
To find out how you can help to care for your local canal by volunteering or donating, visit: www.canalrivertrust.org.uk.
Comments
comments