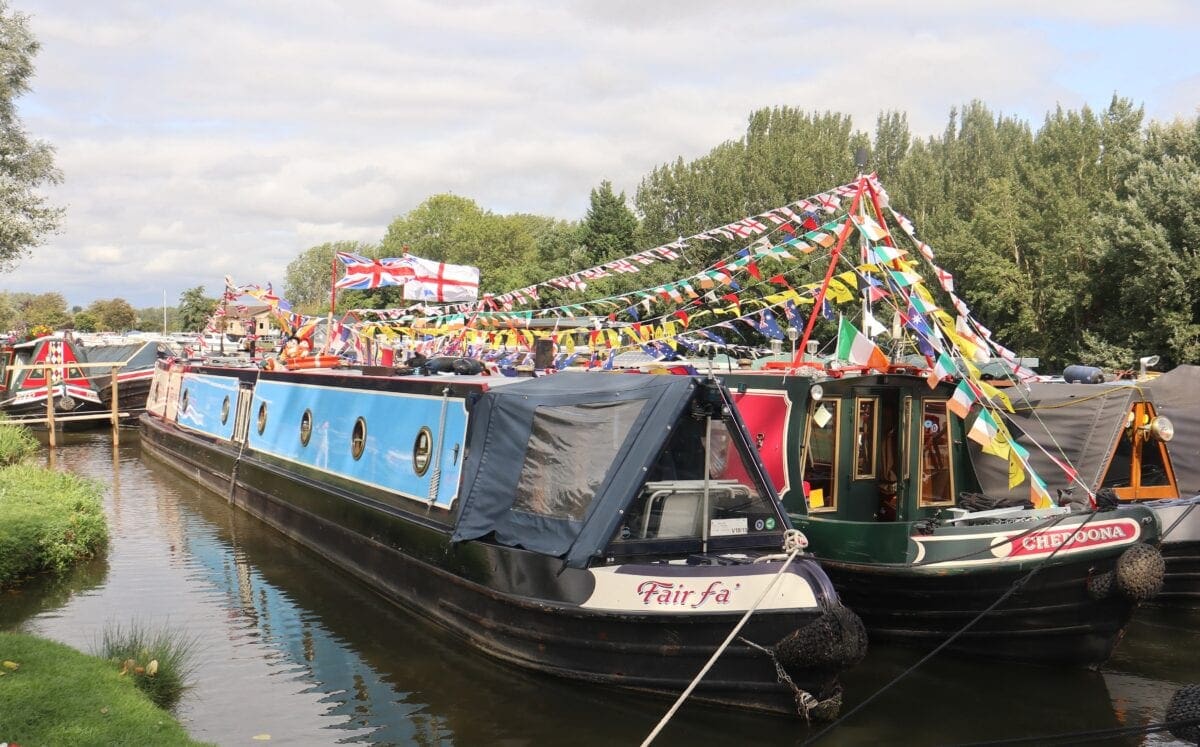 THE venue for this year's Inland Waterways Association (IWA) Festival of Water has been confirmed as Lee Valley Park in Waltham Abbey, just on the outskirts of North East London.
Held over the August Bank Holiday weekend (August 24-26), this free family-friendly event is packed full of activities, music and entertainment for boaters, campers and visitors alike.
Over 120 boats are expected to attend the event, all decked out in their festival bunting and creating a vibrant spectacle along the banks of the Lee Navigation. It's not just boaters who will be making a weekend of it, campers are welcome to come and pitch their tents too. Spaces are limited and can be booked in advance for just £35 including evening entertainment (Friday to Monday).
Attractions on the water will include boat handling competitions on both the Saturday and Sunday and an illuminated boat procession on the Sunday evening. In the park, there are children's fairground rides, craft stalls, food stands, live music, Morris dancers and free Learn to Drive a Digger taster sessions run by IWA's Waterway Recovery Group.
IWA Events Team Chairman, Jane Elwell says, "Over the years, IWA has held some fantastic events in Waltham Abbey and we are confident that this year's Festival of Water is going to be one of our best. We are grateful to Vibrant Partnerships, Waltham Abbey Town Council and Roydon Marina Village for their support of this event."
The majority of boaters attending the event will need to travel through London and IWA has arranged with Canal & River Trust to secure new bookable visitor moorings for boats on their way to the Festival of Water. IWA is collecting the bookable mooring requests for boats on their way to the Festival who want moorings from 12 August to 23 August, and after the Festival from 26 August to 30 August. The maximum stay will be one night at each mooring in each period. These moorings are in Paddington Basin, Kings Cross and on the Lee below the Hertford Union and cost £10 per night. To reserve a mooring please e-mail paul.strudwick@waterways.org.uk.
More information about the Festival of Water can be found at https://www.waterways.org.uk/events_festivals/festival_water/IWA_festival_water If you have a specific question, or would like to volunteer over the weekend, please call 01635 414567 or email: event.enquiries@waterways.org.uk.
PHOTO: TIM LEWIS
Comments
comments