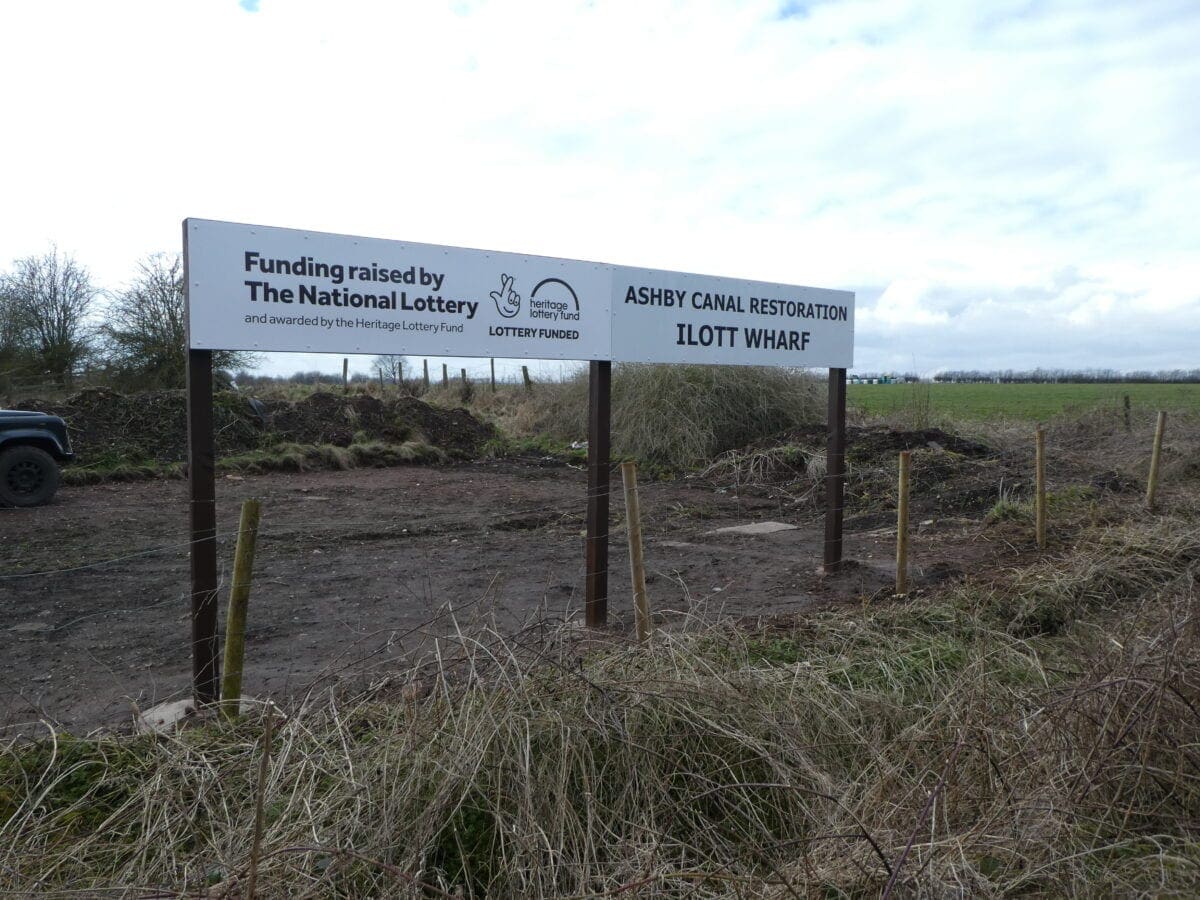 ASHBY Canal Association (ACA) will announce on Friday that it is very pleased and excited to have been awarded a grant of £10,000 from the Heritage Lottery Fund (HLF).
The grant will be used to uncover the industrial archeology and social history of Ashby Canal's Ilott Wharf which was well known to working boatmen and the local mining community.  It was finally closed in 1965 when the canal was once more foreshortened due to mining subsidence.
Restoration of the Ashby Canal towards Measham and Moira is progressing and it is important that Ilott Wharf's heritage is investigated before any other works take place there.  The Ilott, as it has always been refered to locally, was the point where coal from nearby collieries was loaded for destinations, mainly to the south including Coventry, Oxford and London.
In its final years and in living memory, coal came by rail from the nearby collieries to the wharf where it was shovelled down a chute into waiting boats.  However history shows that in the pre-railway era there were horse drawn plateways connecting the collieries to the wharf.
Over some 200 years it has doubtless changed with the times but it is believed that it has never undergone any major upheaval or earthworks and has not been built on.  In later years the Wharf was the terminus of the Ashby Canal and a place where boating families might enjoy brief periods of community life and maybe venture on foot as far as Measham to perhaps order a personalised Measham Teapot.
ACA will be working with experts from the Archeology and History Department of Leicester University who will use state of the art scanning equipment to identify what historical information can be found in and under the site of the wharf from its heyday and record recollections of local people who knew the area well.
The connected Ashby Canal presently terminates at a winding hole just north of Bridge 62.  The route from here to Ilott Wharf, some 700m is on the original line and its restoration is now in sight.  It involves crossing the Gilwiskaw Brook where the masonry aqueduct was demolished when closure took place.
This stream is now a Special Area of Conservation as designated by Natural England and funding is in place for construction of a new steel trough style aqueduct, given that mining subsidence at this point is about 9.5m.  Beyond Ilott Wharf to Measham the original route is lost due to development, however the new route is firmly established and is the subject of a Transport and Works Act Order.
Comments
comments