THE Halesworth New Reach Group has been working with Millennium Green volunteers recently to clear water soldier from a section of the canal.
Water soldier is an invasive plant that if left to itself, would eventually cover the entire surface, blocking light to the water below. Fortunately, its roots are not very deep and so it can be pulled off the surface quite easily, but you do need a boat to collect it.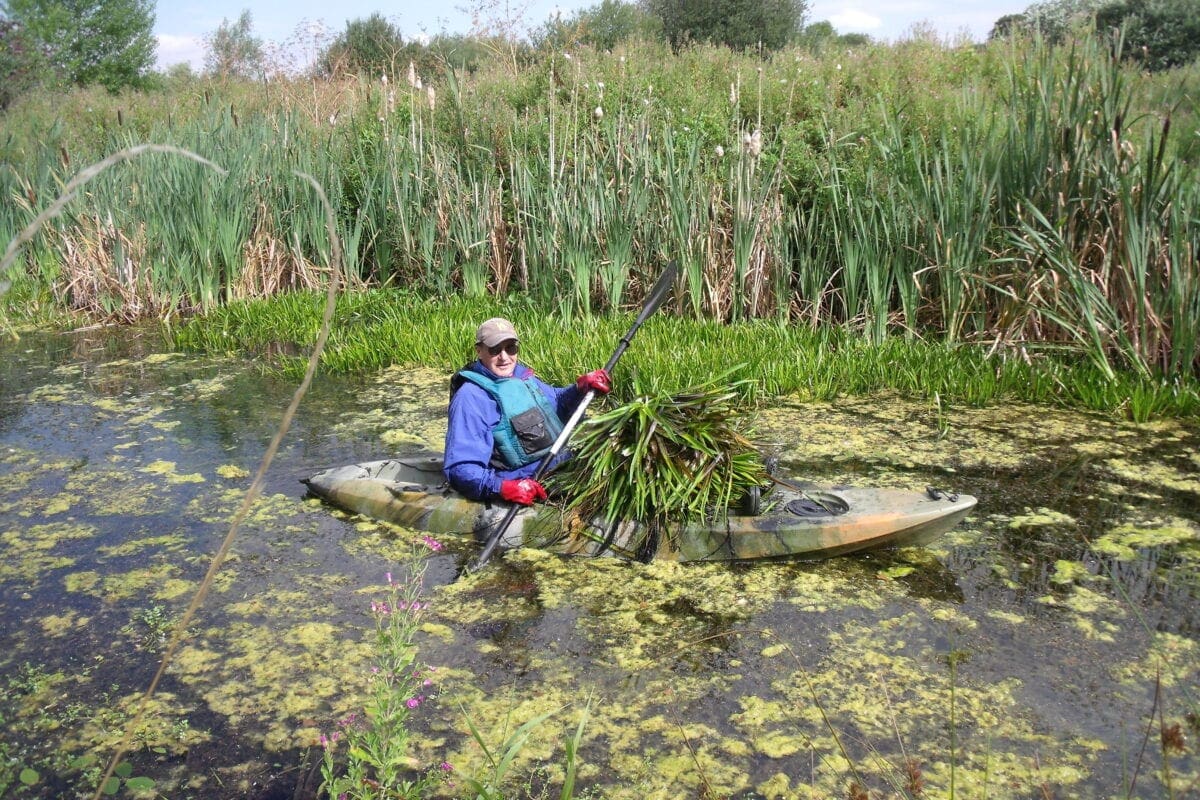 In this case the team used a canoe as the water is already too weedy for the punt and also took the opportunity to collect litter from the water. The hot weather over the summer has not been good news for fish. Warmer water can mean less oxygen and many rivers have suffered as a result. Volunteers haven't seen much fish life in the canal lately although they did spot an eel earlier on in the year. The recent rainfall should help the situation.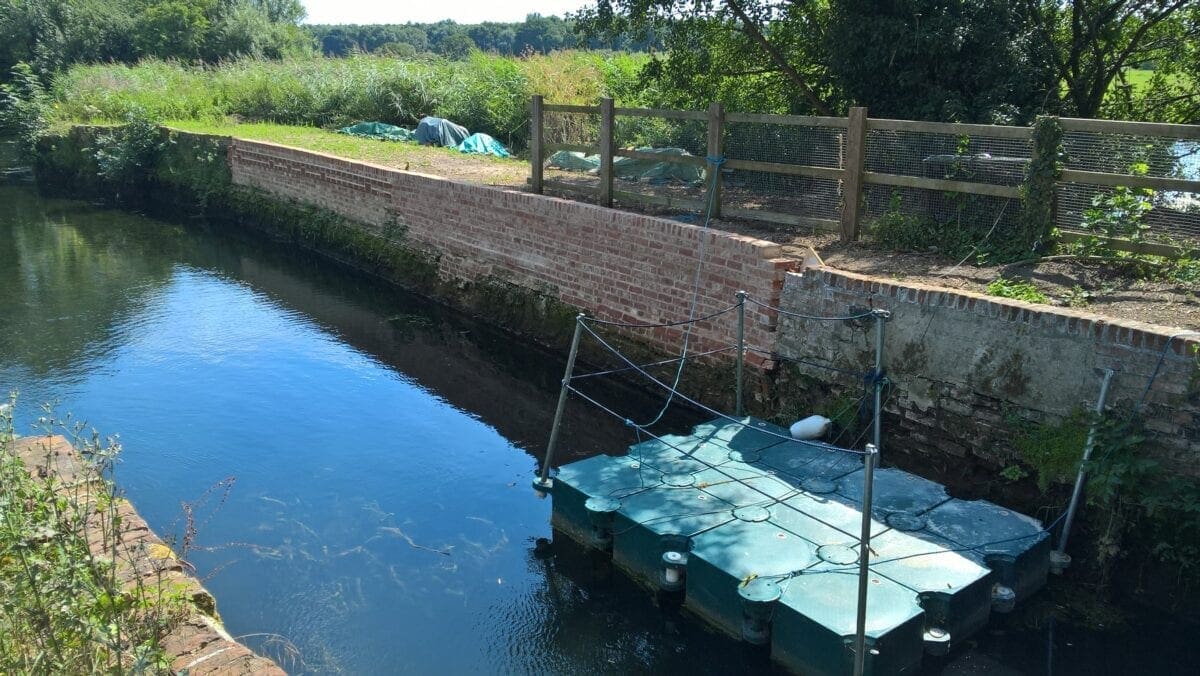 If you are near Geldeston on the River Waveney, perhaps having a drink at the Locks Inn, take a look at the newly restored lock wall on the other side of the river. IWA Water Recovery Group volunteers spent several weeks rebuilding the seventeenth century brickwork this summer. It shows what volunteers can  achieve on a waterway in a relatively short time.
Comments
comments