SYPTE, the organisation behind Travel South Yorkshire, have been encouraging people who travel in the region to make #LittleBigChanges by choosing more sustainable ways to travel which can benefit people's health and the environment. One of their suggestions is 'Car Free Friday', which asks drivers to switch their car for public transport, walking or cycling just one day per week.
On Friday the 14th of December extra encouragement was given as travellers on buses, trams and trains were offered free knitting kits, to enable them to have a go at creating a simple hat while on their commute or trip into town.
"The idea is that people can use their commuting time to be creative, or to relax, instead of driving", says SYPTE's Marketing Manager Kate Handley. "Travelling in a more active way is also a great way to introduce exercise into your life and helps to cut air pollution, as one double decker bus can potentially take up to 75 cars off the road."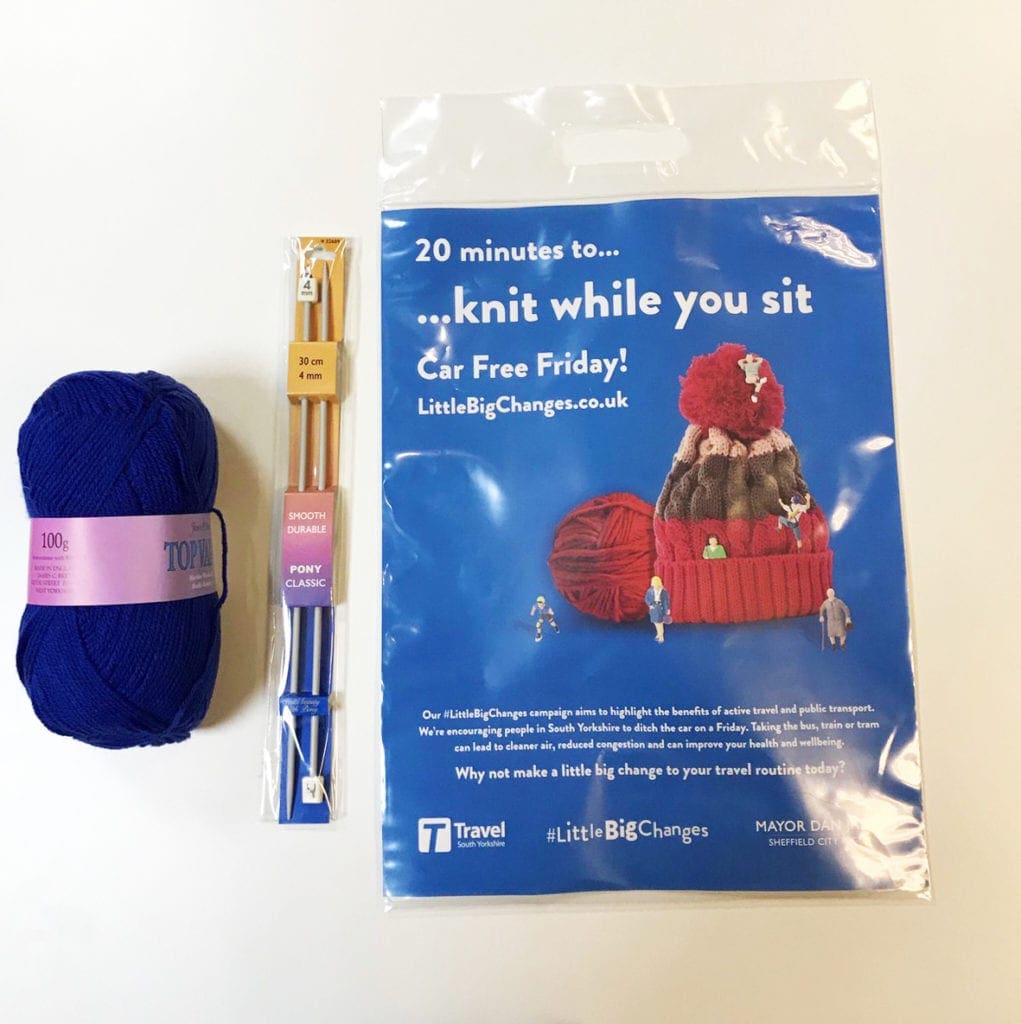 The pattern for the hat was designed by Carole Wareing of The Wool Boat, while Colin, her husband and stock controller for the Wool Boat worked on supplying the 200 balls of yarn and sets of knitting needles for the kits.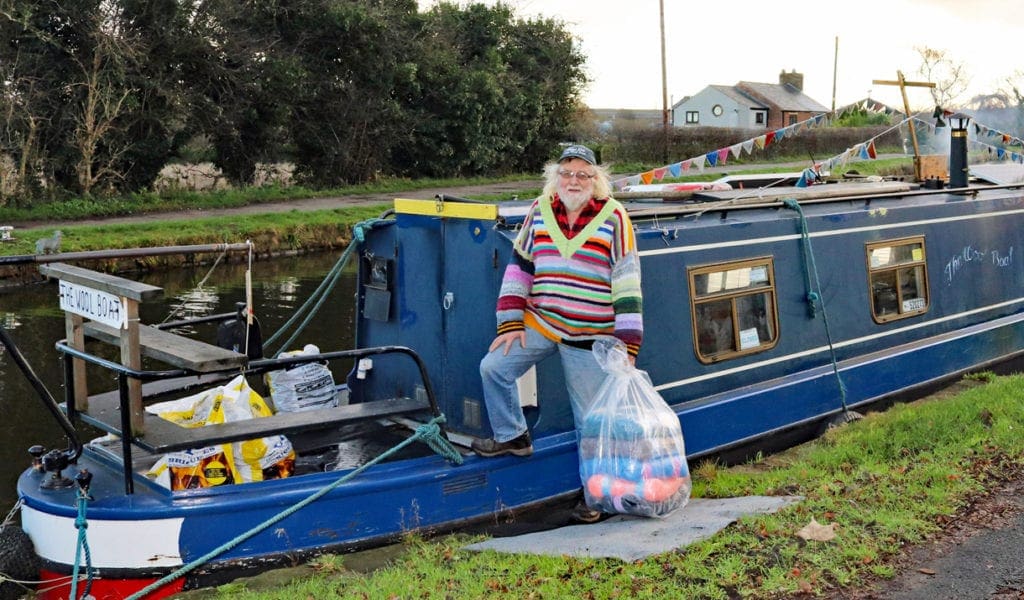 Colin commented: "The yarn wasn't a problem, with it coming from our regular suppliers James C Brett's in Bingley, the needles being a bit more of an extra order as we normally only sell about a dozen pairs of that size of needle a year"
The Wool Boat is a floating knitting shop based on a canal narrow boat on the Leeds and Liverpool canal in Burscough, West Lancashire."
Comments
comments