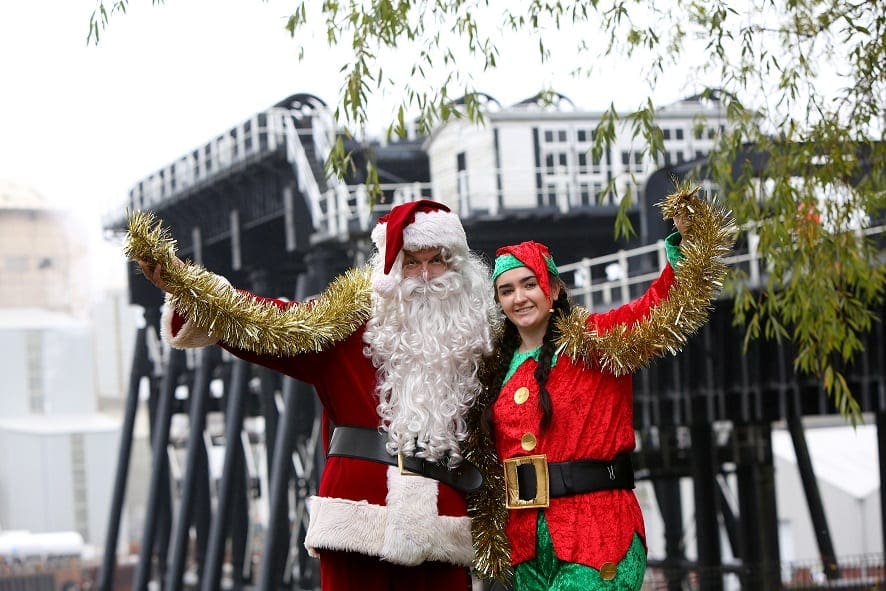 FOR parents looking for a Christmas activity with a difference, Santa will be swapping his sleigh for a boat at Cheshire's Anderton Boat Lift.
Children and their families will have the chance of talking to Santa and receiving a present on a magical Santa Cruise along the picturesque River Weaver.
Known as the 'Cathedral of the Canals', the lift is run by the Canal & River Trust charity and this year was named Cheshire's 'Large Visitor Attraction of the Year'.
It is located near Northwich on a large terraced site that also benefits from a £50,000 play area.
A child's ticket costs £8 (no charge for under six months old) and an adult ticket is £6. Pre-booking is highly recommended on 01606 786777 or at www.visitchester.digitickets.co.uk
Everyone who pre-books tickets can also take advantage of a festive food deal in the lift's tree-top coffee shop.
The Anderton Boat Lift is offering these memorable trips every weekend during December up until Christmas Eve, as well as on Friday, December 21.
Boats cast off on each of these days at 12.30pm, 1.30pm and 2.30pm, with additional 10am and 11am slots on a variety of days including Saturday 15 and Sunday 16 and Saturday 22-24.
These magical trips, a treat for both children and adults, are full of family fun, with games, songs and stories with Santa. Each child will meet Santa and receive a gift. Children's tickets are available for under-16s. Additional dates for the Santa Cruises are available to nurseries and school groups. For more information, call 01606 786 777.
Boarding from the base of the giant lift, a masterpiece of high Victorian engineering, visitors will enjoy the comfort of a modern, heated boat, decorated by elves. They can also enjoy the festive spirit whilst watching the world float by.
There is no cost to visit the hands-on exhibition that explains the history of the site with fun interactive displays, or to see the rest of the site.
Tim Turner, general manager, said: "Both staff and visitors love the Santa Cruises. There is something very special about seeing the look of pure delight and wonder in children's faces as they realise that they are not only seeing Santa but going on a boat too.
"It is something really different and so much more memorable than what is available elsewhere. The Santa Cruises promise a wonderful childhood memory."
The Anderton Boat Lift is an engineering masterpiece, being the world's first ever successful boat lift and still in operation today. The lift sits in a spectacular location between the River Weaver and the Trent & Mersey Canal.
Comments
comments