Alison Alderton finds a pleasant diversion for boaters cruising the Shannon.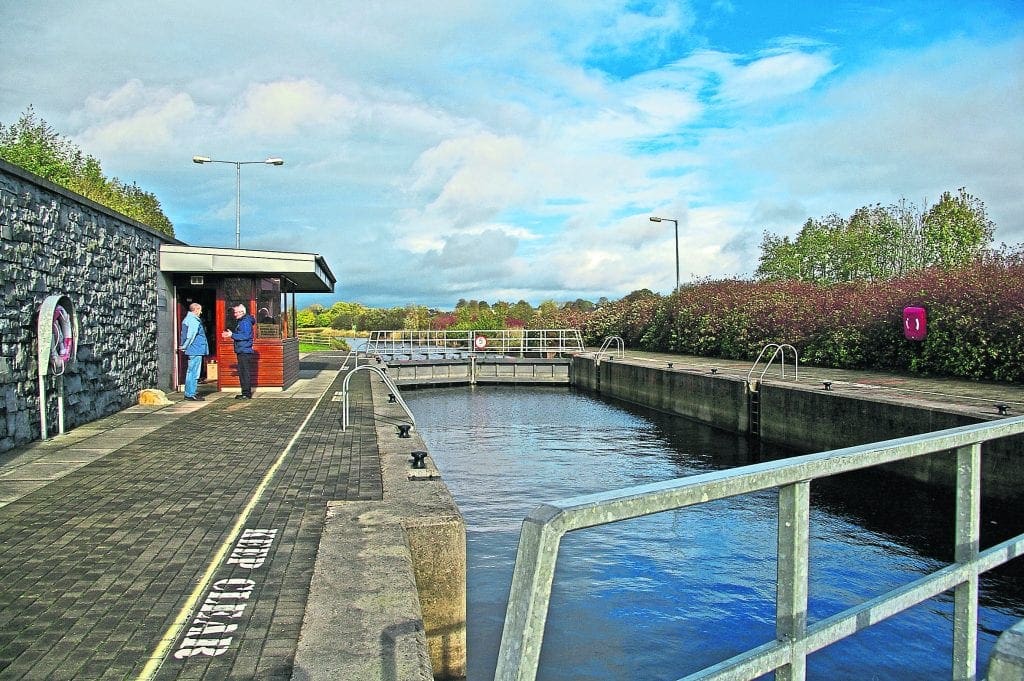 THE River Suck rises close to the town of Castlerea and draining Lough O'Flynn flows in meandering loops, dividing the counties of Galway and Roscommon to enter the Shannon as its main tributary a kilometre below the town 
of Shannonbridge.
In 1715 there were discussions about making the river navigable from the Shannon to Castlerea. However work was never undertaken and some 50 years were to pass before the subject was revisited. On this occasion navigation was proposed from the Shannon to the town of Ballinasloe but having to construct a suitable towpath along the river's banks was cause enough for the scheme to be dismissed. Instead the construction of a stillwater canal was put forward.
Completely bypassing the River Suck the canal ran for 23km, leaving the Shannon a short distance to the south-west of the river's mouth. Often referred to as a continuation of the Grand Canal, as a wooden horse bridge crossing the River Shannon linked them, the canal cut through the wild windswept landscape of the peat bogs passing through two locks, Fannings and Kylemore, to terminate in a basin east of Ballinasloe. Opened in 1829, the canal proved a success, especially with regard to passenger services and the distribution of Guinness which was shipped to the town's stores for onward dispatch across the Midlands.
Oatmeal, flour and corn mills operating along the river also flourished once the canal reached the town.
With the coming of the railways the canal's success began to fade. By 1850 the passenger services had ceased and trade had heavily declined. In 1961 the canal was finally closed and it fell into disuse. However sections were taken over by Bord na Móna (the Irish Peat Board) who laid narrow gauge railway lines along parts of the route to assist with the harvesting of peat.
Towards the end of the 20th century restoration of the canal was looked at but the extensive peat workings which had taken place in the intervening years made it impractical. Once again the natural river as a course of navigation was looked at and it was proposed that dredging of the lower section, which had always been partly navigable, along with the installation of a lock to carry craft by the rocky rapids at Pollboy would allow craft access to Ballinasloe.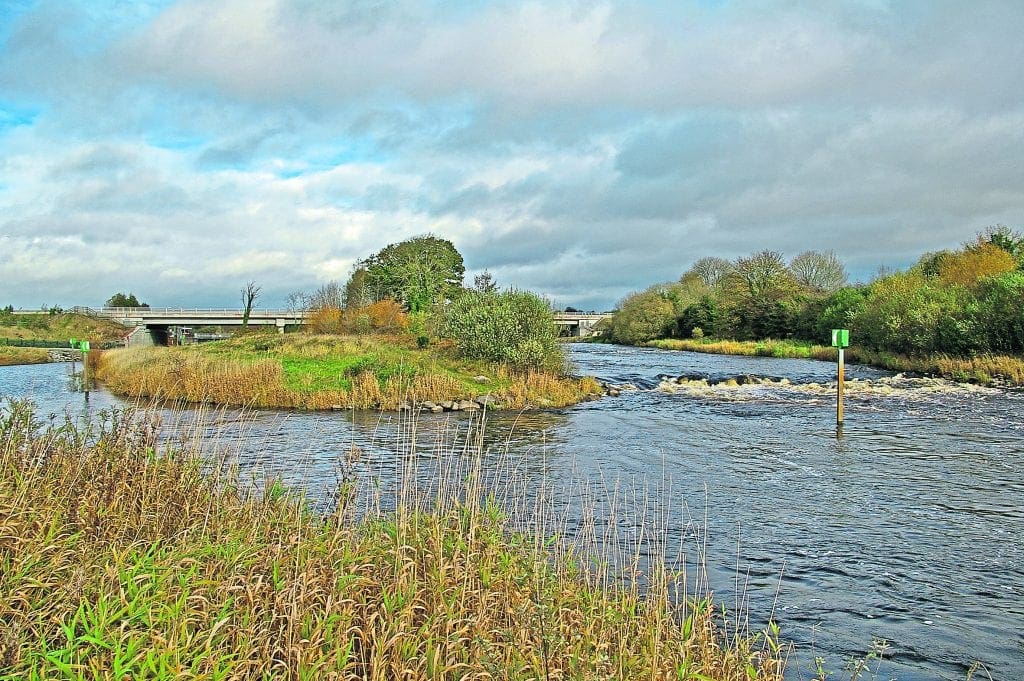 Fast flowing
Today a 16km length of the river is navigable from its confluence with the Shannon to the town of Ballinasloe through one lock. Often fast flowing, the river navigation can be tricky especially during times of flood.
The water is clean and unpolluted. On the sections of rapids trout and salmon can be seen jumping as they battle upstream to their breeding grounds and being bordered by callows the area is rich in a wide variety of flora and fauna.
The route terminates in a small modern harbour where pontoon moorings with electric hook-up (newly installed in 2014) are available as well as sanitary facilities. The green landscaping with seating and modern sculpture of a heron makes it a pleasant stop, as does the short walk into the town centre. Ballinasloe is widely known for hosting one of Europe's oldest horse fairs dating back to the 1700s, held annually during the first week of October, which attracts crowds from far and wide. The former line of the canal, which still has bridges intact, and lock remains can also be easily explored on foot.
The River Suck makes a pleasant diversion for boaters exploring the Shannon and has lots to offer visitors. As one of Ireland's renowned pike fishing areas it attracts anglers from across the world while walkers can enjoy the Suck Valley Way, a circular long-distance route. Covering 105km (65m) it takes in the diverse countryside of the valley following the banks of the river as well as adjacent drainage channels, lakes, bogs, callows, woodland, farmland and quiet stretches of roads leading to unspoilt villages. There are some interesting features along the way including castles, churches, ring forts and wells, the most unique of these being La Tène Stone, an elaborately carved bolder of granite dating from the Iron Age.
For more information on walking the Suck Valley Way visit: www.suckvalleyway.ie
Photos: Alison Alderton
Comments
comments