IN TIME for the busy summer season, Essex Waterways has added a third trip boat to its Chelmer Cruises schedule, increasing operations and enabling boats to run from two locations on the Chelmer & Blackwater navigation.
Chelmer Cruises' existing boats, Victoria and Albert, are both based at Paper Mill and are primarily available for private charters. Victoria can hold up to 43 guests and is proving popular for wedding receptions and parties. It can be chartered as both a moving or static venue depending on requirements. Albert is a 13.7 metre narrowboat that holds up to 12 people and is often booked by families who want a private trip up the 13.8 miles of the navigation.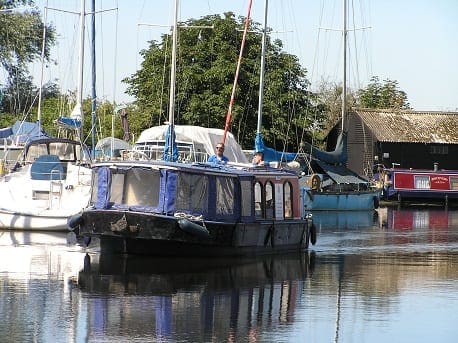 The new boat, Blackwater Dawn is an 8.2m widebeam trip boat. Based at Heybridge Basin, Blackwater Dawn will operate one-hour round trips for up to 12 passengers in the day and will then be available for private charter in the evenings. It will operate during the summer months, from April through until the end of September.
Commenting on the new boat, Roy Chandler, Chairman, Essex Waterways says, "The addition of Blackwater Dawn will allow Chelmer Cruises to operate a pay-as-you-go service for visitors to Heybridge Basin. People often make a spontaneous decision to take a boat trip and until now, we haven't been able to accommodate them. It is great that we now have Blackwater Dawn at Heybridge, not only for the one-hour trips, but also for anyone wishing to charter a boat for a dusk cruise on the picturesque Chelmer & Blackwater navigation."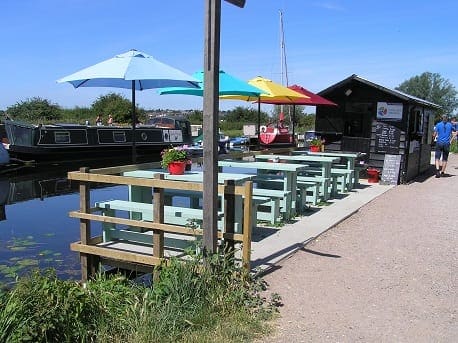 To coincide with the launch of Blackwater Dawn at Heybridge Basin, Chelmer Cruises has also improved its information point and kiosk at Daisy Meadow. The kiosk has had a makeover, including new signage and new seating. The seating has been built out of recycled timber from a weir repair that took place last year. Light meals, snacks and drinks are available at the kiosk.
Roy Chandler adds, "Our new kiosk is looking great and has been expanded in response to feedback from customers who were looking for somewhere to find out more information about the Chelmer & Blackwater Navigation as well as a place to relax, have a snack and enjoy the view."
A full programme of evening cruises and events is being planned. To find out more about this or for other information, please visit: www.chelmercruises.com or call Chelmer Cruises on 01245 226245.
Comments
comments