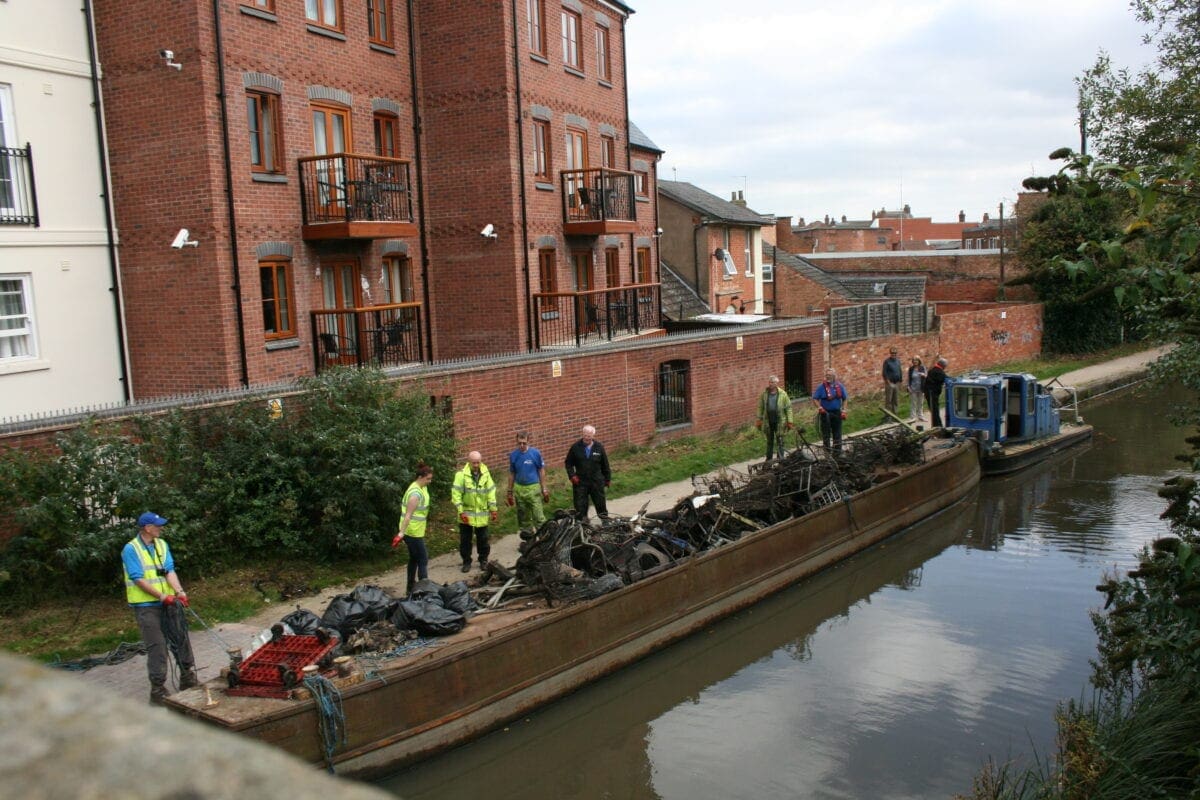 THE Inland Waterways Association (IWA) Warwickshire branch the second of its bi-annual canal clean ups last Sunday, concentrating on the stretch between Tachbrook Road (bridge 41) and Clapham Terrace (bridge 38).
A section of under a mile which produced an enormous haul of rubbish in under three hours.
Canal & River Trust (CRT), under the leadership of Steve Lambert, volunteer coordinator, supported the event, providing all the equipment, including a large hopper, to transport all the rubbish back to the CRT wharf at Hatton for unloading. This was manned by volunteers from the CRT volunteer boat moving team
The organisers were delighted with the excellent turnout of over 80 volunteers. In addition to IWA members, the numbers were swelled by Sydenham scouts, 3rd Warwick Scouts, Warwick University Student volunteers, CRT regular volunteers, local boaters and residents. It was particular pleasing to see so many people taking pride and interest in their local waterway and towpath.
Once again the most prolific item grappled from the canal bed was trolleys, over 40, ranging from those from supermarkets, to DIY stores, and delivery vehicles. In addition there were 28 cycles and 3 motorbikes, over 20 tyres, a complete sign from a pay and display car park, a street sign for Llewellyn Road, several pushchairs, a pram, sundry barriers and road works paraphernalia and a mooring ring embedded in concrete. A litter pick produced over 20 sacks of rubbish.
These clean ups take place twice a year. If you would like to help or would like details of other similar events please email info.warwickshire@waterways.org.uk
Comments
comments