Helen Gazeley finds out why two boat owners share their living space and invite strangers to become a part of the liveaboard family.
WHEN is a hotel boat not a hotel boat? When, perhaps, it's narrowboat Ellis. Launched at the beginning of this year, its owners Andy Coates and Mark Bowes state on their website: "We don't market ourselves as a hotel boat as such – mainly because of our wish to share our lifestyle with people rather than wait on them hand and foot."
Guests are invited to muck in, not just with the odd lock winding, but with the entire liveaboard life. "It's an opportunity to play at being us for the week, because," says Mark, dead-pan, "our life is perfect."
It's certainly a holiday for people who like to feel part of the family. Their first guest memorably added an alcoholic kick to Mark's lemon drizzle cake when put in charge of the icing. "It's the kind of holiday where a guest feels at home enough to help with washing the dishes or cooking dinner."
For both Mark and Andy, it's been a total change. Andy was in retail, Mark an IT consultant. "I hated it. I was into computers when they were first popular. It was aspirational. You work out as life goes on that this is rubbish." They decided 'life is too short to waste stuck in a rut doing something that drains your soul' and, after a holiday eight years ago with Andy's parents when they fell in love with narrowboating, decided to do something about it. "In fact, eight years ago we thought we'd invented the idea of narrowboat hotels."
The original intention was to buy a sail-away fully fitted, but after rediscovering his inner handyman through working on fairground restorations and their own house, Mark launched himself into fitting out a 57ft self-build. Ellis is his middle name. "Andy's mum was disappointed we didn't use his middle name, but we didn't want a narrowboat called Craig."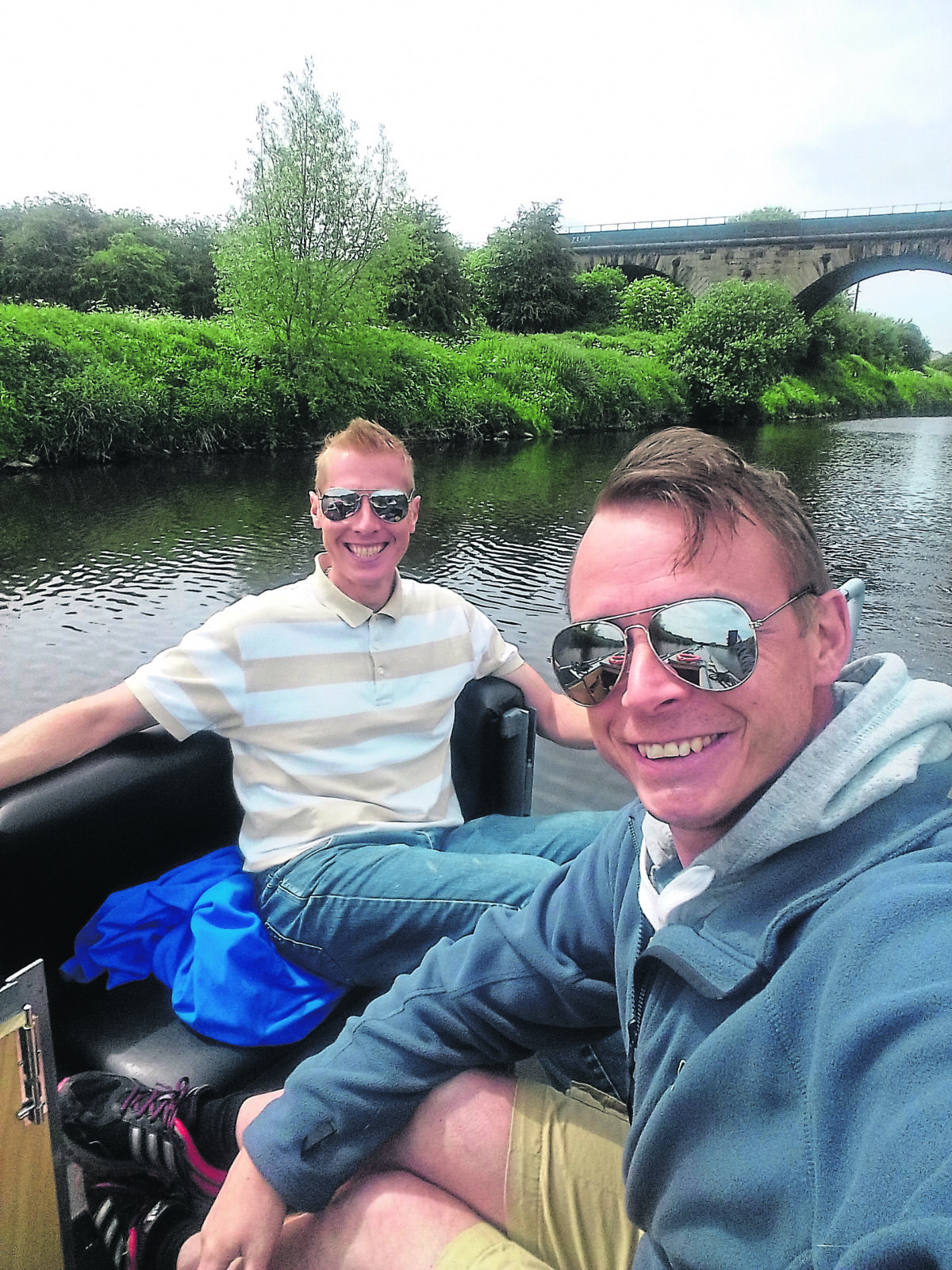 Taking just two guests at a time, Mark says they've surprised people with their prices. "Our house is our pension plan. We only need enough to cover our living costs. Financially it can feel scary but you find you don't need a lot. That's why we're cheap in comparison with other hotel boats."
What's touching is that narrowboating hasn't just created a complete change of pace for Mark but has woven a different magic. "I always hated people," he says. "But I've discovered that people living in and around boats are really nice. There's interaction, a sense of community. I look at people more positively than ever before and have discovered a whole world that I never knew existed. People have stories to tell." So, what does he now love most about their new life? "People," he says instantly.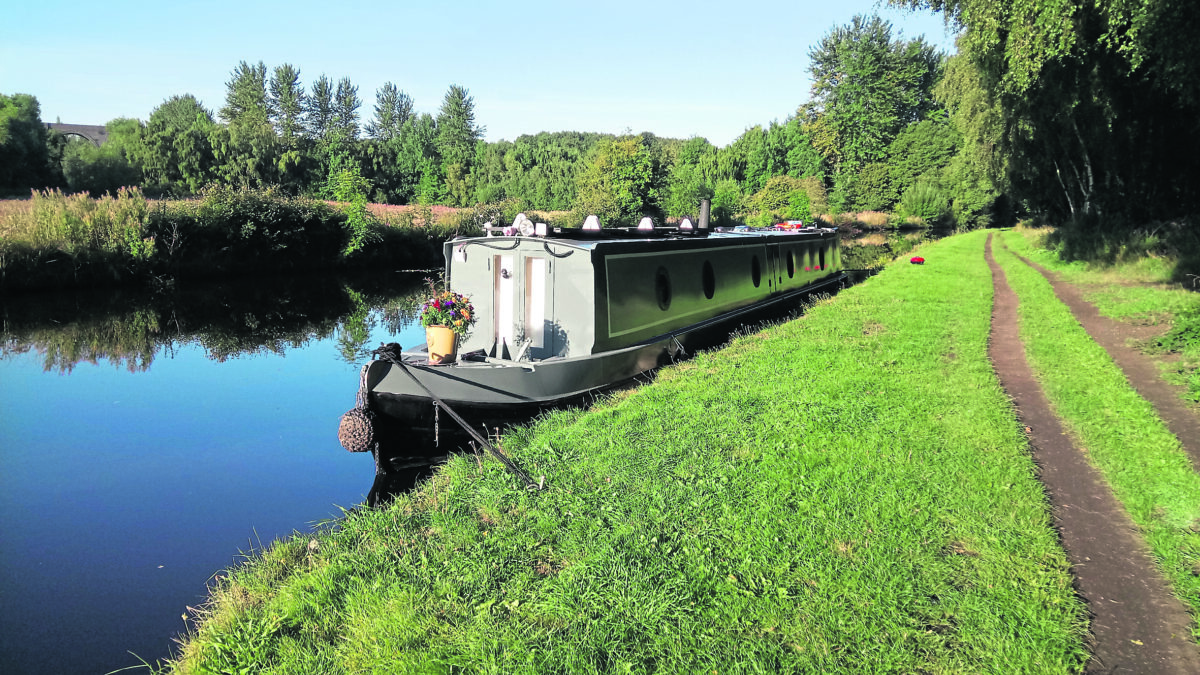 Trips generally last between four and seven nights, but Mark and Andy are happy to create a bespoke itinerary if you'd like a shorter break or particular stop-offs.
With almost half of 2018's holidays now booked and bookings already logged for next year, it looks as if Andy's back-up plan of returning to retail if things didn't work out won't have to be put into action. "There's no way we'll abandon this," says Mark, who already has a five-year plan in place to fit up their next boat, with an improvement. "There's just one foot of space missing in Ellis's lounge," he explains.
In answer to what guests should bring with them, their website says "a sense of humour and laid-back approach", which is, says Mark, what you'll find on board. What's also clear is that you won't be just having a holiday, you'll be joining a way of life that Andy and Mark really want to share. You can find more information at www.narrowboatellis.com, and on Facebook (www.facebook.com/pg/NarrowboatEllishotelboat) and follow their adventures via Twitter @MarkEllisBowes. For a list of other hotel boats, see www.hotelboating.co.uk.
Comments
comments