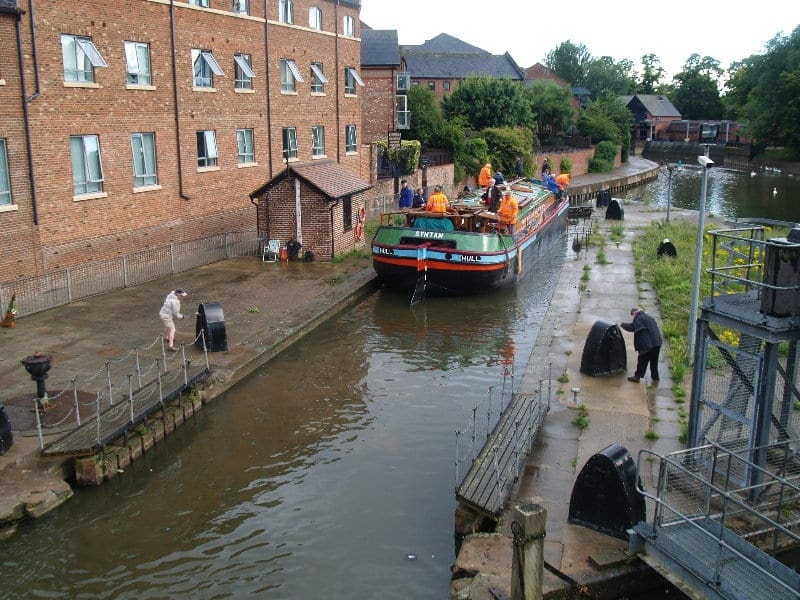 CASTLE Mills Lock on the Foss in York is operated on request by members of IWA North Riding Branch, as a free service to all boaters. This has been agreed with the navigation authority, which is York City Council.
All passages are subject to water levels in the Foss.
To book a passage from the Ouse through Castle Mills Lock, at least two days' notice is needed. Telephone: 07588 236597, and leave a mobile number with brief details, especially the date you want to use the lock. Use the same number for any other branch query, or email: castle.mills@waterways.org.uk
There is no overnight mooring available on the Foss, so it is necessary to book both passages. It is, however, an attractive mile-and-a-half of secluded and interesting waterway for a return trip within the day. The Foss was a canalised river running up towards Sheriff Hutton, but only the lower stretch is now navigable.
Larger boats are advised to turn at Wormalds Cut; a 40ft narrowboat can turn further upstream; or two narrowboats breasted nose-to-tail can use one to drive up and the other to drive back.
Comments
comments