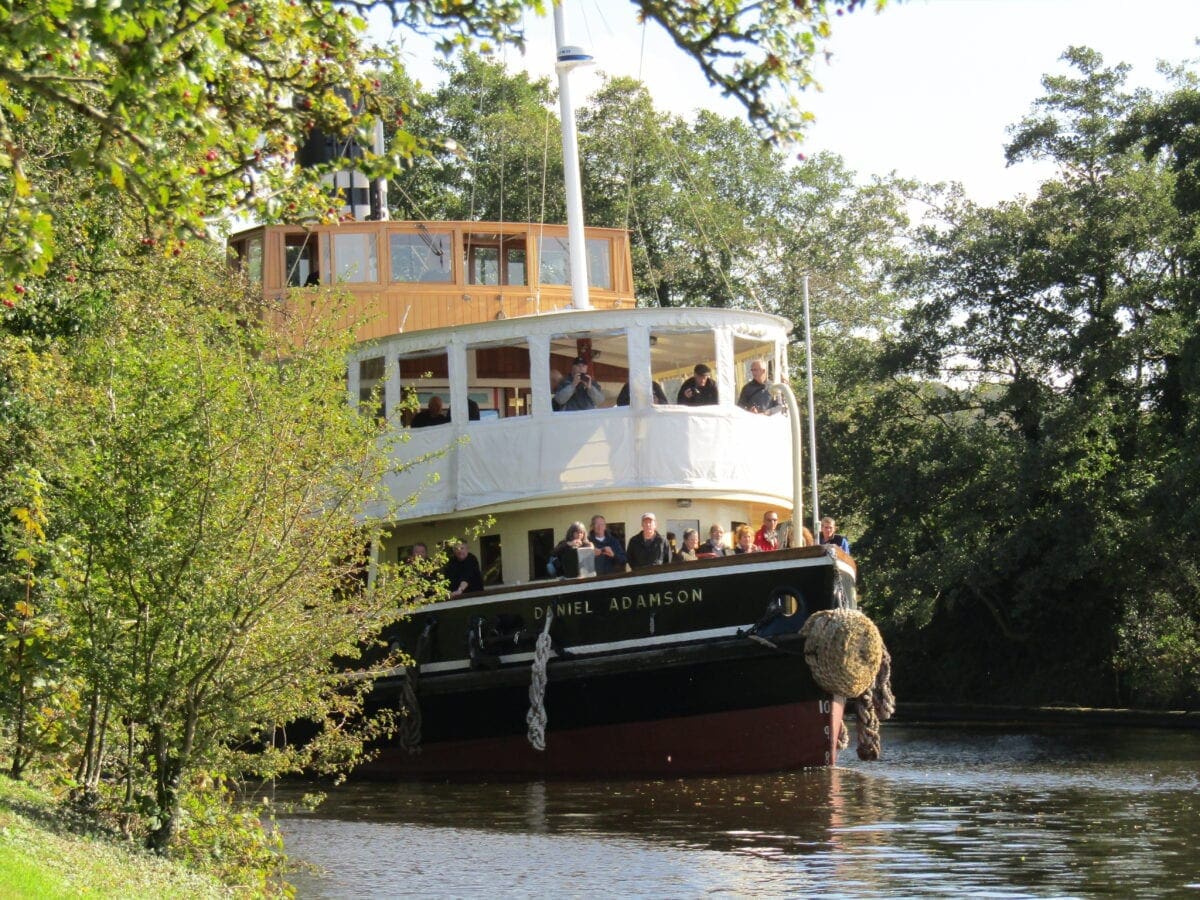 THE Daniel Adamson was named as the National Historic Ships UK's 2017 Flagship of the Year at a prestigious awards ceremony last week at the Corporation of Trinity House, London.
Daniel Adamson Preservation Society chairman Dan Cross received the award from HRH The Princess Royal.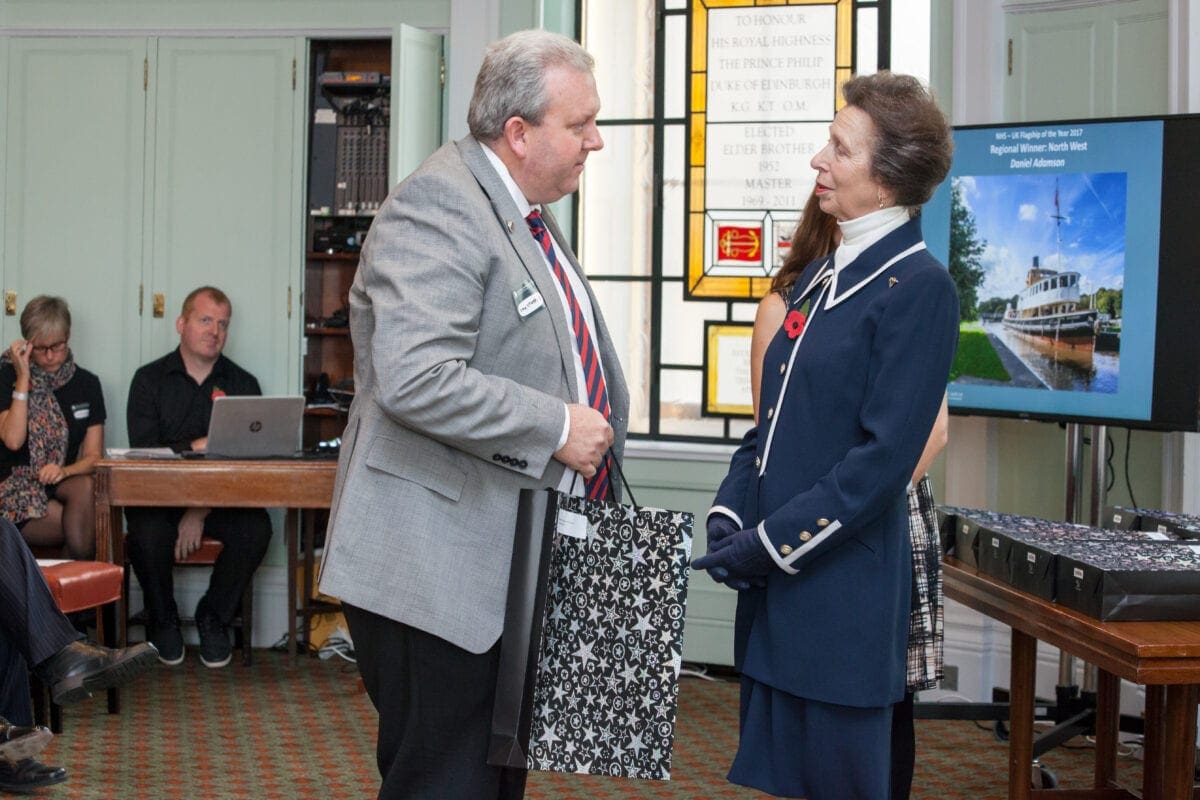 The award recognised the commitment of a team of volunteers from Liverpool, Manchester, Runcorn, Widnes, Warrington, Wirral and Cheshire, who have worked for more than 15 years to see The Danny restored.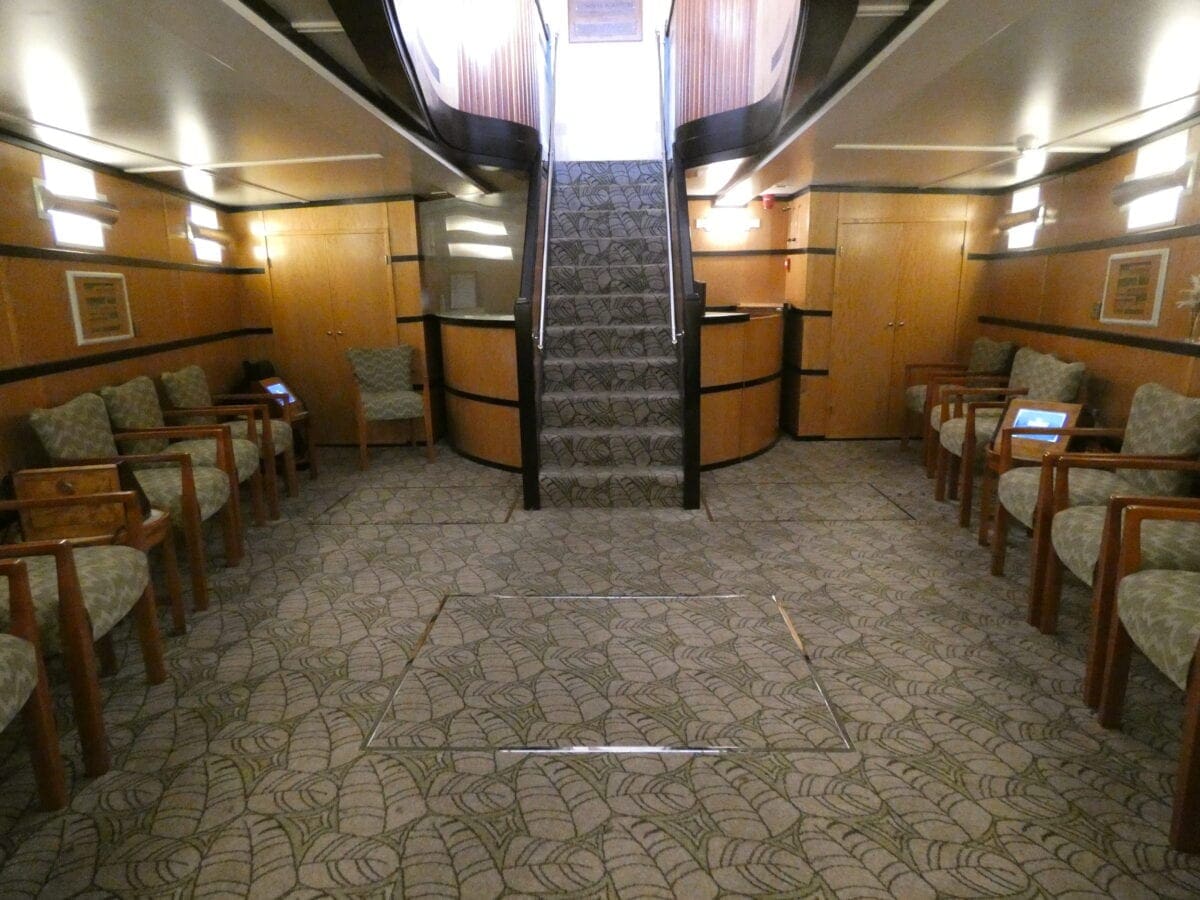 With £3.8 Million from The Heritage Lottery Fund, The Danny has been fully restored and is now offering cruises to and from Liverpool and along The River Weaver in Cheshire. New cruises are to be launched in 2018 and offer a new way to steam across the North West waterways in a 1903 steam ship which boasts an opulent Art Deco interior.
Dan Cross said: "The awards this year were presented by our own Patron, Paul Atterbury and were handed out by the Master of Trinity House, HRH Princess Royal and it was a proud day for me representing the project and all the volunteers who have worked so hard.
"I accepted a certificate and HRH seemed genuinely interested in the ship and I have to say her speech, which she delivered without notes showed an extensive knowledge of historic ships and the positive effect they can have on the communities where they are based.
"At the end of the awards, I took the opportunity to present Trinity House with a framed print of a painting of The Danny, I made the presentation to The Princess Royal at the end of the awards. Needless to say the painting proved very popular and HRH asked several good questions about the ship and the project which was very gratifying."
The Danny is soon to announce a new programme of cruises for 2018 which will include cruises along the picturesque River Weaver from Acton Bridge and Sutton Weaver and cruises from Albert Dock across The Mersey to Cheshire. Cruises will last from 90 mins to full days.
Comments
comments