Alison Alderton looks at the plight of the iconic wader and measures being introduced to protect the bird from extinction in Ireland.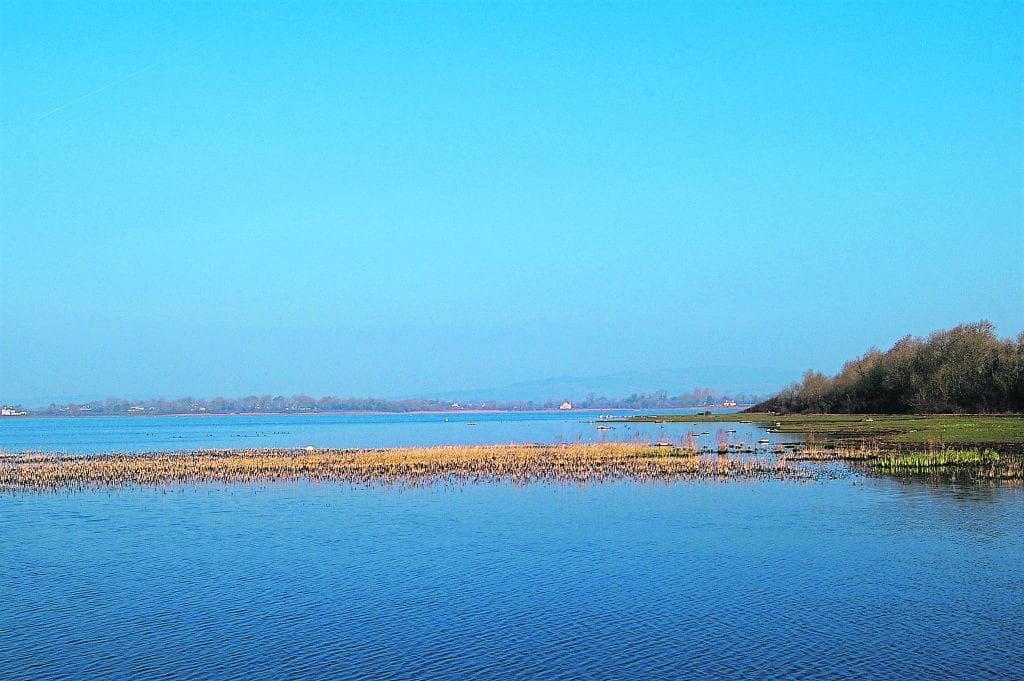 WITH its long legs, mottled brown plumage, downwards-curved bill and haunting cry, the curlew is one of our most iconic wading birds and one which most boaters will be familiar with.
For thousands of years it has made its home in the rural Irish landscape but this is now changing. Spring and summer sightings and sounds of the curlew are diminishing, slowly becoming rarer.
The plight of the curlew may come as a surprise to those regularly sighting them in Ireland but the majority of these are migrant birds arriving from Great Britain and continental Europe. Feeding on the coastal mudflats and the shorelines of inland lakes, they arrive in late summer and overwinter in Ireland's milder climate before returning to their countries to breed.
Most of the remaining native pairs nest on bogs, with a smaller proportion choosing farmland. They favour open habitats such as damp and rushy pastures and wetlands, environments which enable their long bills to probe in the soft wet areas for food on which to feed their chicks. The chicks hatch from their eggs in late May and early June and leave their parents' care after just 30 to 40 days, by which stage they are fully fledged.
Key factors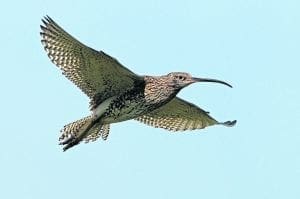 There are several key areas around the country which are favoured by the curlew; those of most interest to the boater will include Lough Corrib, the bogs of the Midlands, parts of South Leitrim and Lough Ree. Loss of peatland habitats and continued peat extraction, such as that found along the River Shannon, are likely to be key causes of the bird's demise. However, agricultural intensification, drainage, afforestation as well as predation by crows and foxes are also thought to be key factors.
It has been estimated that since the 1970s 80% of Ireland's resident breeding population has been lost. The curlew is now red-listed and one of the country's main conservation priorities. BirdWatch Ireland, a science-based conservation charity, has been closely monitoring the curlew's plight, carrying out surveys and making concerted efforts to locate native breeding pairs. The information gathered will be used to monitor long-term trends and help with new conservation measures for this enigmatic and well-loved species, which is also the largest wading bird we have in Europe.
During the latter months of 2016 a 'Curlew in Crisis' workshop was held in Co. Westmeath. This resulted in a taskforce of key stakeholders being immediately set up to protect the curlew. The workshop brought together scientists and conservationists from across Ireland and the UK to discuss the crisis facing breeding curlews in Ireland. Results from a survey funded by the National Parks and Wildlife Service (NPWS) over the last two years show that just 130 breeding pairs of this bird remain in the Republic of Ireland and that the species is now facing extinction here within the next 10 years if emergency action is not taken.
Immediate measures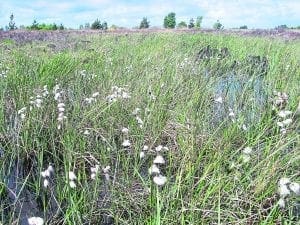 The workshop was initiated by UK-based radio producer and presenter Mary Colwell, who recently completed a 500-mile walk across Ireland and Great Britain to raise awareness of the plight of the curlew. With assistance from BirdWatch Ireland and University College Dublin and funding from NPWS and the Heritage Council, the workshop heard talks from experts and held discussions and problem-solving sessions, the results of which will form the basis of action over short and medium term.
Research from the UK shows that curlew strongly tend to remain faithful to the same nesting sites year on year, and therefore immediate measures to protect known breeding sites are hoped to be in place in advance of the breeding season in spring this year. The Department of Agriculture, Forestry and Marine (DAFM) has introduced measures for curlew in the Green Low-carbon Agri-Enviroment Scheme (GLAS).
GLAS first opened in February 2015 and is co-funded by the EU. The scheme focuses on the rural environment, paying particular attention to the preservation of various habitats and species. Farmers with breeding curlew now have priority access to the scheme which awards grants to successful candidates. However, other measures that need to be addressed include the protection of breeding pairs on bogs with more control of foxes and crows at known sites.
I have often steamed into port after a full day's cruising accompanied by the setting sun and the call of the curlew, it is tragic to think such magical moments as these may now be numbered and what has become a quintessential bird of our estuaries and lake shores lost forever.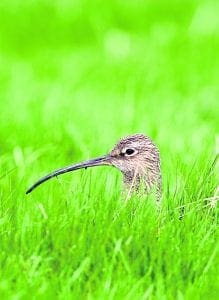 If you would like to know more about the plight of the curlew or become involved in recording sightings for BirdWatch Ireland's
Curlew Survey visit:
www.birdwatchireland.ie
To read about Mary Colwell's walk to raise awareness
of the curlew at:
www.marycolwell.blogspot.ie
Acknowledgements
Thanks to Niall Hatch, development officer, BirdWatch Ireland for his help and kind permission to use photographic images of the curlew.
Comments
comments