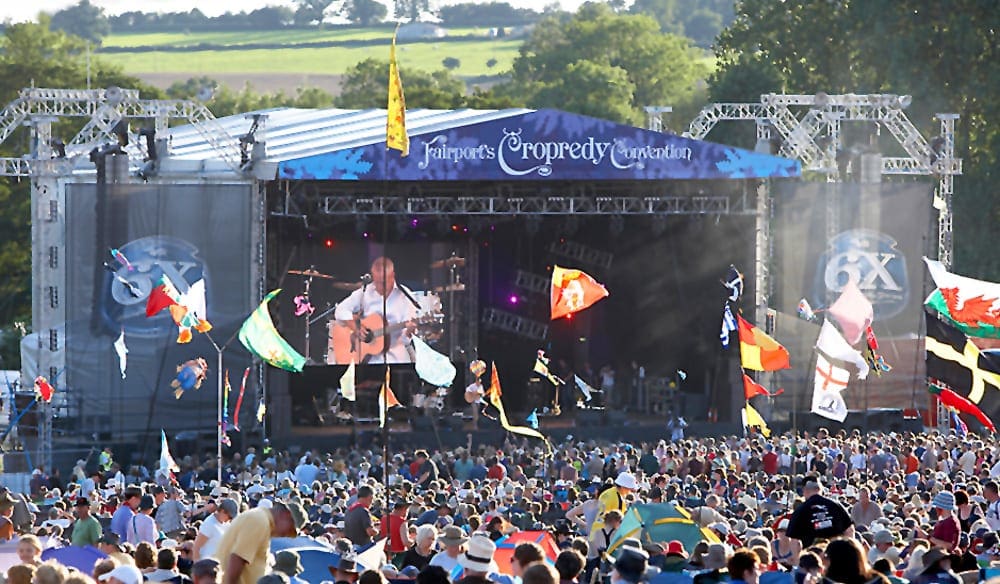 FAIRPORT'S Cropredy Convention three-day open-air music festival will celebrate its 40th anniversary this year.
The event will take place August 8, 9 and 10 in picturesque watermeadows alongside the River Cherwell at Cropredy, in Oxfordshire, four miles north of Banbury.
The famous village beside the Oxford Canal will welcome up to 20,000 fans, who will enjoy more than 30 hours of live music over three days.
Many of the festival-goers arrive by narrowboat.
Headline acts for 2019 include The Waterboys (Thursday), Frank Turner (Friday) and host band Fairport Convention (Saturday).
Other major acts include Gogol Bordello (Thursday), Seth Lakeman (Friday) and Richard Thompson (Friday).
The line-up encompasses soaring harmonies from female ensembles Wildwood Kin and Daphne's Flight, instrumental virtuosity from Will Pound (harmonica), Eddy Jay (accordion) and Martin Simpson (guitar), and classic rock from Martin Barre and prog legends Caravan.
Lil Jim, Tors, The 4 of Us, Wilson & Wakeman, Richard Digance, Tide Lines and Zal Cleminson's Sin Dogs complete the line-up.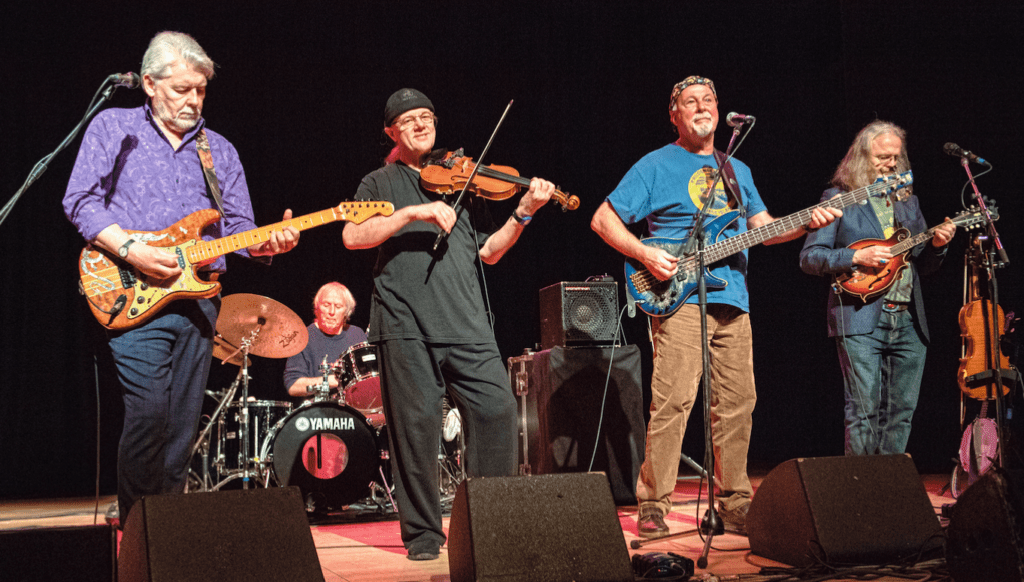 One-day, two-day and three-day tickets are exclusively available from Fairport's website
www.fairportconvention.com/ticketsand by phone0844 581 1396.
Prices for tickets purchased between June 1 and July 31 are: Three-day (Thurs, Fri, Sat) ticket £145, two-day (Fri and Sat) ticket £130, Saturday-only ticket £80.
Prices for tickets purchased after July 31 (including at the festival gates) are: Three-day ticket £150, two-day ticket £135, Saturday-only ticket £85.
Children under 12 are admitted free provided they are accompanied by an adult ticket holder.
The festival's roots go back to the mid-1970s when Fairport Convention members Dave Pegg and Dave Swarbrick moved to Cropredy.
In 1976, Fairport Convention played an impromptu concert to support the village fete's fundraising. The event took place in the garden of Prescote Manor, owned by Dick Crossman (a Labour cabinet minister) and his wife Anne. The event was successful and was repeated in 1977 and 1978 (when nearly 2,000 people turned up).
After Fairport Convention lost its record deal in 1979, the band decided to stop touring and staged a farewell concert in the open air at Cropredy. The all-day event featured guest performers including Ralph McTell, Steve Ashley, Chris Leslie and Earl Okin.
The next year, Fairport decided to stage a one-day reunion concert. This 1980 reunion is generally regarded as the first 'proper' Cropredy festival and this time 7,000 people turned up.
In 1981, the second reunion took place at Broughton Castle, south of Banbury. This was Fairport's first two-day festival and also the only time 'Cropredy' has been staged away from its home village. The festival returned to Cropredy the following year.
From 2000 onwards, the festival was extended from two to three days.
In 2007, for the first time in the event's history, all the tickets were sold before the gates opened. This happened again in 2014 and was repeated in 2017.
Fairport's Cropredy Convention is aimed at all ages with an emphasis on families and has developed a reputation as a particularly friendly and safe festival.
The event is renowned for its real ale bar which is used by the public and performers alike (there is no back-stage bar) making Cropredy one of the few major events where festival-goers mingle with the musicians.
Comments
comments