CROFTON Beam Engines has opened to the public and is gearing up for its biggest ever summer season.
An event-packed programme has been launched and the freshly decorated and restored Engine House will be open to visitors Tuesday to Sunday and Bank Holiday Mondays, with guided tours in the company of knowledgeable volunteers.
The Engineman's Rest Café will also be open.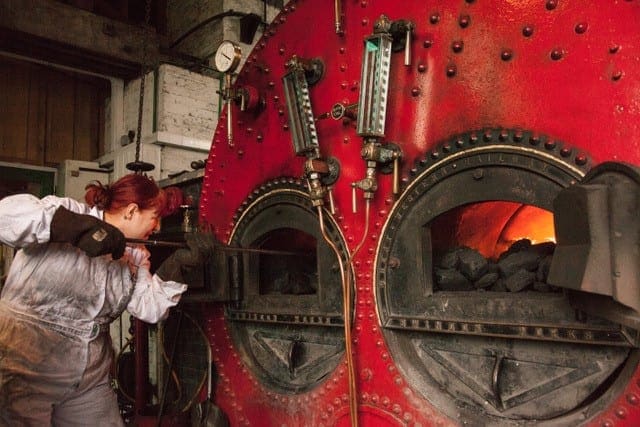 Crofton has a full programme of events over the summer in addition to the normal steaming activities and these include:
Experience Archaeology, May 4-6, with Phil Harding from Time Team
Science Fair, May 25-27, celebration of the work of James Watt
Motorcycle Festival, June 29-30, historic and modern motorcycles
Steampunk Weekend, July 27-28, a fun weekend with entertainment (site entrance charge applies for this event)
Steaming Weekend, August 10-11, engines in steam and activities for children
Crafters and Makers Fair, August 24-26, visiting artisan crafts and demonstrations
Crofton at Night, September 28-29, a chance to see Crofton in the glow of the evening.
For more details see www.croftonbeamengines.org
Crofton Beam Engines is situated on the north side of the Kennet and Avon Canal near to its highest point. It was built to pump water to the highest level of the canal some 13m (40') higher and 1.13km (0.7 miles) to the west. It is home to two magnificent steam-driven beam engines one of which can claim to be the oldest in the world still in its original location and doing the job it was installed for in 1812.
Crofton Beam Engines is a Grade 1 listed site. It is also a branch of the Kennet and Avon Canal Trust who operate the site through an enthusiastic band of volunteers all of whom are keen to provide visitors with a memorable experience.
Comments
comments