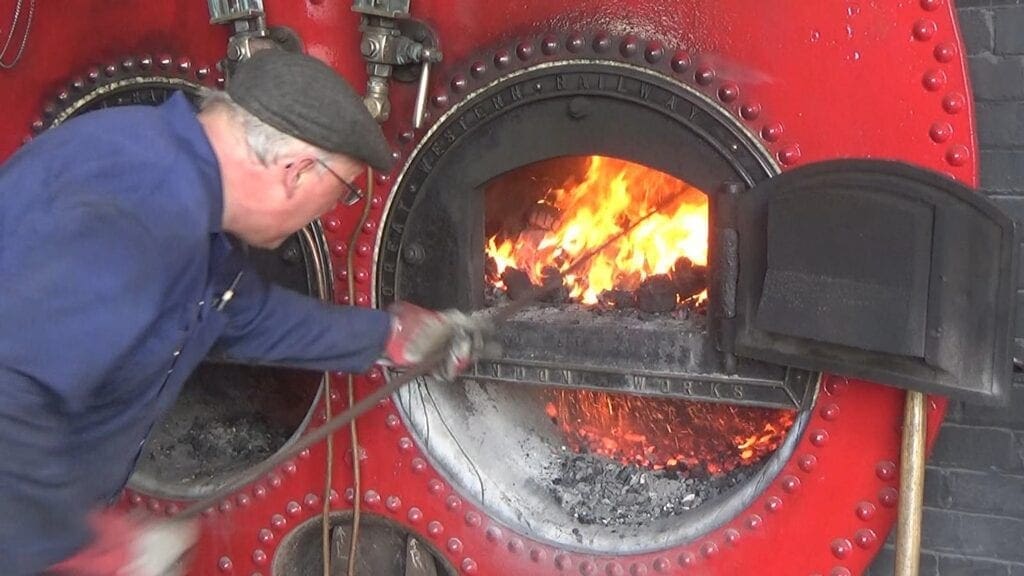 There was great excitement at Crofton in June when the boiler was fired up for a public steaming. The first time since 2019. Over 200 visitors saw the 1812 Boulton and Watt beam engine perform the role it was designed for in the 19th century. Industrial heritage in action in Wiltshire!
Graham Snook, Crofton Branch Chair said: "A huge thank you to all our visitors who came to enjoy a piece of living industrial history. Also, a special thank you to our dedicated volunteers who are working tirelessly in these challenging times to bring the sight and sounds of steam back for everyone to enjoy."
The Boulton and Watt beam engine will be in steam and working again on Saturday 24 July. Don't miss the opportunity to visit an industrial icon in action, alongside the beautiful Kennet and Avon Canal. Crofton will also be open for static viewing, not steaming, on Sunday 25 July.
Advance purchase of timed tickets to the site is recommended for the steaming day on Saturday 24 July. A pre-paid timed ticket will guarantee entry. More information about the steaming day, details of ticket prices, and discounts for Kennet and Avon Canal Trust members/National Art Pass holders can be found on the Crofton Beam Engines website: https://www.croftonbeamengines.org/
Guide price 'standard' adult £10.75 for Steaming Saturday (£12 with Gift Aid). Accompanied children under 16 are free.  Children still need to have a booked timed ticket with their group to keep visitor numbers in line with current Government guidelines.
Article continues below…
Advert
Crofton Beam Engines plan to open every Saturday, Sunday and Bank Holiday Monday until the end of September 2021. Ticket prices for non-steaming days start at £5. Children (under 16) free.  Tickets may be purchased on arrival for non-steaming days.
The café at Crofton Beam Engines is closed until further notice. Public access to the site is by the main gate only. There is no access from the lower canal entrance at lock 60. This helps our hard-working volunteers and staff regulate visitor numbers to the site and keep COVID safe.
The Crofton Beam Team hopes to confirm more steaming dates shortly. Please contact Crofton Beam Engines with any questions. Contact details can be found at https://www.croftonbeamengines.org/ or telephone 01672 870300.
Article continues below…
Advert