AINSCOUGH's crane hire company have erected a giant crane in a field next to the Rufford Arm of the Leeds & Liverpool canal near Burscough in West Lancashire.   
The crane will be used to replace a railway bridge over the canal, the bridge carrying the Wigan to Southport railway line.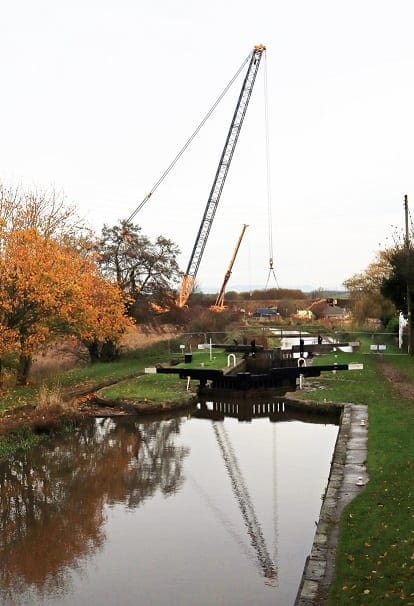 The jib of the crane is reflected in the waters of the canal at the third lock down the Rufford Arm.

Comments
comments