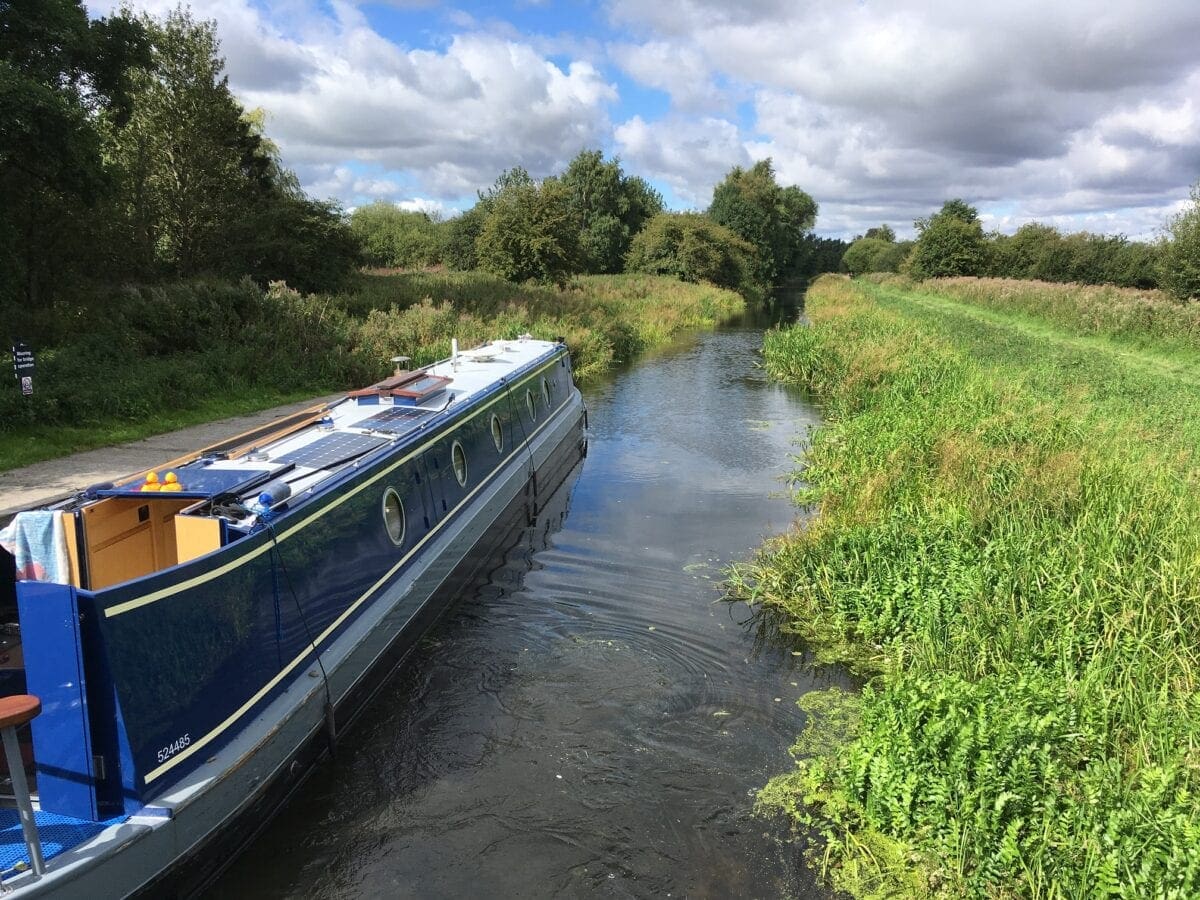 A SERIES of free events start in March to mark the 200th birthday of the Pocklington Canal.
The Canal & River Trust and local group Pocklington Canal Amenity Society are hosting the activities as part of a Heritage Lottery funded project to encourage the community to celebrate its history and support its future.
Opened in 1818, the 9.5-mile canal was built to carry all sorts of goods, including coal, manure, flour and timber, but was superseded shortly afterwards by railways in the mid-19th Century.  Having fallen into dereliction, today the canal has been partly restored and boats are able to travel along half its length.  It is also an important wildlife habitat for local people to enjoy.
Lizzie Dealey, Pocklington Canal project officer at Canal & River Trust, said: "It may only be a few miles long but the Pocklington Canal has a lot to offer for people and wildlife so we encourage everyone to come along and get involved in the events and activities."
The official reopening of Thornton and Walbut Locks, extending the navigable length of the Pocklington Canal from the current head of navigation at Melbourne to near the village of Bielby, takes place on Wednesday July 25.
Boats are invited to arrive in time for the ceremony and be amongst the first to navigate the canal to Bielby for more than 80 years.
The rally will then take place over the weekend of July 28 and 29, alongside a community festival, organised with Canal & River Trust, with all sorts of activities and attractions, including BBQ, music, stalls, bouncy castle, guided walks and more.
All boats in the rally will receive a commemorative brass plaque. Registration is £20 and forms can be downloaded from the PCAS website at: www.pocklingtoncanalsociety.org.
Highlights include:
March 13: Oral history workshop to share experiences of the Pocklington Canal and be part of a heritage exhibition
April 1-2: Easter activities – build a nest, join the nature trail and take a trip aboard the passenger boat New Horizons
April 22: Archaeology workshop to help sort recent finds and see how to be part of the next dig in July
May 20: Heritage open day with interactive activities from 1-4pm.
Attractions include:
• Guided walks to bring the past to life, led by canal characters as played by actors from Rusticus Adventure
• Eco Sapien's Victorian Naturalist shares the history of the canal from a wildlife point of view
Wildlife sessions between May and September
June 24: Nature open day – take a guided walk, try kayaking and build a bird box
July 28-29 Bicentenary festival and boat rally
Comments
comments