A valuable social record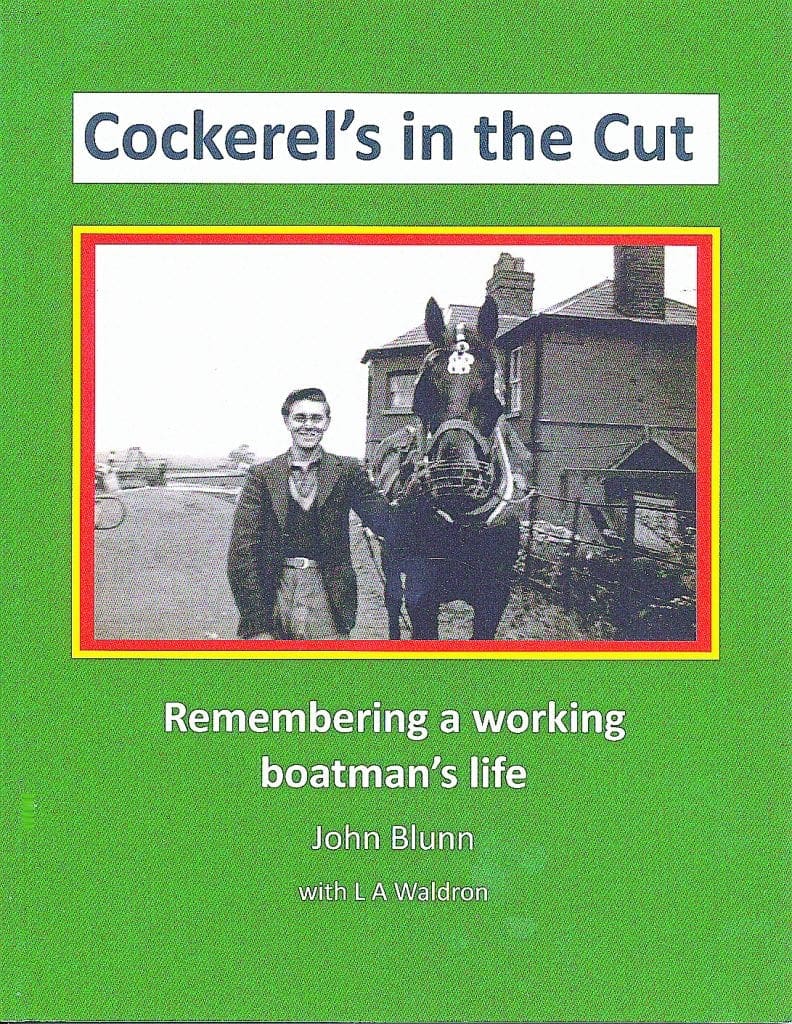 Reviewer: Harry Arnold
JOHN Blunn worked for some of the leading canal carrying companies – Fellows Morton & Clayton, Thomas Clayton and Samuel Barlow – then came back to the canals until retirement on the BW maintenance team based at Norbury Junction, where I first met him. So he had a long waterway working career, but then stayed involved in boats and boating.
He originally wrote his memoirs for publication in 2008 but this new edition of Cockerel's in the Cut – the title taken from a feathered passenger's misfortune – from the Canal Book Shop has additional material and illustrations, not only from John but from his second wife Mavis who, like me, other boaters will know from Wheaton Aston on the Shropshire Union.
There is also a foreword to this new edition by Mavis's daughter Dr Lucy Waldron – who also helped with the editing – which helps to set the context of both the Blunns' and the Waldrons' lives.
To describe the writing as simple would in some cases be an insult, but here it is a great compliment. John's account of his life is straightforward, factual and unembellished; just as if you are hearing some of the stories straight from his mouth, which I have been lucky enough to. He was born into a boating family in 1934 and is one of the very few surviving boatmen who started their lives on horse-drawn boats.
A captain for Thomas Clayton at the age of 17, due to family circumstances John had just a brief army career as a national serviceman at 19, returning to horse-boating then graduating to running a pair of boats. He describes the complications of courting his wife Mary, of another well-known canal family, the Nixons, involving many miles of towpath cycling, their marriage and boating together, working long distances for Samuel Barlow, and the problems of working with a young baby.
These family complications led to leaving the boats and getting a job 'on the land' – but actually having holidays on a hire boat – before returning to the canals with a job with BW in 1970. The death of Mary in 2004 was obviously a major tragedy but with the help of the Waldrons, John recovered from this and it led eventually to a new chapter in his life. So you are likely to meet the author and Mavis, still boating.
This is another essential volume in the quite small list of good boatmen's biographies and this new edition with its extra material is most welcome. John's recollections not only portray how hard – but often humorous – work on the boats could be but, without being pretentious, is a valuable social record of a special part of British life. Definitely a recommended read.
Cockerel's in the Cut by John Blunn is published by Canal Book Shop in softback, priced £10.95.
Comments
comments