By Colin Wareing
UPDDATE: The Canal & River Trust has issued a navigation closure notice in respect of the Trent & Mersey Canal between Bridge 193 at Ollershaw Lane and Bridge 196, Marbury Hall Bridge, from 8am Monday January 14 until 5pm on Monday January 21.
Contractors will be using a full-width temporary pontoon across the canal to protect the canal from debris during demolition of the unsafe building. Visitor moorings on both sides of the bridge are to be suspended during the works.
FOLLOWING many years of decay the Coronation salt store building dating from the early 1900s, alongside the Trent & Mersey canal at the Lion Salt works near Northwich has been deemed unsafe to walk past.
The building, dating from the early 1900s, is constructed from wood and asbestos sheets and stands next to bridge 193 of the canal.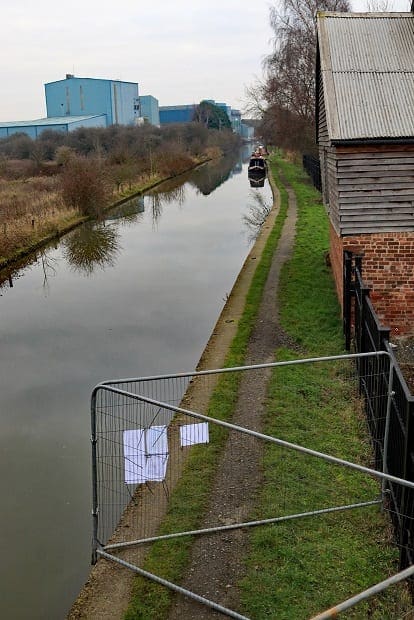 On December 14, 2018 Cheshire West and Chester Council issued a notice closing the towpath alongside the building and under the bridge and erected fencing. Although only a short length of about 20m it has resulted in much inconvenience to people who have their boats moored to the east of the bridge.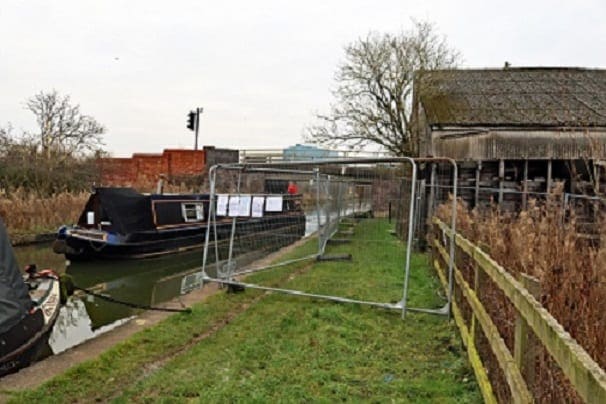 The next access point from a road to the canal is at bridge 189 at Wincham a good mile away or through the Lion Salt Works which is only possible when the museum is open to the public.
The barriers seem to have been installed by the council with little consultation with CRT or taking into consideration the Ollershaw Lane mooring site, where the moorers are concerned about access to and from their boats and access for the emergency services if there is a medical or fire issue outside of the times when the Lion Salt Works Museum is open.
Comments
comments